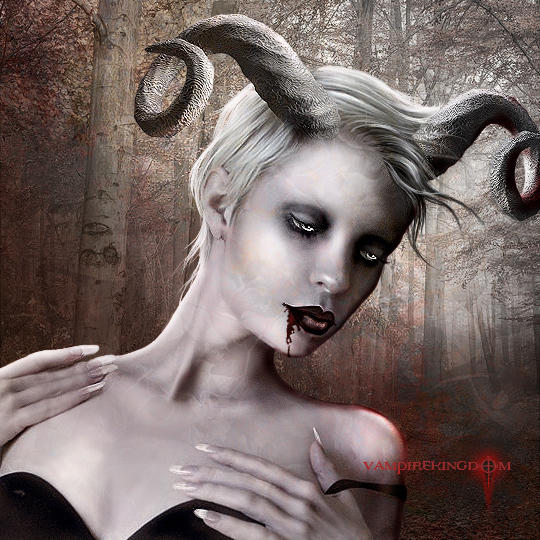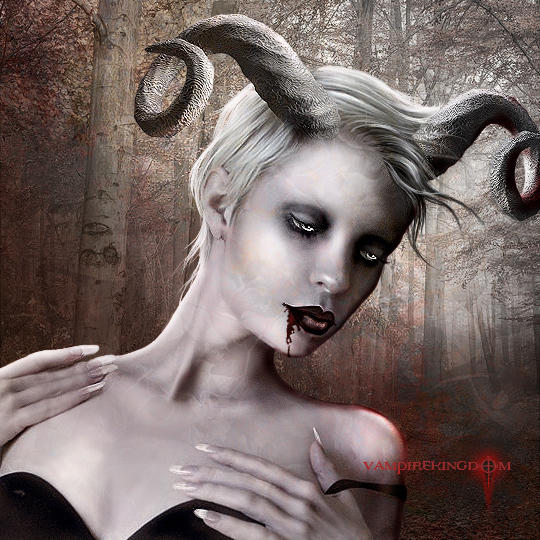 Watch
Mimicry- Mimetismo
Vampiros
This work is dedicated to my dears friend

and

for your next birthday!!
I apologize if I take so long to reply to messages. Thank you so so much guys!!!!



Feature here
cindysart.deviantart.com/journ…
at-stock.deviantart.com/journa…


Credits Stocks


Model stock

Bg
at-stock.deviantart.com/art/AT…

Texture 1
sisterslaughter165.deviantart.…

Texture 2
sirius-sdz.deviantart.com/art/…

Horns
poserfan-stock.deviantart.com/…

The rest is painted by me in Photoshop CS3 and my own resources
Thank you so much for your excellents stocks!!!!

♥ Visit their galleries and know the work of these wonderful artists who are an inspiration for my art♥
Thank you for

Visit my blog
gabriellevampirekingdom.blogsp…
My first video in YouTube
youtu.be/mW_bzhsg_s4
My second video
youtu.be/3XEOPCsmrFQ