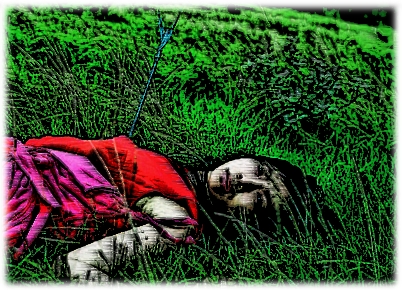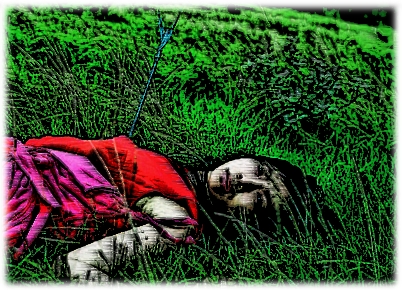 Watch
"First and last

There was a weird screeching sound coming from the rock, like someone would have played on a raindrop with a violin bow. The girl cryed and ran towards her house, because it was not a violin bow, and it was not a raindrop. It was steel that grazed the rock, when hidden warriors.. we not so hidden anymore. The girl suddenly stopped running, flowers from her hand reached the grass again, and she herself collapsed, an arrow bulking up from her chest. Her bleary sight ran from a tree to a tree, a bush from a bush, looking for a last comfort. But there was none. Guards reached to her too late. Her eyes did not see, how her home was burned.. how her best friend - the forest- cut down.. and how her family was captured and tortured.
And she would not have wanted to see that. She was the first fallen one. First.. and last who escaped this planet hell that easly."



Picture: Found from the internet. (KAORU-UA.jpg)
Editing: Me.
Text: Me.

I never saw this hun!

great work and the story is so awesome..so many other stories can easily stem from this.

thats how I write too..where a story can get endless

Reply

Actually, i've had the story for years. I made the picture from the story

Reply

i am a big kaoru fan. however i feel this photo is slightly overedited no offence, yet the text is absolutely beautiful!
Reply

No offence taken. it didn't turn out the way i would have liked, yet, i'm still quite pleased. You might say that this was kind of my first attepmt in photomanipulation, so.. it might be a bit overedited,,

Yet, i thank you for your kind words!
Reply