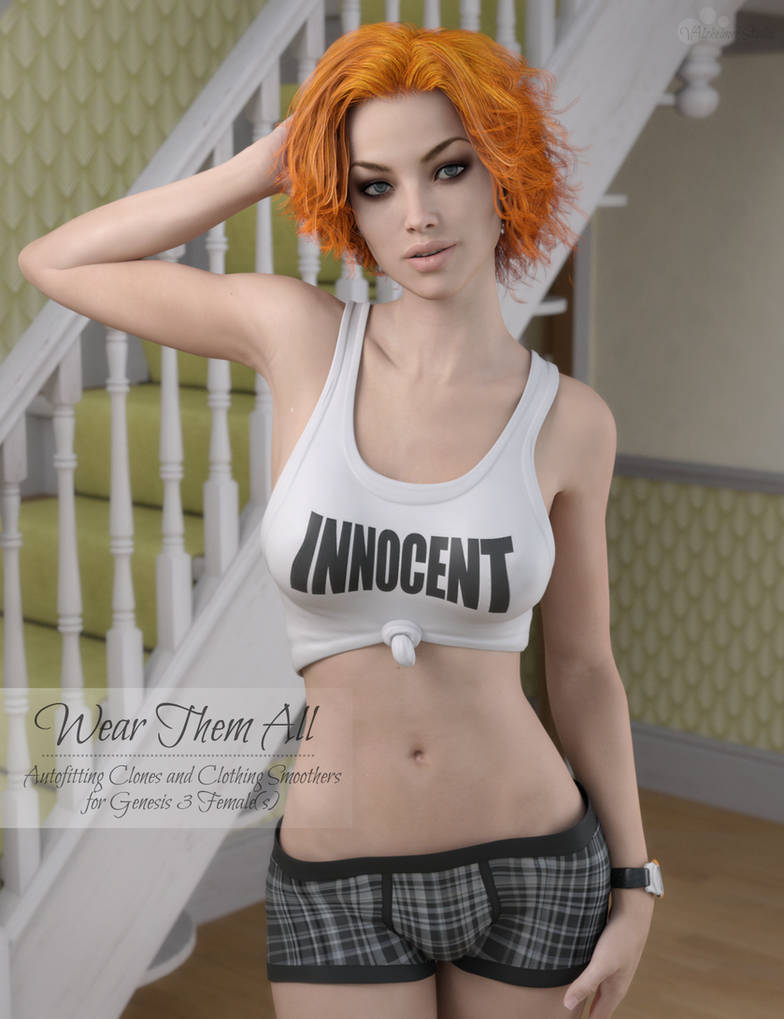 Watch
My first product released at Daz3D,
Wear Them All - Autofitting Clones and Clothing Smoothers for Genesis 3 Female(s)


Package includes:

Autofitting Clones for Genesis 3 Female(s):

Genesis Clone
Genesis 2 Male Clone
Michael 4 Clone
Victoria 4 Clone

Clothing Fixers Dials for Genesis 3 Female(s):

Cleavage Fixer Default
Cleavage Fixer Large
Cleavage Fixer Mid
Cleavage Fixer Wide
Expand All
Expand Chest

Detailed User Guide (.PDF)
You can purchase this package here:
www.daz3d.com/wear-them-all-au…
Thank you


Such a great piece !

Reply

Reply

Holy Cow, you just made all my old V4 stuff relevant again with G3F! This is going to be one of the most used features in DAZ for me, Thank you!
Reply

Very handy, thank you so much for this fine product!
Reply

Love your composition. =]
Reply