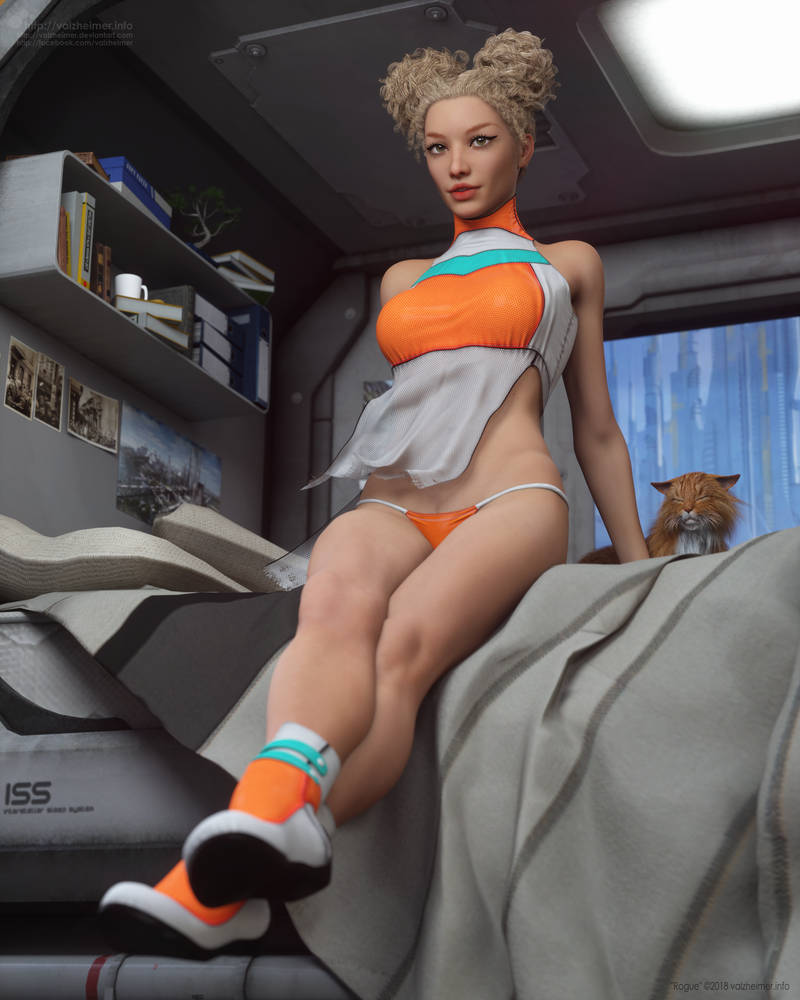 Watch
Image originally created for
Elite Models 3D
as a promotional showcase for
Rogue for Little Danger by Sveva, available at Renderosity


Faith character is my own.

Rendered in Daz Studio 4.10 with Octane render plugin.

Full view (2400x3000px) with list of items used in the render and additional clay view is available on my official website: www.valzheimer.info/2018/04/va…

For my most recent renders you can follow my website at valzheimer.info and Elite Models 3D facebook page: facebook.com/elitemodels3d
that's where they show up first!


Hope you like, and thank you for looking



Reply

Sweet work of art here... Love all about this piece, character & pose, outfit and background set as well your lighting Bravo!!!!!
Reply

Very sexy! I love the color pop!
Reply

Wonderfully done, nice perspective

Reply

A beautiful piece my friend !

Reply

So freaking cute...you always deliver 👍
Reply

Reply