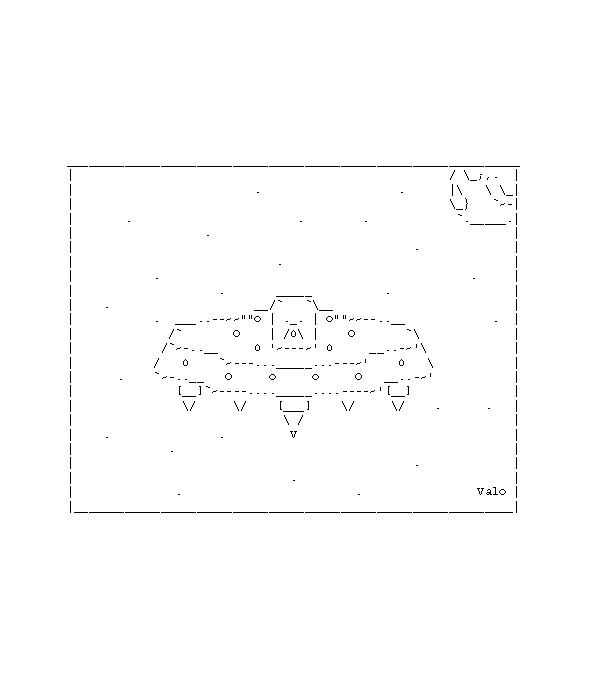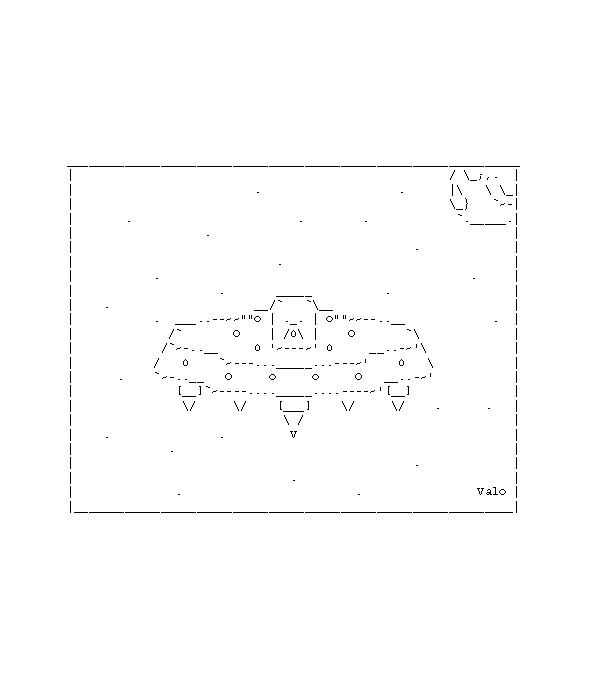 Watch
A small ascii drawing of an alien spaceship.

I have a feeling the edges could be a bit rounder - but that often depends on the font, what looks like a perfectly round edge on one font may appear jagged on another. But nice work anyway. Maybe we'll see the aliens in the next picture?
Reply

Yeah, I guess I could of done a bit more on it. I just started doing ascii drawings about 4 days ago and I'm really liking it actually. Also, I've seen your work, and it's very nice.
Reply