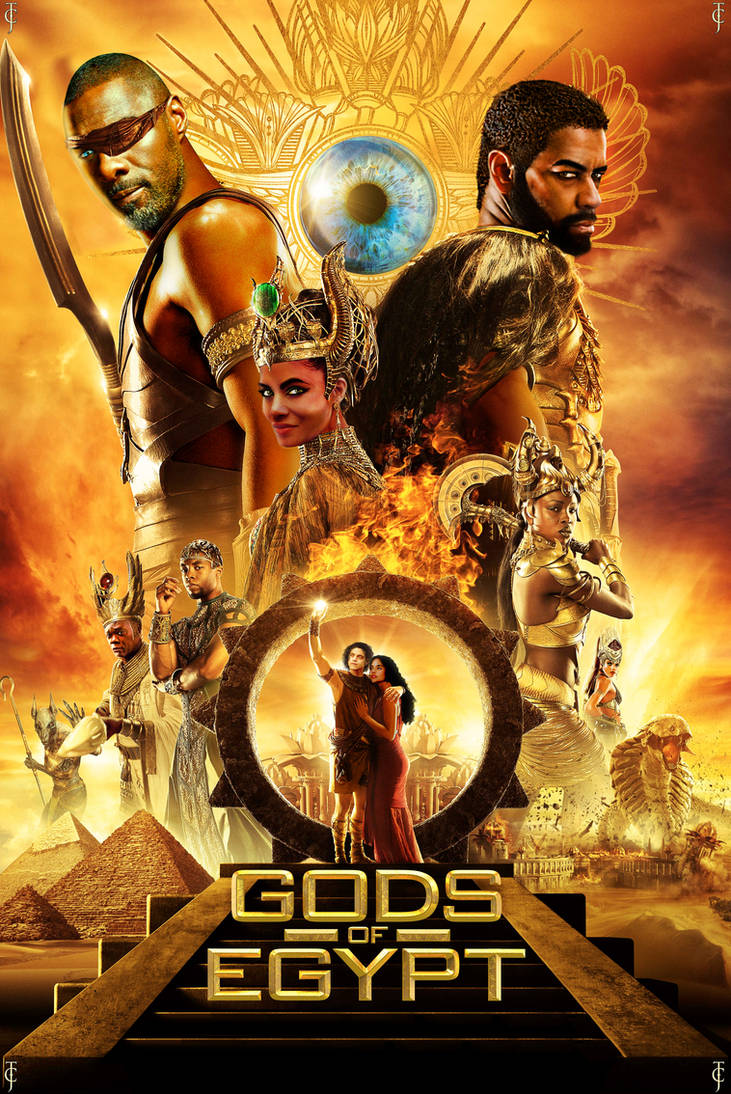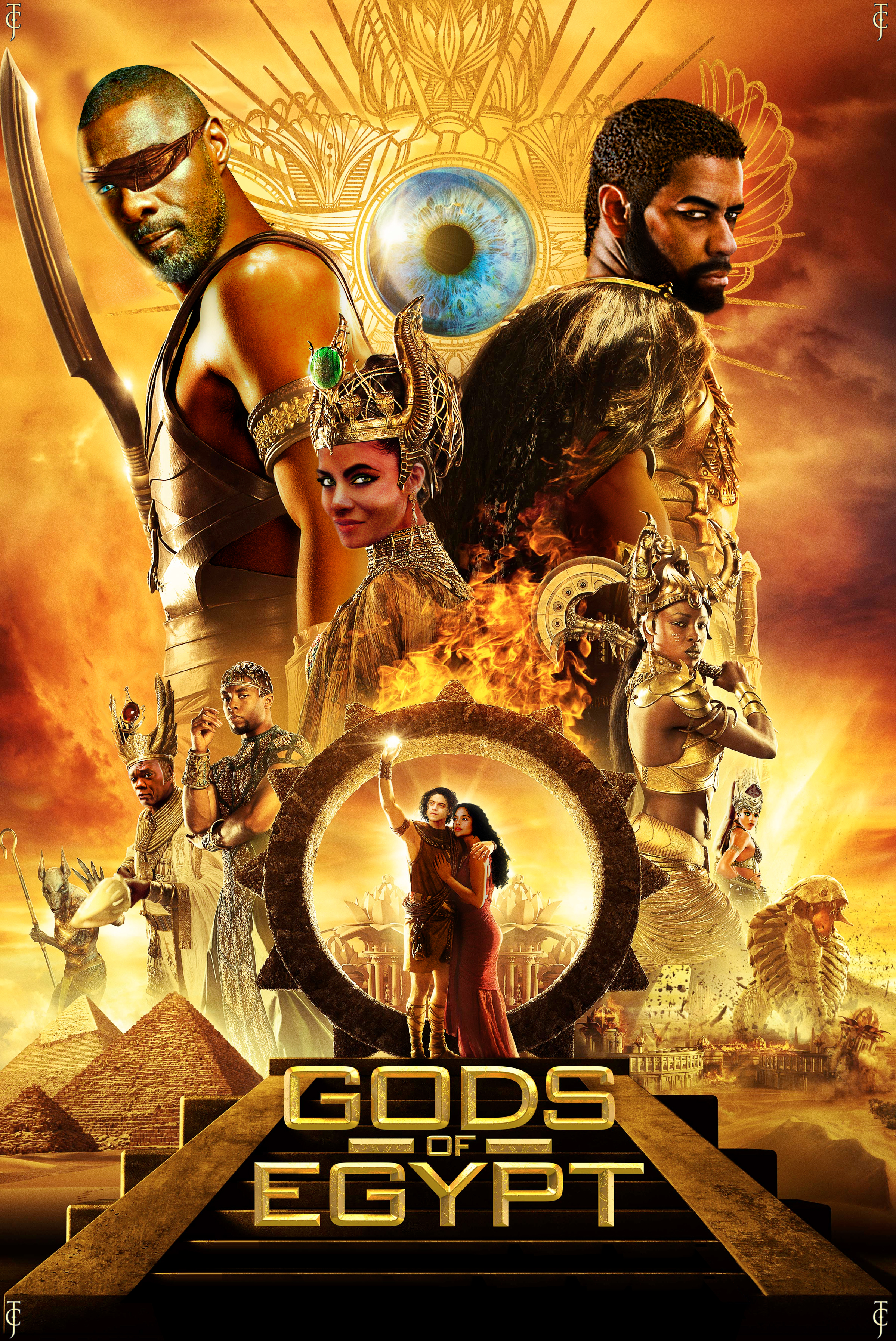 Watch
Not gonna lie, I enjoyed the movie for popcorn fun, but it just annoyed me how it didn't feel like it took place in Egypt, but just like another Greek mythology based movie, and a large part of it had to do with the white wash casting that went on with the movie. All the actors did fine, but I honestly feel like there were better alternative actors of color that could have done the roles without insulting peoples' ethnicities and race.
I'm not gonna get into some whole big race debate or whatever, I'm just gonna share the recasts I did in this photomanip.

Idris Elba as Horus
Denzel Washington as Set
Halle Berry as Hathor
Rami Malek as Bek
Tessa Thompson as Zaya
Samuel L. Jackson as Ra

Also threw in Bianca Lawson as one of the snake rider hench-wenches whose name I forgot.