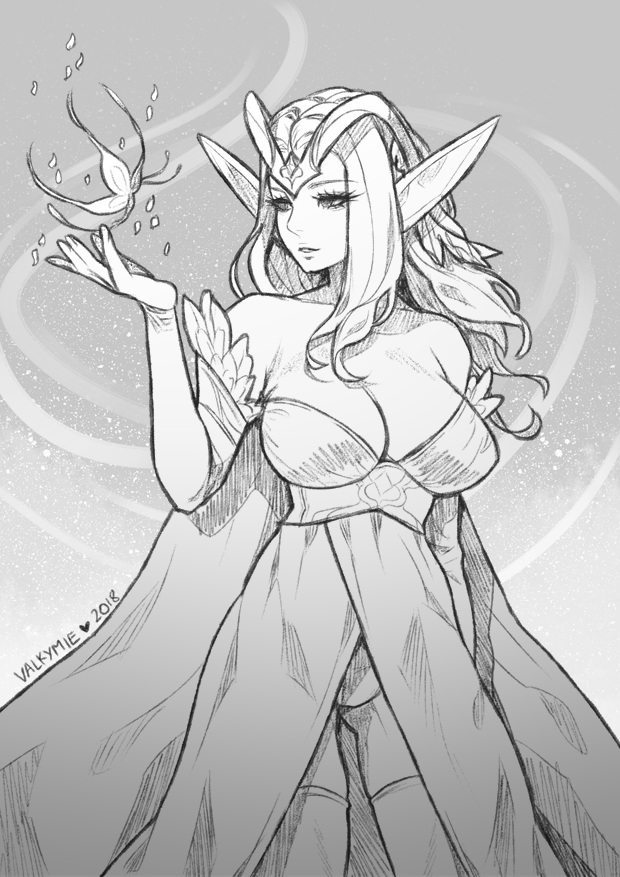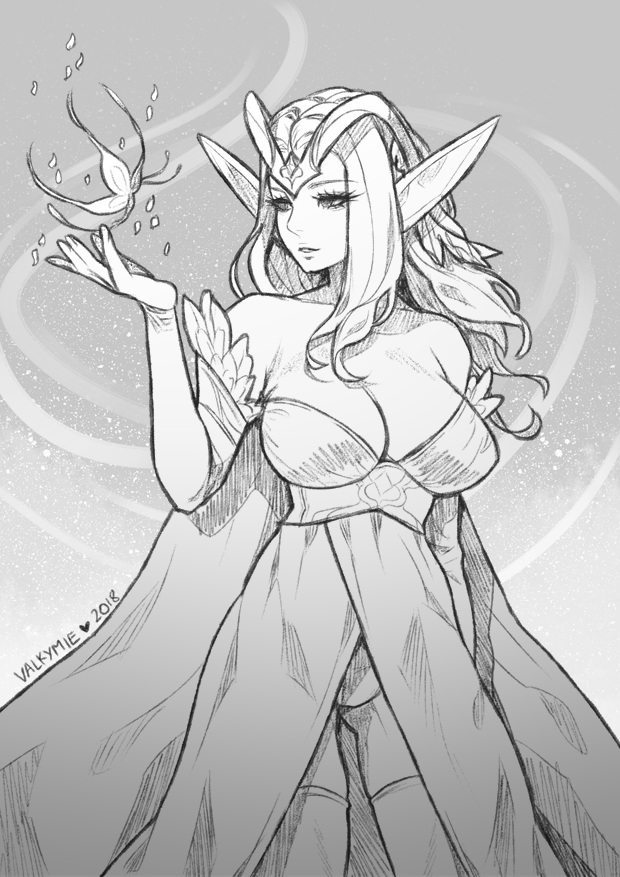 Watch
Art Tumblr
||
Redbubble
||
Storenvy
Like My Art? Buy Me a Coffee!
★★★★★★★★★★
Also just barely still on Oct 1st on my end but Inktober is here! I'm cheating and using the computer though because I'm tired and hoping it will help me draw/sketch faster >.>;;;;;;
I am also cheating and re-rolling prompts I don't like so don't judge. I'm just trying to enjoy it the best I can... (prepare for basically only elves, sorry not sorry)
Prompt:
66.media.tumblr.com/35e9537744…
High-Elf Sorceress
★★★★★★★★★★
p.s. if you want to buy the design, feel free to make me an offer. Tempted to sell these designs (i mean they're perfect for if you need a dnd character design!) but they won't be fullbody or colored so idk if there's interest haha. Can add base colors for offers over $50 tho?
Character design belongs to
Qube-Core

1st what queen of elf 0///////0

2nd wow
Reply

Excellently executed! I wish I wasn't so lazy (well, mostly working all the time, so more like "lazy to draw" in my free time).
I always enjoy the Inktober so much! So many artists that try to create a lot of new awesome artwork

Most of all your design is really magnificent! I like it a lot

(Hm, when I think about it... is it still possible to buy the design? And, em, would it be possible to get the original uncolored version as a file and a colored one? Like for... $65,--?)
Reply

Yes! No one has made a claim for her yet so she's still available for you!

I can absolutely send you the .psd for her and a colored version for that price!
Reply

Very well, hit me with you payment-method via note and we have a deal.

(would prefer PayPal, tho)

Reply

I love this way of drawing! She's also very beautiful
Reply

Reply

Reply

Reply

My goodness, I adore this.
Reply