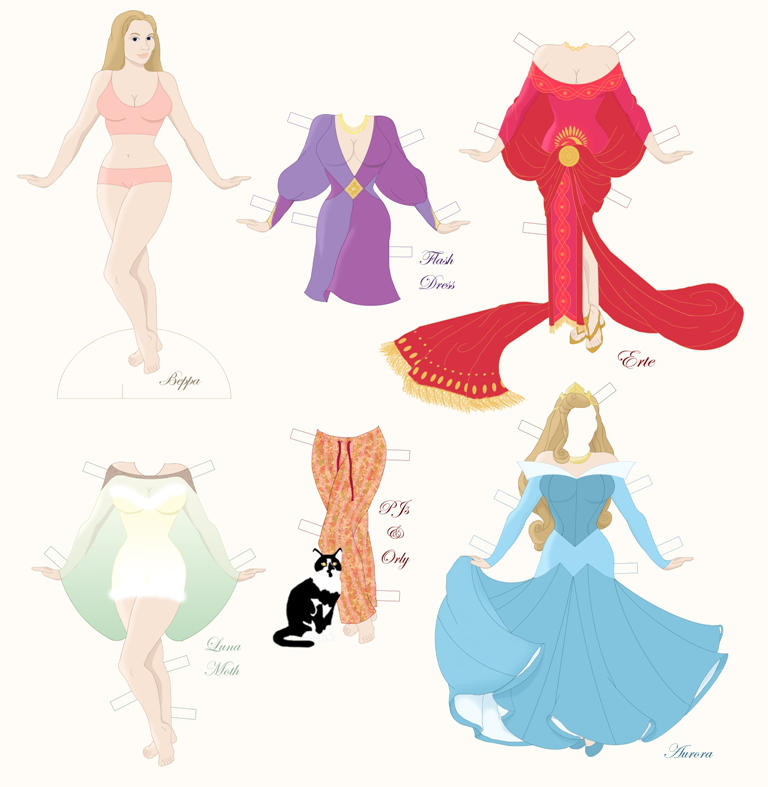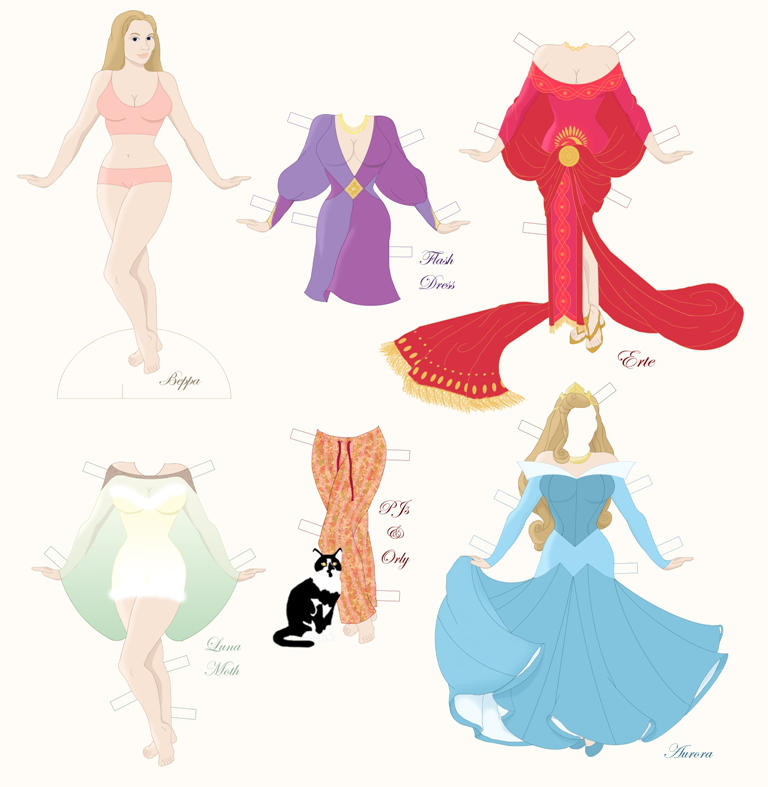 Watch
This was my sister's big Christmas gift from me this year: her very own, one of a kind, Beppa paperdoll. The outfits are, clockwise from top left:

Beppa Dolly!!
*Flash Gordon inspired Purple Harlequin Disco Dress
*Red Erte Reproduction (not my design. I simply redrew a gorgeous Erte gown to fit the doll)
*Sleeping Beauty in Blue
*PJ pants and Beppa's cat, Orly
*Luna Moth Costume (This is a play on my sister's screen-name, Moth or Mothella)

More detailed images of the Erte, Sleeping Beauty, and Luna Moth can be found here, here, and here.

What a wonderful gift to give someone! The outfits are gorgeous!
Reply

The finesse of the paper doll has been lost to time. Thank you for reviving it. Would love to see more Erte.

Thank you for sharing
Reply

These are gorgeous! What a nice Christmas present.
Reply