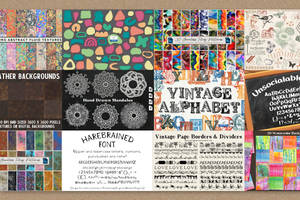 HG Designs Subscriber Area
Lots of high resolution goodies for graphic design including textures, photoshop brushes, seamless patterns and more.
---

Photoshop Brushes Steampunk
Description
From my Photoshop Steampunk Kit which can be found here:
[link]
Feedback is always appreciated, as well as favs and comments. This whole set is free for commercial and non-commercial use. Attribution/Credit is required. If this is not possible, please contact me, we will sort something out!
No resale of the whole kit or parts of it in any way!!
Find more goodies in my Stock Accout on DeviantArt:
[link]
My Art Account:
[link]
Blog;
[link]
Shop:
[link]
Credits:
I made the brushes by using Mechanism-Stock

´s wonderful scans of antique technical gadgets:
[link]
Flying Machine by the incredible talented and generous Mysticmorning

:
[link]