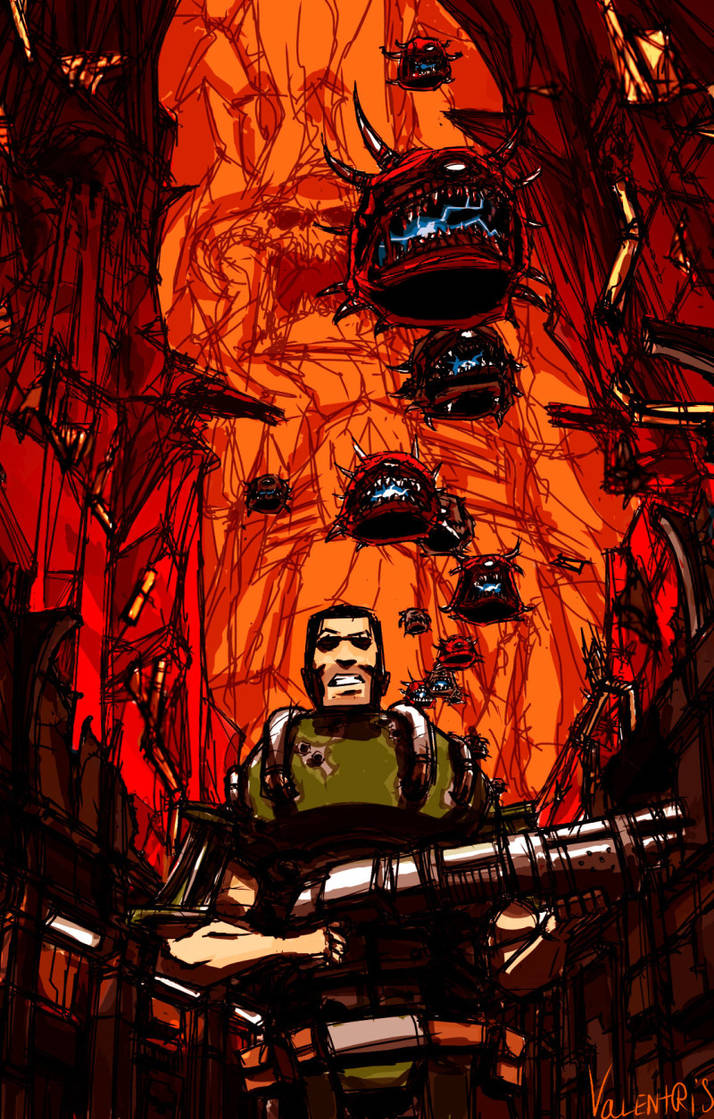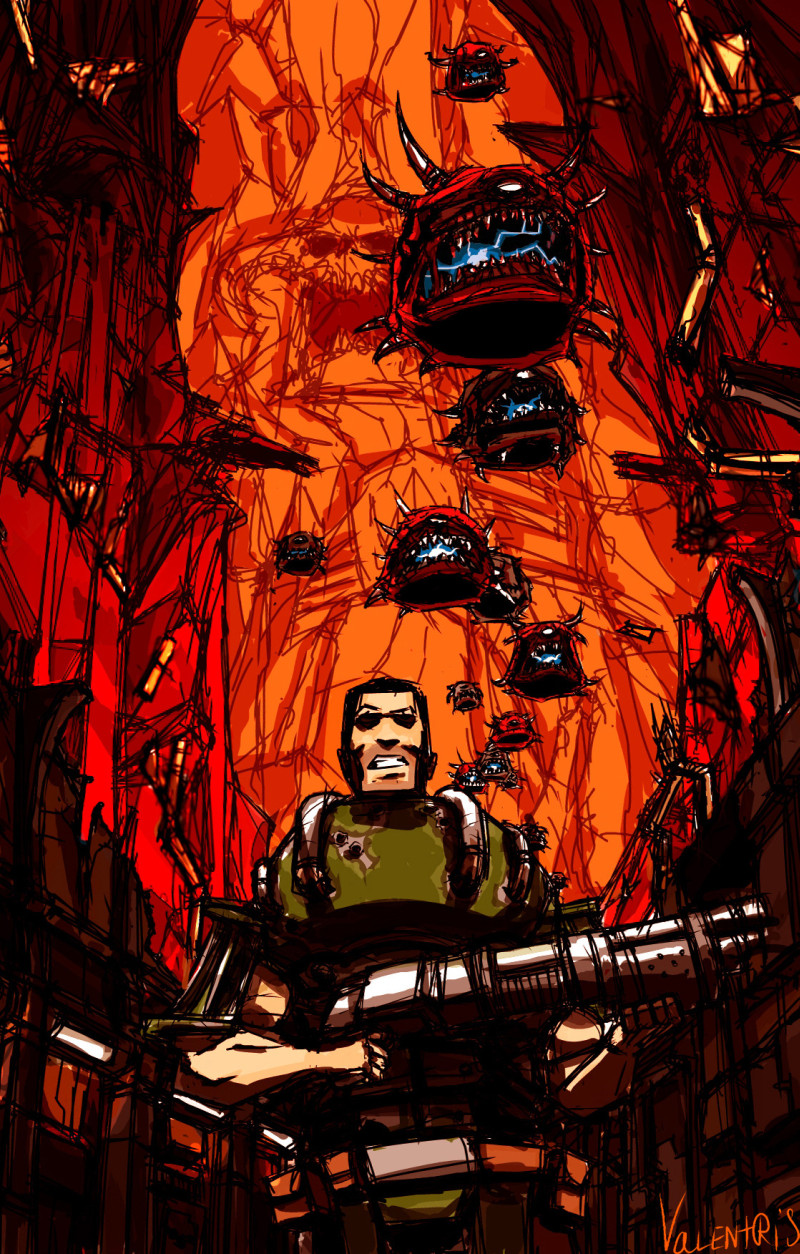 Watch
Doom fanart, not about specific part or episode, but inspired by series in general. The third part, that i ran through more, than once is perhaps one of the three of my favorite FPS.
It seems that having access to a PC only in 2000, I would never be able to appreciate the charm of the first two parts, however, I assure you, for me they look amazing. At least in comparison with Wolfenstein 3D, which I played because of the problems associated with burnt video card.
Hopefully, someday Carmack will make a awesome game again.