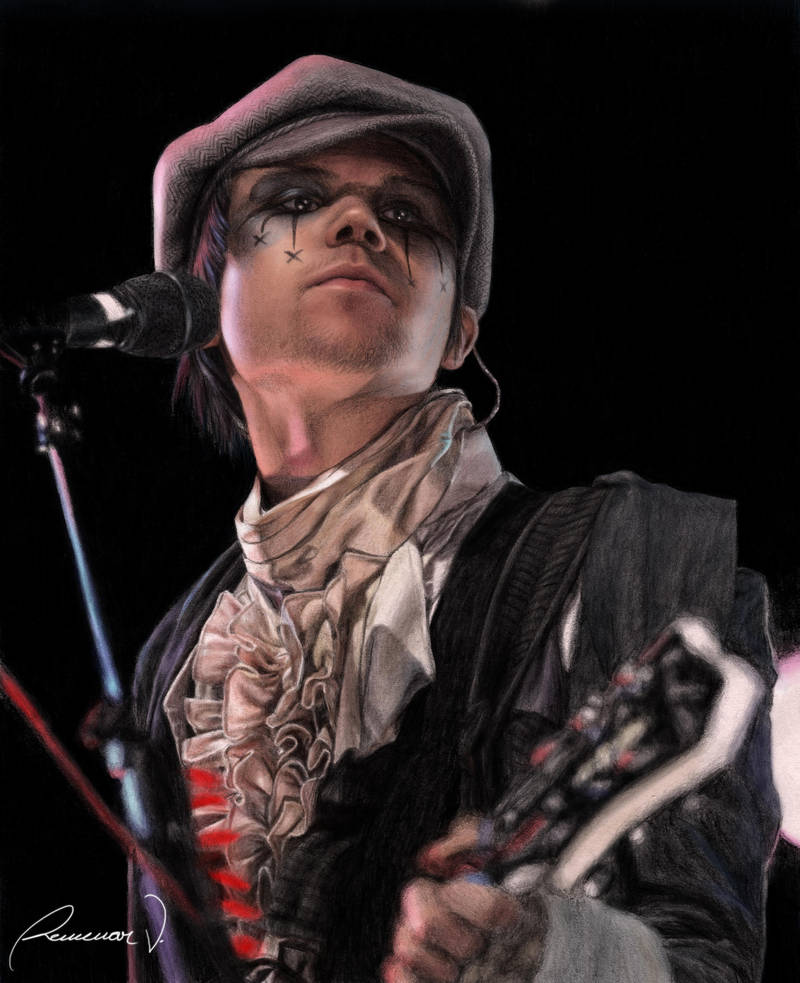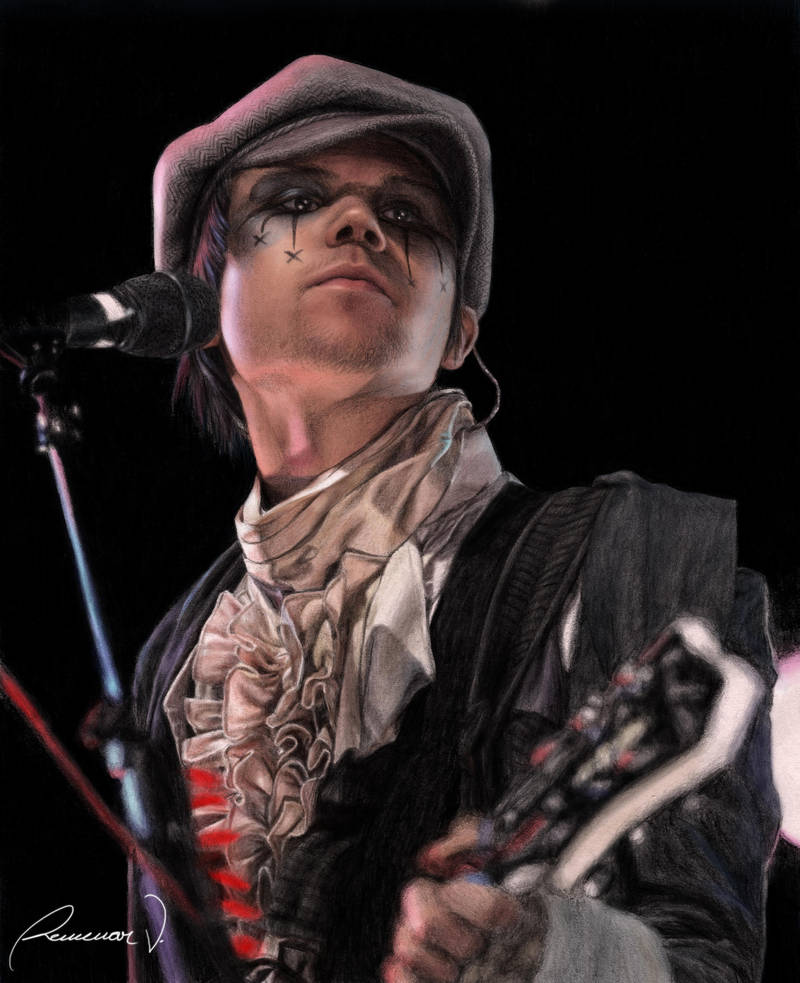 Watch
This is colored drawing of Ryan Ross.


Format: A4


Pencils: HB, B, 6B

Drawing was colored in Photoshop (at first I draw Ryan Ross with pencils on A4 format, than I colored drawing in Photoshop).

This drawing with pencils you can see in our gallery.

---

Drawing by Valentina Remenar
When I first saw this I thought it was a photograph! On closer inspection I see that it's a gorgeous pencil drawing colored brilliantly in photoshop. The blurry-ness in the foreground lacks realism but adds to the detail of the picture.The ruffles on his shirt are brilliantly done. His eyes are definitely the focal point of this drawing. They sparkle with life and emotion.The rest of his facial features look astonishingly realistic as well.His hair looks fluffy and soft and the details put into the hat are nice as well. The microphone and guitar are the weak points of this drawing but even they stand out as well.
The Artist thought this was FAIR
15 out of 15 deviants thought this was fair.