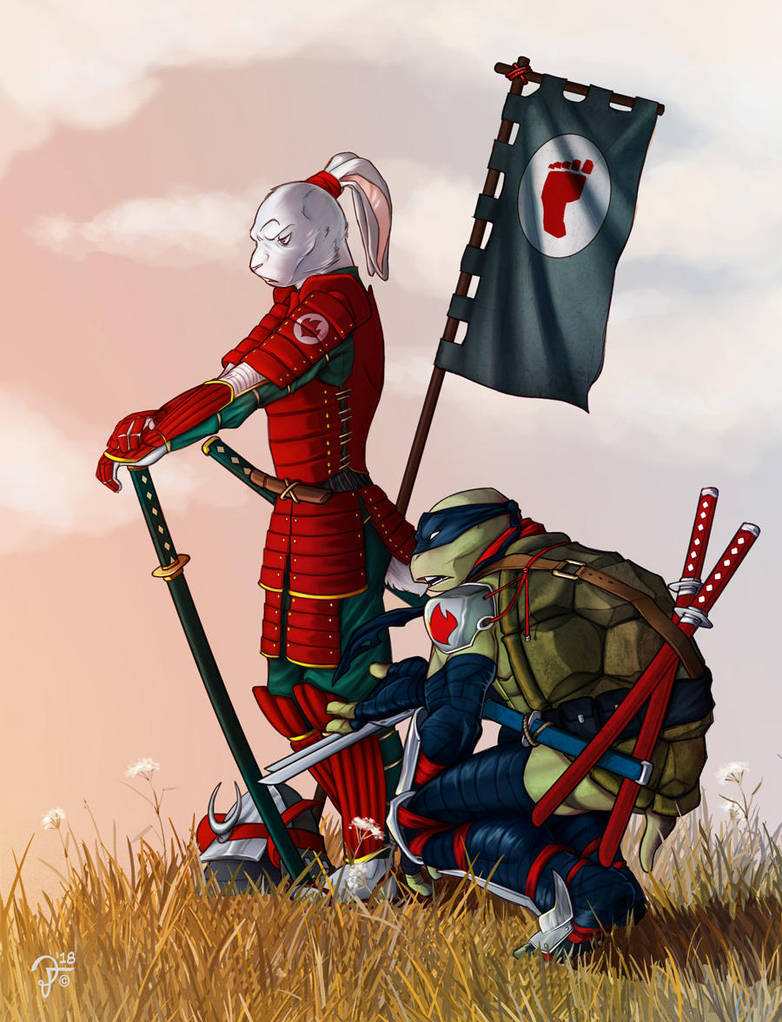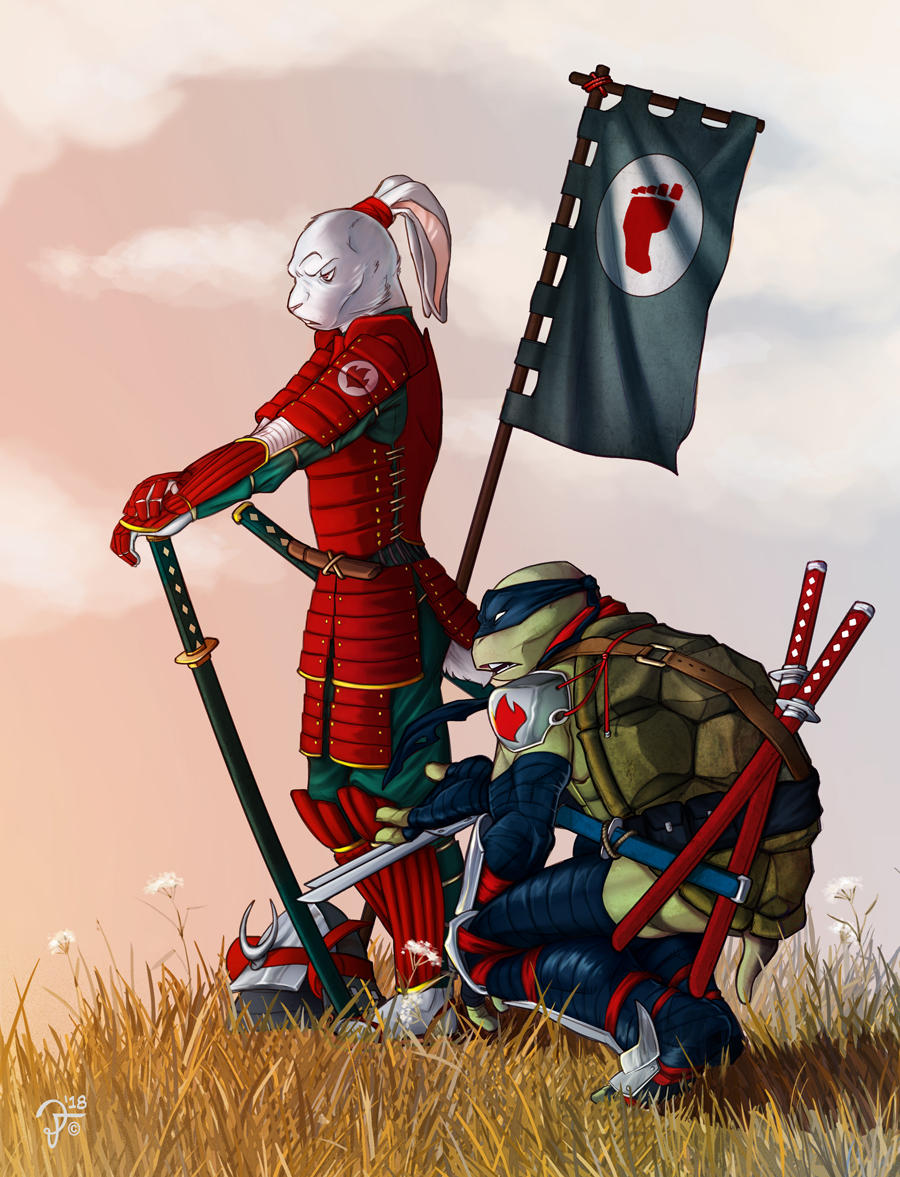 Watch
What can I say, I kind of dug Leo's thigh highs in "City Fall". And Usagi is a samurai rabbit, I need no excuse to draw him in a not historically accurate armour.
Since nobody was interested, I "commissioned" myself to try and colour an old sketch I did in 2016: let's face, this is the closest I'll come to add something new and "mine" here (or anywhere, really).
Sketch, photoshop and one free texture


And as soon as I get a few paychecks under my belt at my new job, I'll definitely want to commission you!
Reply

Oh, whoa, thanks for the comment and for the kind words, I'm highly pleased you like my stuff enough to consider a commission from me

Reply

The colors are beautiful.
Reply

Nobody was interested?????

I'll note you.
Beautiful on this by the way. The coloring and anatomy work on these too are some of the nicest I've seen for TMNT.

Reply

XD But Rob, I'm not relevant anymore -if I ever was- *L* it's normal!
But it really is nice to have comments from old friends like you, that were here since my VERY FIRST POST!

And thank for the compliments: I really liked the graphics & design in the earlier IDW's TMNT comics, so I'm happy if you think this pic is good!
Reply