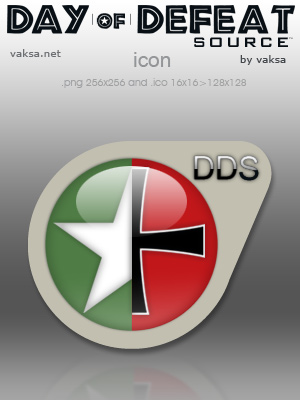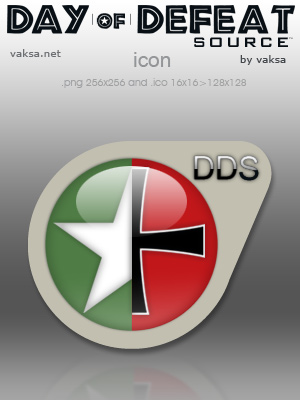 Watch
This is icon for Day of Defeat: Source
Icon in .png 256x256 and .ico 16x16> 128x128.

Enjoy!

Edit 1: Icon changed.

Reply

Reply

Reply

Reply

Simple + Fresh design. Thanks
Reply

Nice! But maybe the S could be more readable, it's hard to see when the icon is so small...

Reply

Fantastic work

Reply

Spasibo, primu k svedeniu

No ya tozhe otkusil kusok ot toi samoi sobaki, tolko na crystalxp.net

Reply

Very nice, im already using your steam, hl2, hl2dm and css "orb" icons.

Sucks that DoDS hasnt actually been released yet though.
Reply