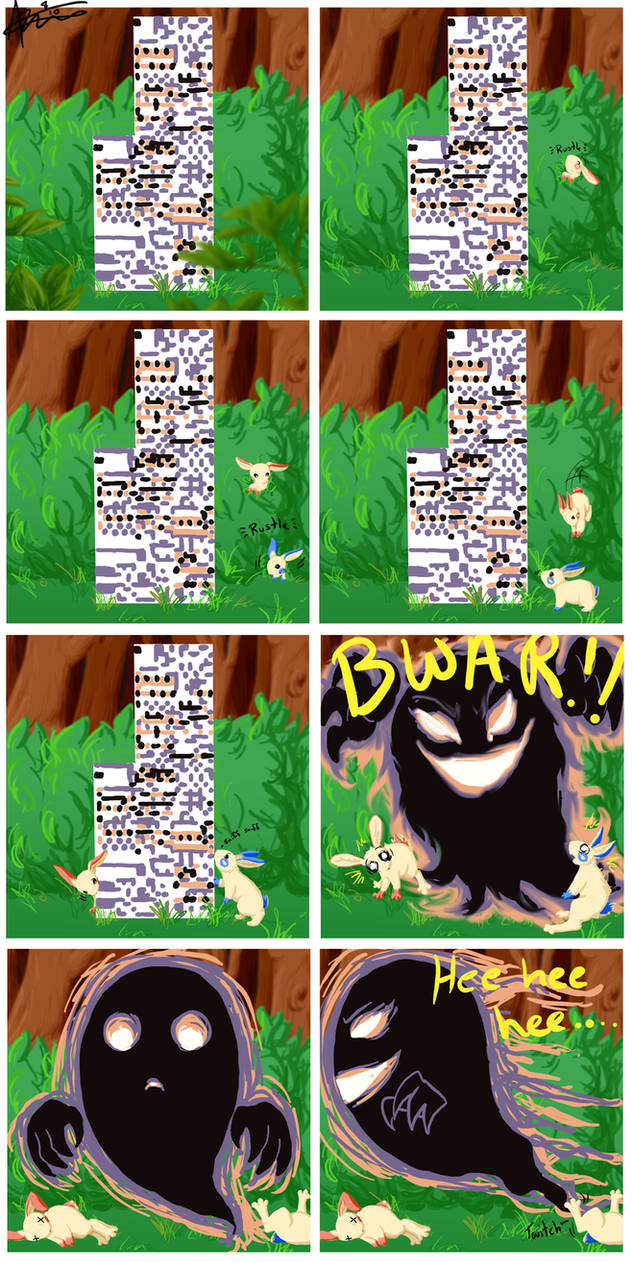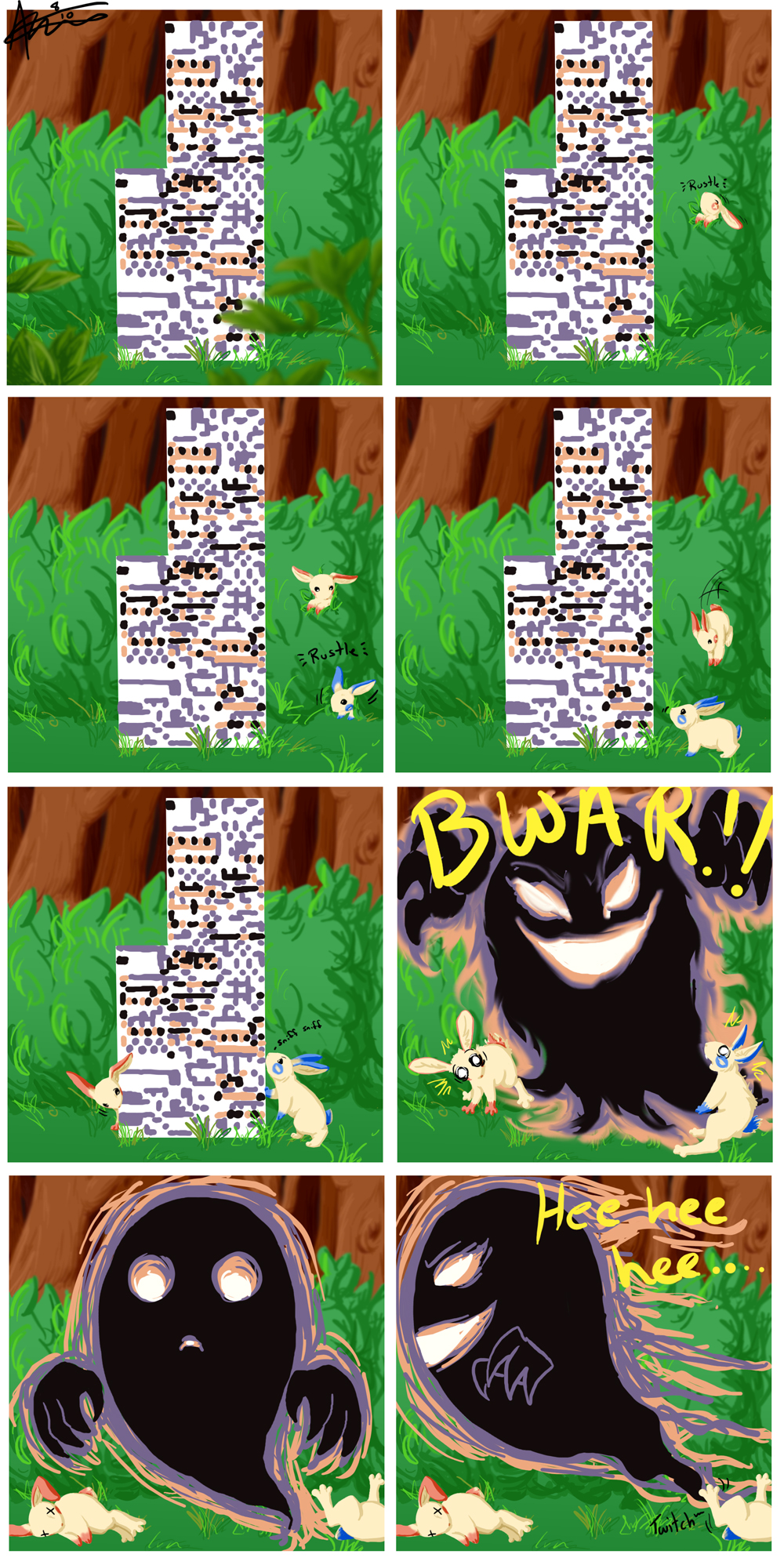 Watch
For the contest over at

I actually unpacked my laptop and tablet specifically to draw this for the contest. I couldn't wait until I moved...
My favorite novelty has got to be MissingNo. Not only can it change into a ghost, skeletal Aerodactyl, and a skeletal Kabutops, but it's a friggin' block of... pixels. How, exactly, can the block form even exist in a three dimensional plane?
It just makes it awesome.
That, and the fact the the colors almost hurts your eyes.
Anyways, these are three of the Pokemon I actually have on GPX+. The MissingNo, BWaR:
[link]
and the Plusle and Minun, Milk:
[link]
and Toast:
[link]
This is their first encounter with a MissingNo. They will stay well away from them in the future.