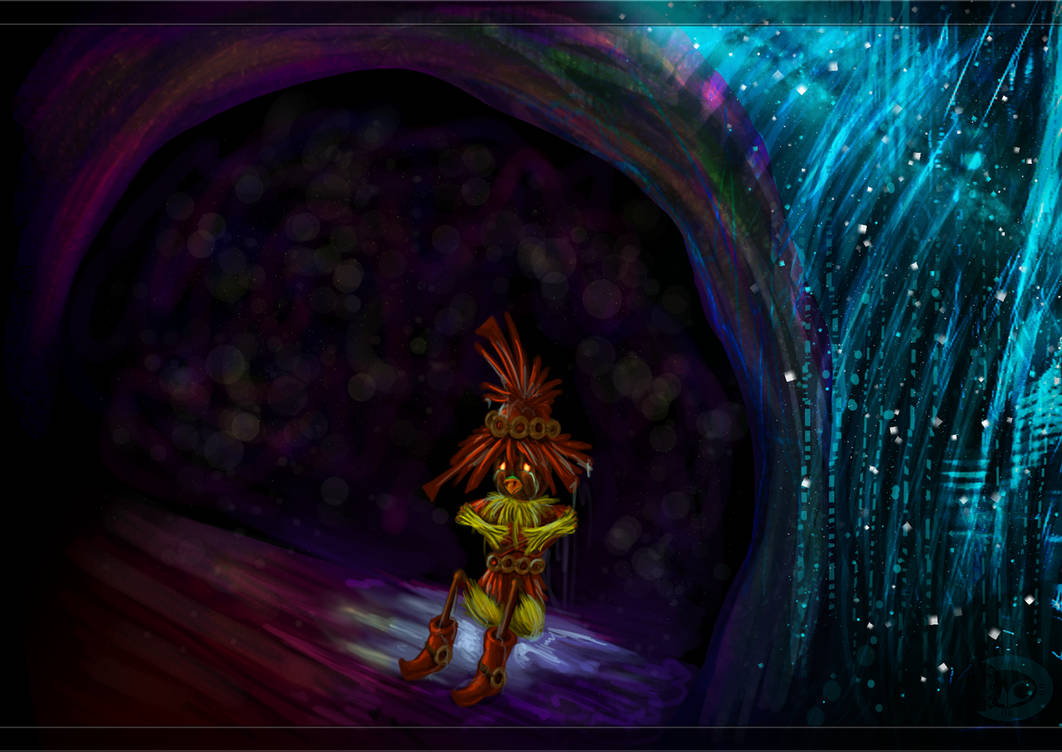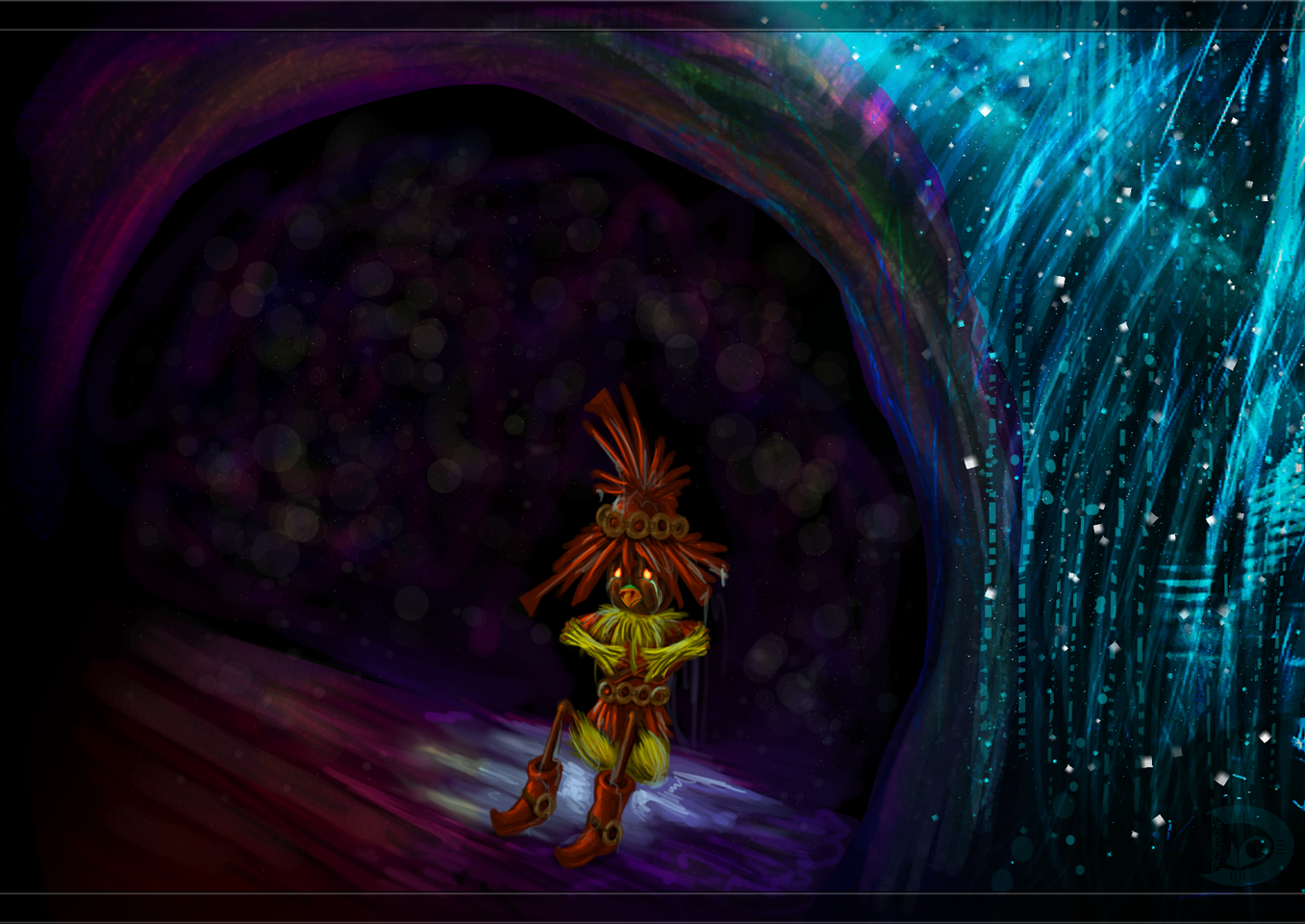 9.28.2018 -

mama-robotnik

has permission to use this image in an article if they so wish.
TUMBLR VERSION
I decided to redo this
really old picture
I did in 2010 and kept its original psychedelic feel with it. This is a speedpainting, so it took me around an hour and thirty minutes. The name of the old deviation has always bothered me for looking pretty stupid, so I'm more happy to brand it as a prompt image instead, haha. And I've always wanted to redo this picture, so this was a nice chance, even though
Majora's Mask
deserves more than a speedpaint, but I just don't have the time at the moment. Anyways, enjoy!
-----------------------------------
Skull Kid is Nintendo's / from
The Legend of Zelda: Majora's Mask
.

Fffff has it really been three years already? It seems like just last year you posted the original version... man time flies!
This was always one of my favorite scenes and I just love your take on it. It's melancholy and lonely, but also so sweet considering what happens next. That backstory was one of my favorite things about MM.

Anyways, gorgeous work on this pic! For a speedpaint it's great, although more inner wood texturing and more control of the rain would have been nice. But the colors are vibrant (they belie the Skull Kid's emotions, nice job on that), your texture on the outside of the log is perfect, and the overall style unique and eye-catching. I love it!! Brill job, Rax! ;_;
(...also, let me just toss this out there because I've never said it before: the original Skull Kids, from OoT, scared the fuck outta me. I don't know why. I think it's because they flitted in and out of view, or just STARED at you when you made contact. Yeeesh. Cute and cheery as they are, they're creepy little things!)
Reply