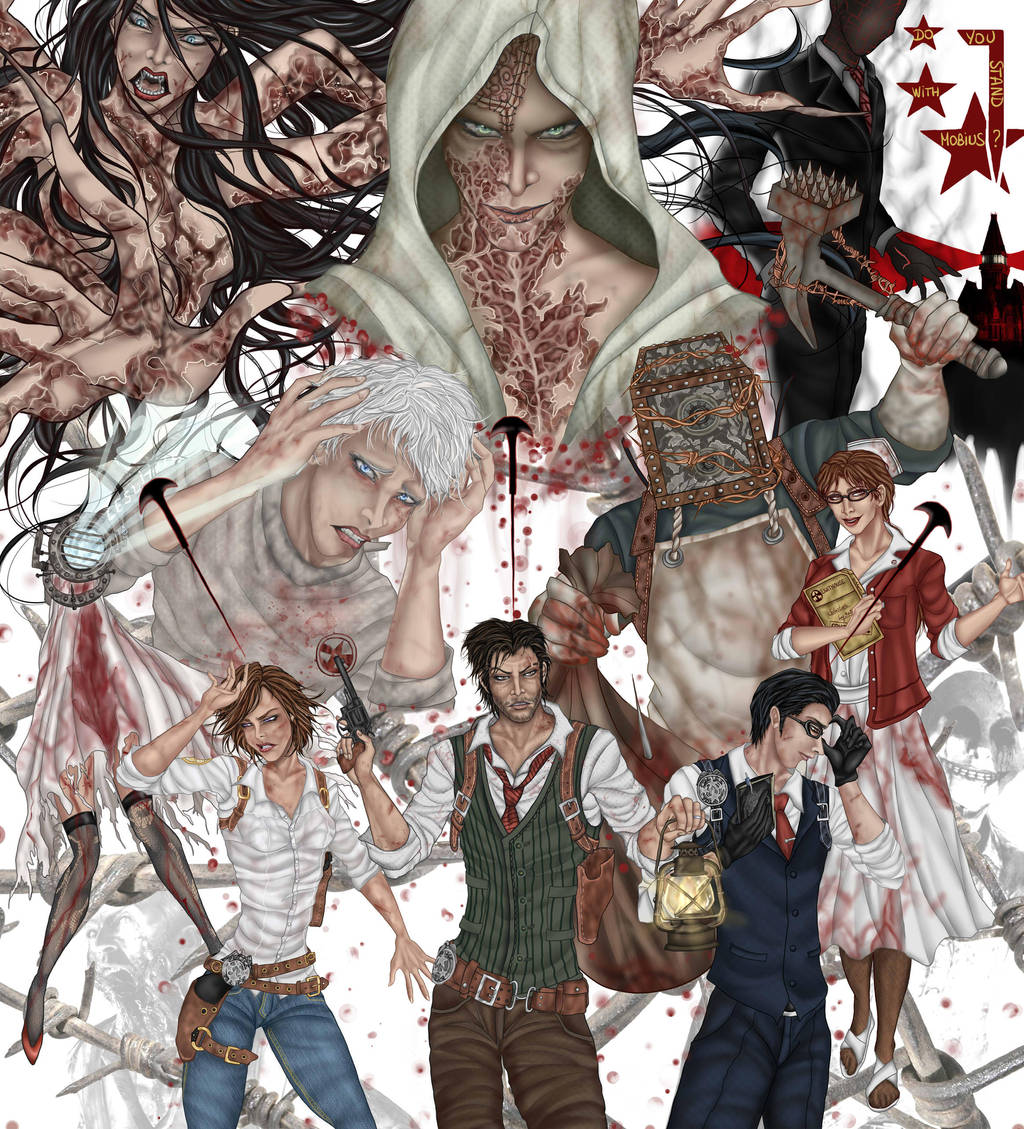 YOU CAN PURCHASE IT ON REDBUBBLE :
www.redbubble.com/fr/people/sa…
MY TUMBLR POST :
ruvik-haunting-eyes.tumblr.com…
I'm so glad I can finally share it with you all guys !!!



You can download the full resolution,
the drawing will appear cleaner than the preview here.

This is nice~ and so much detail~

Reply

Thank you so much

Reply

Reply

Thank you so much dear !!


I'm so glad you like my composition and the details, you can't imagine !

Thank you x10000

Reply

Holy badass masterpiece.

Well done, but I do have one piece of constructive criticism: The torso's of Juli, Joseph and Seb are rather long, and compared to their arms and head, seem a bit out of proportion. That's also very recognizable with Juli as her torso is very thin and long when in game she has a rather average build.

Still great work!
Reply

Thank you so much !!

Oh yes you may be right, it's certainly not perfect that's for sure but I tried to do my best ! I'm glad you like this and thank you for your criticism !

Reply

Amazing work! Laura looks soo epic here *o* I'm sure this took ages!
Reply

Thank you so much !!


I took one month in advance to draw this XD It has been a lot of work but I'm super glad I could finish this since I really love TEW !
Reply

WAAAAAAAAAAAAAAAAAAAAAAAAAAAAH THIS ART SOOOOOOOOOOOOO FAAAAAAAAAAAB!!!!!
Reply

Il est trop styléééééééé *o* !
... ( Pas de mot pour le décrire, tellement je le trouve génial ) !
C'est du bon boulot

Reply

Merci beaucouuuuup ! :,,,) Ça me fait très plaisir surtout qu'il m'a pris du temps XD


Reply

This is awesome! Great work on this!

No love for the Sadist? XD
Reply

Thank you so much !

Haha I knoooow, sorry for him XD Like I said in my Tumblr post, I wanted to add more monsters and other elements but I needed more space XDD
Reply

I read your Tumblr post after leaving this comment. XD I have seen 'ruvik-haunting-eyes' several times but I didn't know it was you. *follows you on that crappy website*
Reply

No problem

Oh yes, this is the tumblr blog I created specially for TEW.

Thank you very much for following ! *I already follow yours

* Crappy website ? XD You don't like it ? XD
Reply

Nope, I don't. XD but I share my art there too anyway. I prefer DeviantArt. It's easier to read comments by other people.
Reply