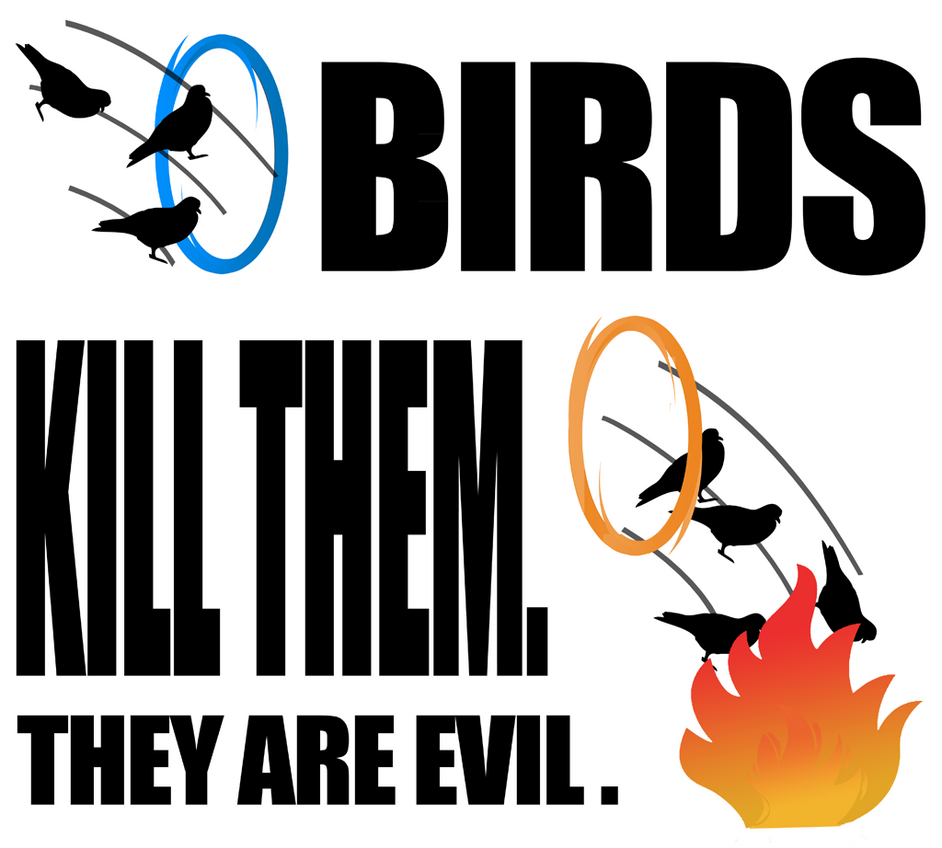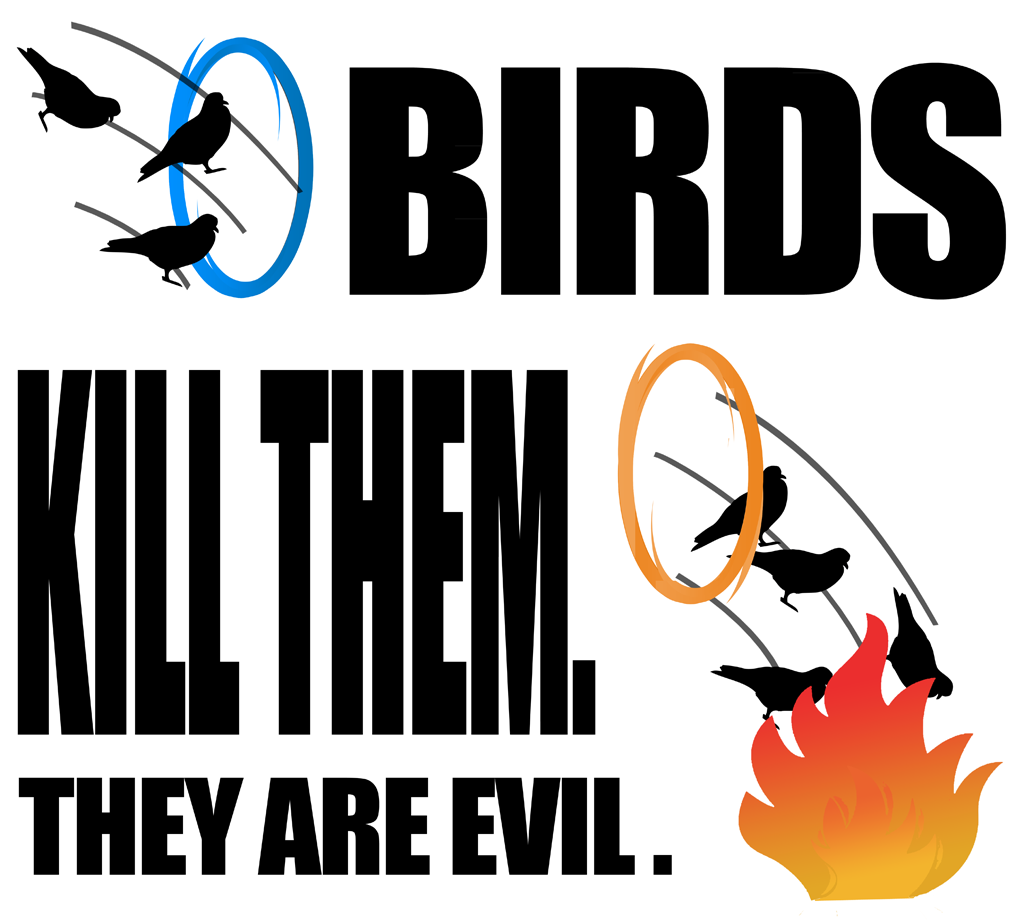 Watch
Yesterday night I finished Portal 2 and I was very very tired. Soooo... When I am tired I do crazy things... Such as open a Photoshop and create this pic. XD
I just LOVE GLaDOS in Portal (but not as much as Companion Cube! <3)!
I hope you like this pic!


Could you just- fly into that fire, there? That deadly fire?
Reply

That sound more like Wheatley, I think.

Hm, I wonder, is he terrified of birds as well?

Reply

Yeah, YEAH KILL THE BIRDS!
(Insert GLaDOS orgasm reference)
Reply

Játsz a Portal 2-vel és megérted!

Play Portal 2 and you'll understand!

Reply

LoL Ádikám elgurult a gyógyszered? XD Gyorsan keresd meg!

Amúgy meg tök jó! XD
Reply

Aww, I like birds. . .

Still epic win though.
Reply

I don't hate birds, if they are not pigeons or they don't have loud irritating voices and wake me up in the morning.

Reply

They are indeed evil, I hate them, seriously...! >_< Well done, me liekies. X3
Reply

We're all thinking the same!! Kill the damn birds!
Reply