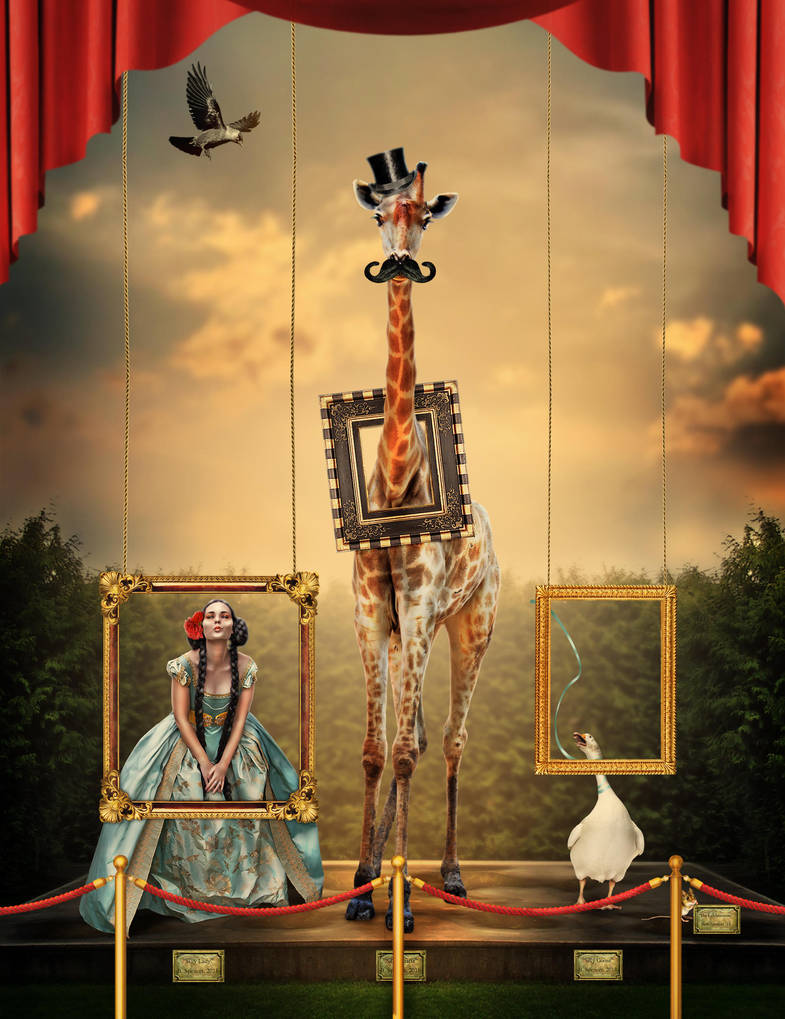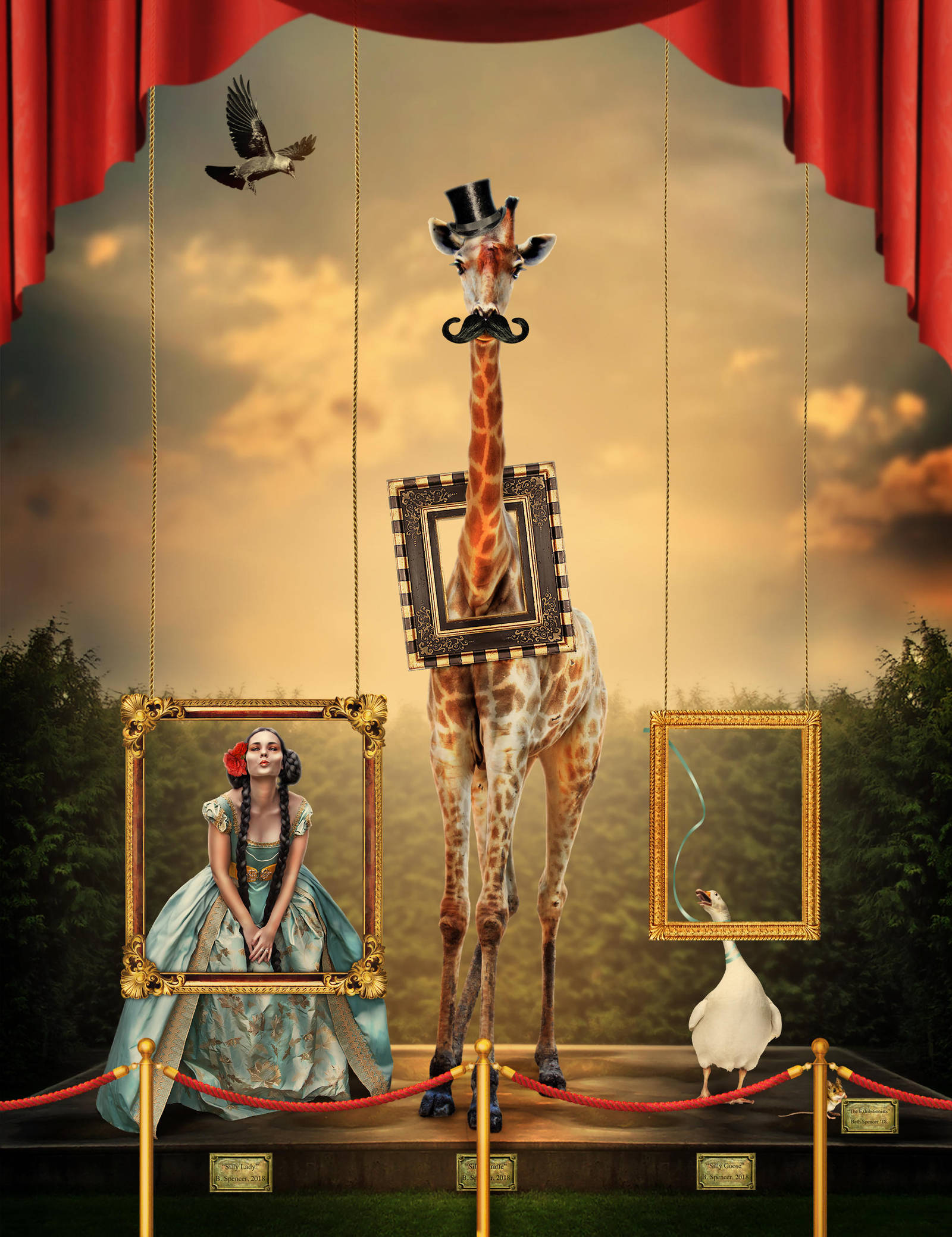 Watch
Model:
Frames:
EveyD
Bellacrix
Goose, giraffe, mouse, curtains, gold cord, museum rope and plaques by Dreamstime Images
Sky is my own stock:
Crow:
FrankAndCarySTOCK
Background stage/bushes:
Agent-stock

wonderful and lovely concept .....
Reply

Lovely surreal concept!



Reply

Very interesting work and idea!


Reply

Amazing piece!


Reply

Wow, reminds me of Magritte and Dali and ....of course you and your singular style.

Reply

Reply

Reply