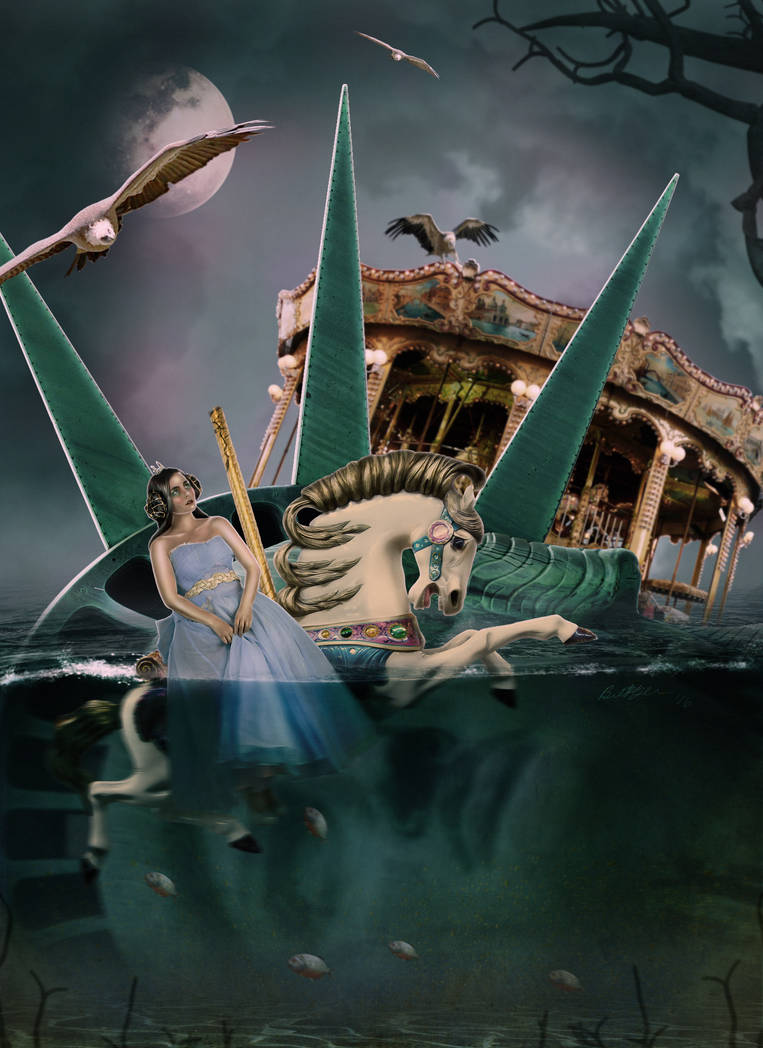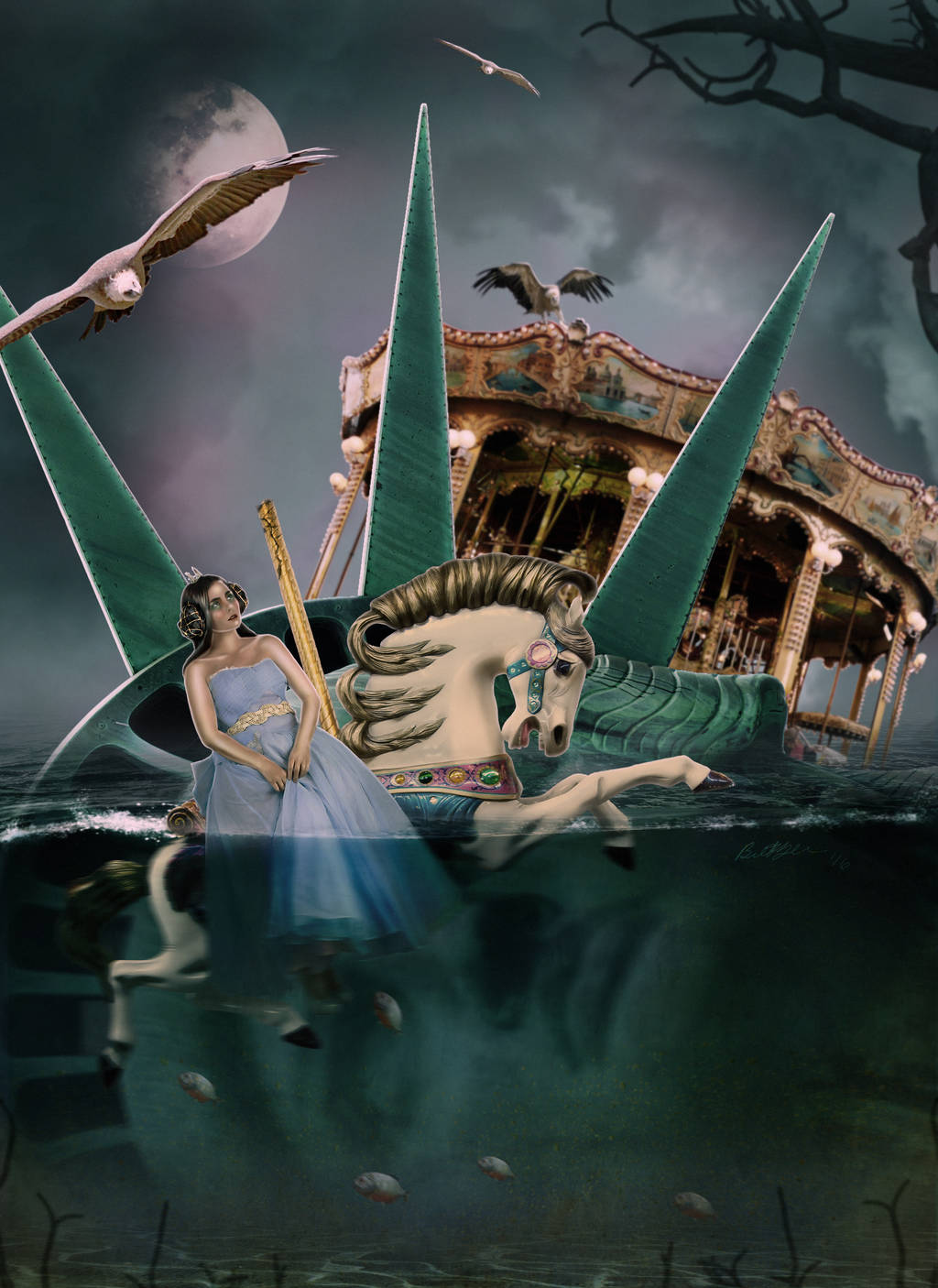 Watch
Everything is not fine.
Model:
Carousel horse and Statue of Liberty by Dreamstime Images
Water stock by
Tiger-Stock
Vultures by
Momotte2stocks
Piranhas by
poserfan-stock
Carousel by
Jean52
Tree by
wayne-d
Sky
SalsolaStock
Moon
AStoKo-Stock

It is sad that I agree on your dark vision, but I really just want things to play along nicely...
Great work! <3
Reply

Wow! What for a intriguing and beautiful composition!

Did the recent elections inspire you?
Please could you give the credits before next monday? I'll be very disappointed if I can't put it in my next best of the week, for this reason. In the meantime, I put the link of this picture on my fb account.

Reply

Thanks so much! I'll have credits done in the next couple of hours. I'm thrilled and honored you like it.

Reply

Reply

Beautiful artwork, nicely done

Reply

I couldn't agree more my friend
Reply