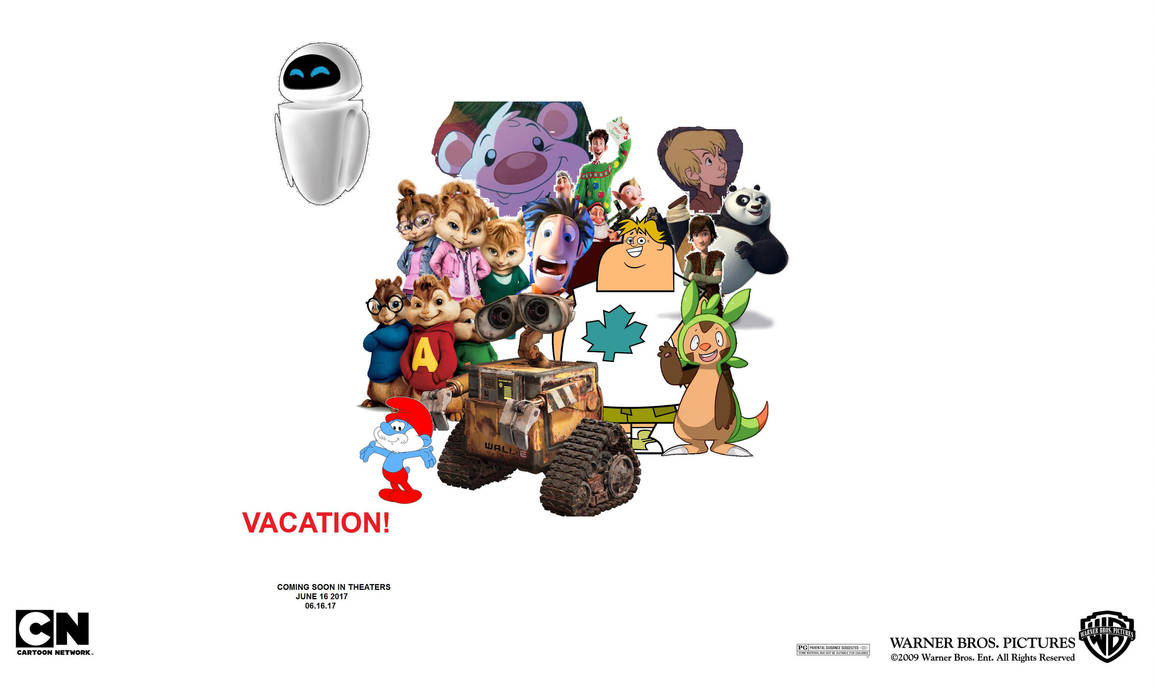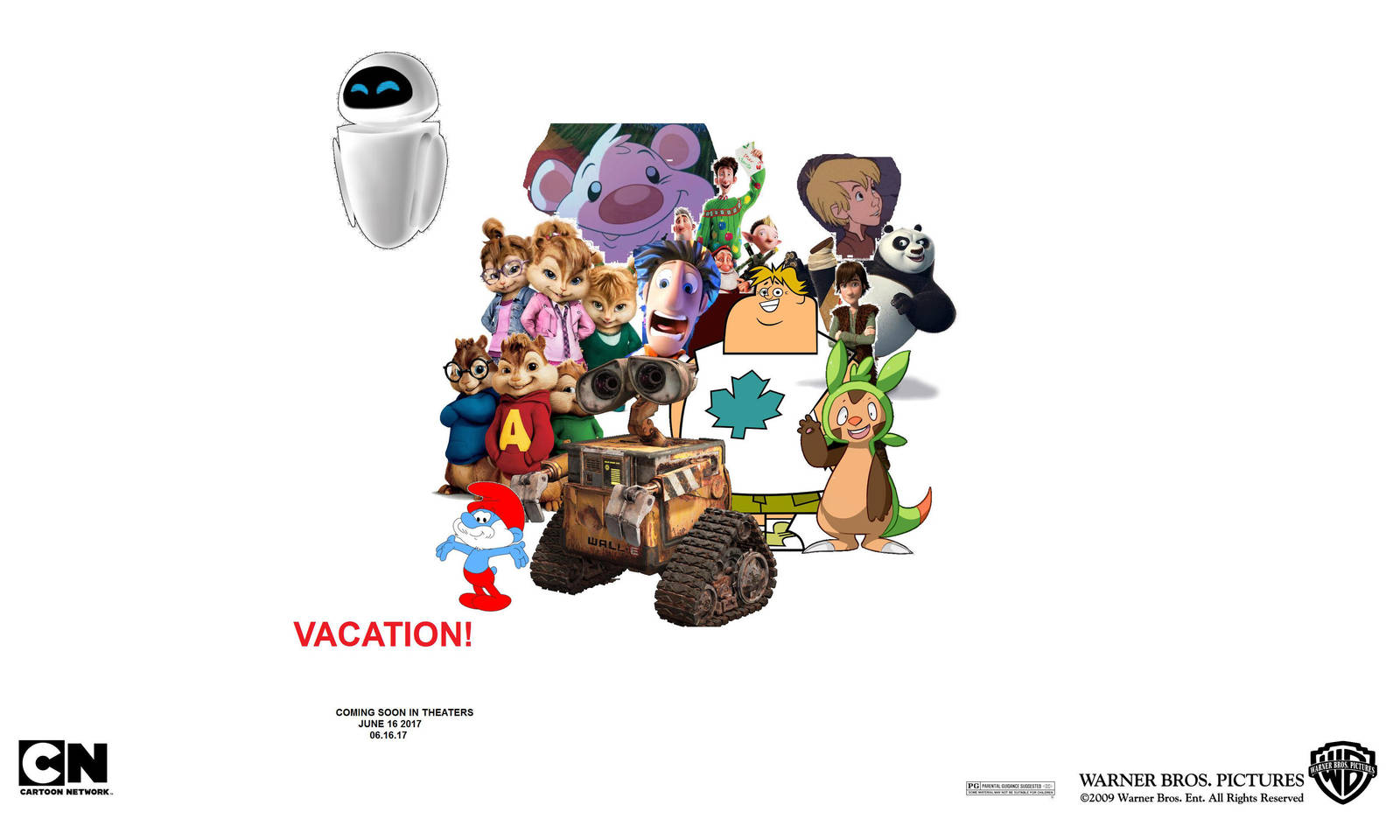 Watch
I'm Going to write a screenplay for Cartoon Network Studios to produce a Second Theatrical film Since "The PowerPuff Girls Movie" is called "Vacation" released on June 16, 2017 and Directed by Steven Dean Moore the director of "The Simpsons"

Plot: All the Characters (See Below) going on a Very Biggest Vacations Around the World

Characters:
Chespin (Pokemon)
Owen (Total Drama)
Alvin and the Chipmunks
The Chipettes
Papa Smurf (The Smurfs)
Flint Lockwood (Cloudy with a Chance of Meatballs)
Hiccup (How to Train Your Dragon)
Po (Kung Fu Panda)
Arthur (The Sword in the Stones)
Shazbut (The Cutie Pie Satellites)
WALL-E and EVE
Arthur, Steve and Santa (Arthur Christmas)

Reply

Is this a real thing or for fun?
Reply


Yo can you add Goku and Sonic-(plus Shadow) in this as well? I think that'll be kickass.
Reply

I think it's fantastic.
However, Disney owns WALL-E and EVE and Disney would NEVER partner with another company. Especially since they have their own network.
But still good idea!
Reply