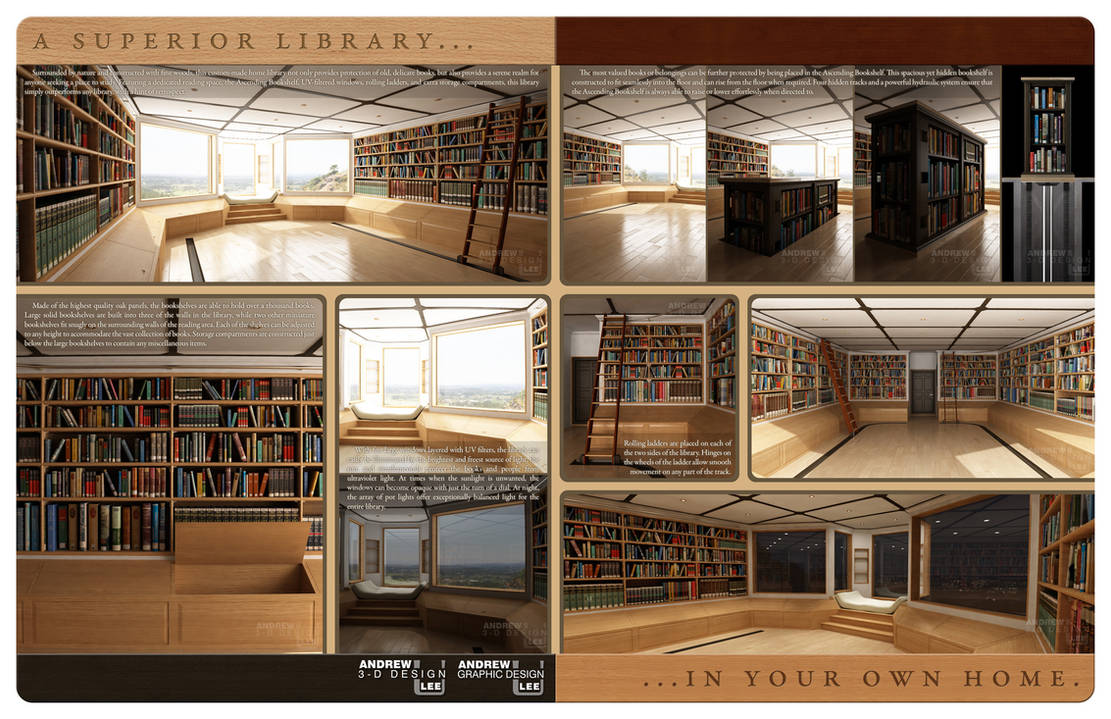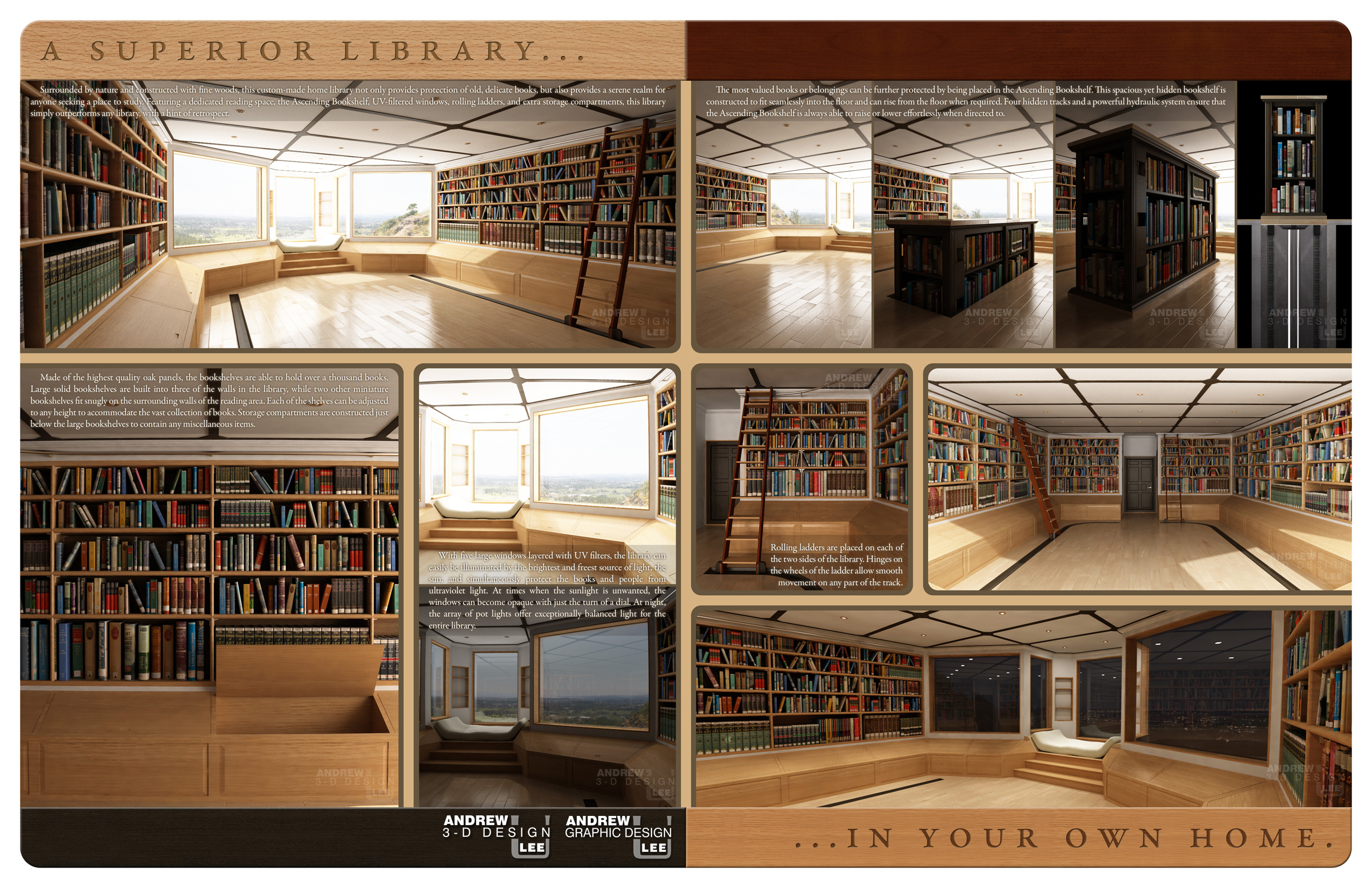 Watch
Individual Renders:
Angle 1A
Angle 1B-Ascending Bookshelf Raised
Angle 2A
Angle 3A
Angle 4A
Angle 6A
Back Stage:
Sketchup Screenshots
3D Studio Max Screenshots
This entire brochure was done in Photoshop, and the whole project took about 55 hours so far.
Modeled in Sketchup, imported into 3DsMax for lighting, texturing, some fix-ups, and camera angles. Ladders and books are completely modeled in 3Dsmax, and they are actually constrained to only move along the tracks. Rendering by VRay
There are just over 1000 book entities, each one with a cover and a box primitive for the pages, although you may not see any.. Every single book is individually movable, and there are about 100 unique book skins.
Computer Specs:
Intel Pentium 4 3.0GHz Hyperthread
2GB DDR1 at 333MHz
2x80GB SATA1 HD
nVidia/BFG Geforce 8600GT OC 256MB