☆ Hello, and welcome to UTAU-R-US!! ☆
UTAU-R-US is a group for UTAU and VOCALOID enthusiasts as well as users of other singing synthesis programs. Even though our primary focus is UTAU, we strive to bring the members of the UTAU / VOCALOID and other singing synth communities closer together.
We support members of all skill levels to keep improving and encourage those who want to become producers and make their own music!! Here we feature art, covers and original songs of UTAU / VOCALOID and other singing synths.
The group icon was made by
PRISMkidd
It's based on the UTAU logo.
★ UTAU-R-US TWITTER
★ UTAU-R-US FORUM
★ UTAU-R-US DISCORD SERVER
---
☆ GROUP RULES ☆
★ No drama.
★ No stealing.
★ Always provide the proper credits wherever needed.
★ Must provide proper filters for mature content.
★ Please submit to the right folders.
★ Don't spam the homepage comment section.
---
☆ GALLERY OVERVIEW ☆
Please read through our Gallery Overview before submitting to the group.

Gallery OverviewHere is a complete list of our gallery folders and brief descriptions of what should and should't go into each one.
Please read through it carefully before submitting to our gallery.
Featured:
You cannot submit to this folder. This is for works that our admins think deserve more attention.
Group Contest:
You cannot normally submit to this folder. Whenever we hold contests this is where you'll submit your entries.
Original Songs:
This folder is for people / producers who create their own music and lyrics. Remixes, parodies and songs with reworked lyrics are not accepted to this folder.
PV + Cover Art:
This folder is for UTAU / VOCALOID covers that have PV's (picture videos) and cover art to go along with them.
Videos + Cover Links:
This folder is for journals and deviations linking to SoundCloud posts and YouTube videos of UTAU / VOCALOID covers that do not have PV's (picture videos) and cover art to go along with them.
Animations:
This folder i
---
☆ WHAT IS UTAU? ☆
UTAU is a Japanese singing synthesis software created by Ameya/Ayame. UTAU is similar to the VOCALOID software, however UTAU is free to download and use. There's also a version of UTAU for Mac called UTAU Synth which makes it possible for anyone to create a synthesized voice. These synthetic singers are called UTAUloids.
UTAUloids, similarly to VOCALOIDs, are virtual singers to put it simply. To make an UTAUloid, users record samples of themselves talking or singing strings of syllables in any language. A list of these syllable strings is commonly referred to as a reclist (recording list or recite list). Occasionally users will record the same reclist multiple times at different pitches to achieve a voice with a wider singing range as well as changing their voice in other ways to achieve a voice with wider expressions such as whisper or power. These collections of recordings are referred to as a voice library or voicebank.
There is also a visual appeal to UTAU, as users often create and illustrate characters to represent their voicebanks in the same manner as VOCALOIDs. While most users tend to create human-like characters, there are some users who have created animal-like characters, mythical creatures, and even given life to inanimate objects to represent their UTAUs, proving just how creative the development process can be and that an UTAUloid can be just about anything anyone can think of.
It's most common for users to have their voicebanks sing covers of existing songs from many different origins, genres and languages, the most notable being songs that were originally composed for and sung by VOCALOIDs. However there are some music producers within the UTAU community that compose original songs specifically for their own and other fan-made virtual idols.
☆ UTAU RELATED SITES ☆
★
Learn more!!
★
UTAU Official Site
Download the program!!
★
UTAU Wiki
Make a wiki page for your own UTAU!!
★
UtaForum
The largest English speaking UTAU forum!!
☆ RELATED PROGRAMS ☆
★
MikuMikuDance
★
LipSync Program
---
☆ GROUP EVENTS ☆

[GROUP CONTEST] Autumn 2018 Cover Contest Results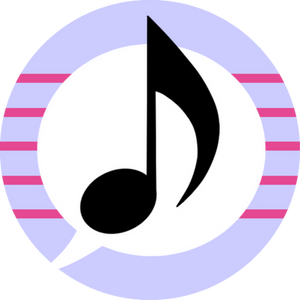 We're very sorry for such a long wait on the results!! Us admins were busy with IRL stuff, but better late than never!!
These are the results for our 2018 Spring UTAU Cover Contest!!
All of the info for it can be found here:

☆ 1st Place ☆
Full Course For Candy Addicts feat. Nanayay_LEWD by

KanainKanain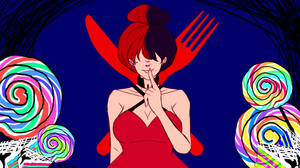 ☆ 2nd Place ☆
Mrs.Pumpkin's Comical Dream feat. Satou Hineri by

BcWynaut


☆ 3rd Place ☆
Crazy Party Night feat KUOTA by

OcarinaLink24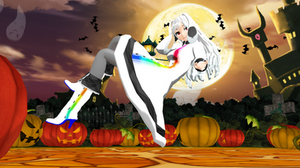 Due to myself being the only person providing prizes and having personal time constraints, there's also been a slight change to the prizes: 1st place will now be receiving a full chibi LipSync model of their UTAU of choice. 2nd and 3rd place will both be receiving simplified chibi LipSync models of their UTAU o
---
☆ COMMUNITY EVENTS ☆
N/A
---
☆ AUTUMN 2018 CONTEST WINNERS ☆
Full Course For Candy Addicts feat. Nanayay_LEWD by KanainKanain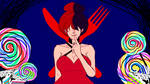 Mrs.Pumpkin's Comical Dream feat. Satou Hineri by BcWynaut

[UTAU] - Autumn 2018 Cover Contest EntryHello!
This journal is a promotion for the UTAU-R-US Autumn UTAU cover contest, linked below:

There are cute art prizes to win and obviously a spooky theme...
My entry for this contest is a Halloween themed video I made with my friend Hachipoo!
CREDITS:
English subs by motokokusanagi2009
Song by Hachi
Original UST by UTAUxyz
Tuning, art and PV by UTAUColours (Me and Hachipoo)
Crazy Party Night feat KUOTA by OcarinaLink24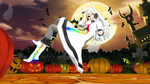 ---
☆ FEATURES ☆
Features will return soon!!
---
Thank you for visiting our page!! If you have any questions or suggestions, please feel free to send in a note or contact our admins. We hope you enjoy your experience with our group!!