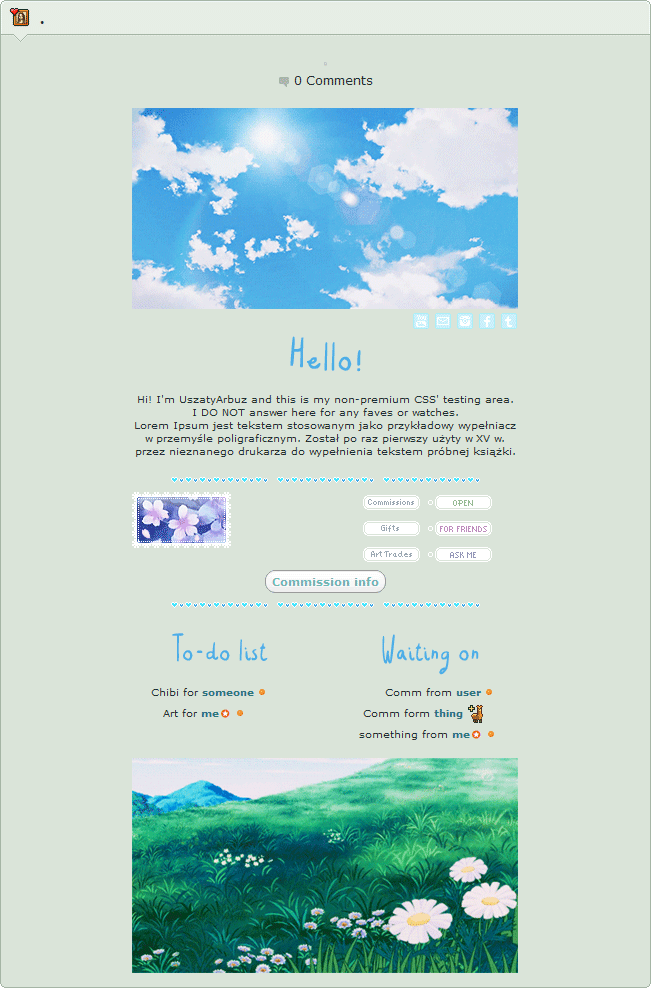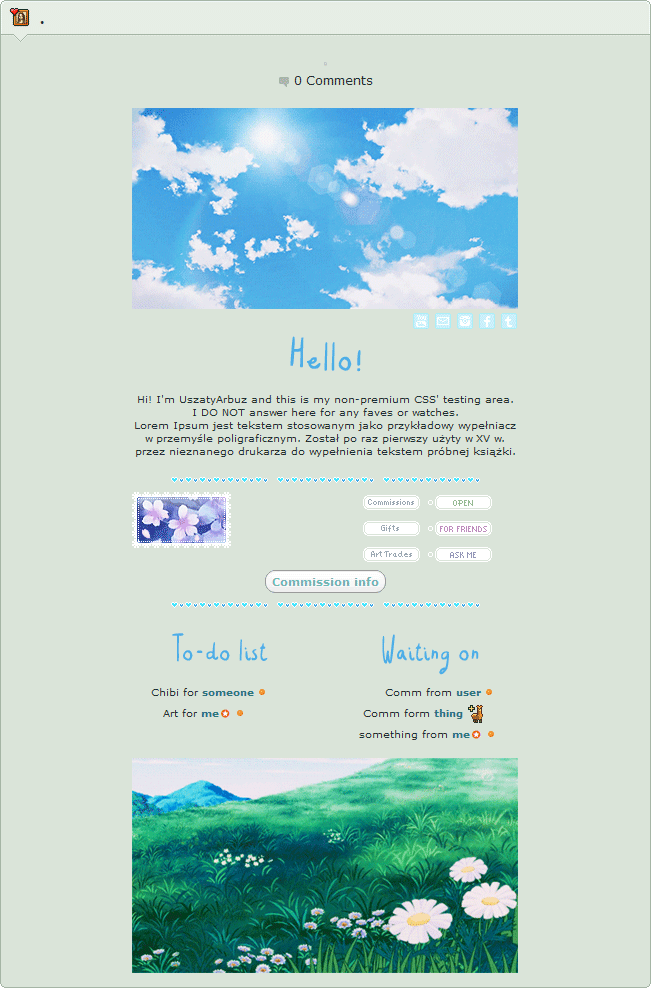 Premium Content contains all the code as well, but a purchase option is considered more as a support. No need to "Purchase" to use it! Free code is below!





How to use it?
1. On your profile page, click "Edit profile", chose "Featured deviation" and chose Any deviation from your gallery. Click "Save". (Tip: to have a box like mine, submit and chose a deviation that is 1x1px transparent image)
2. For this widget, click "Edit" pencil, and paste the code that is below to the
Description
part.
3. Add your content, links and anything you want in the proper places - the code is described!
4. Click "Done" and viola!

---
The code

CLICK HERE TO SEE THE CODE!

Resources used in the preview:
Cherry Blossom night version ~ stamp
Little Hearts Divider
Pastel Social Network Pack
Tiny pixel art status icon pack
I don't hold any rights to GIFs included in the code.
---
Questions? Need help?
Please note that any basic knowledge of HTML is highly recommended (or at least patience and attentive reading!). The code may vary a bit depending of the content you will put, and screen resolution.
If you find any problems, please note me!

---
Other similar resources: