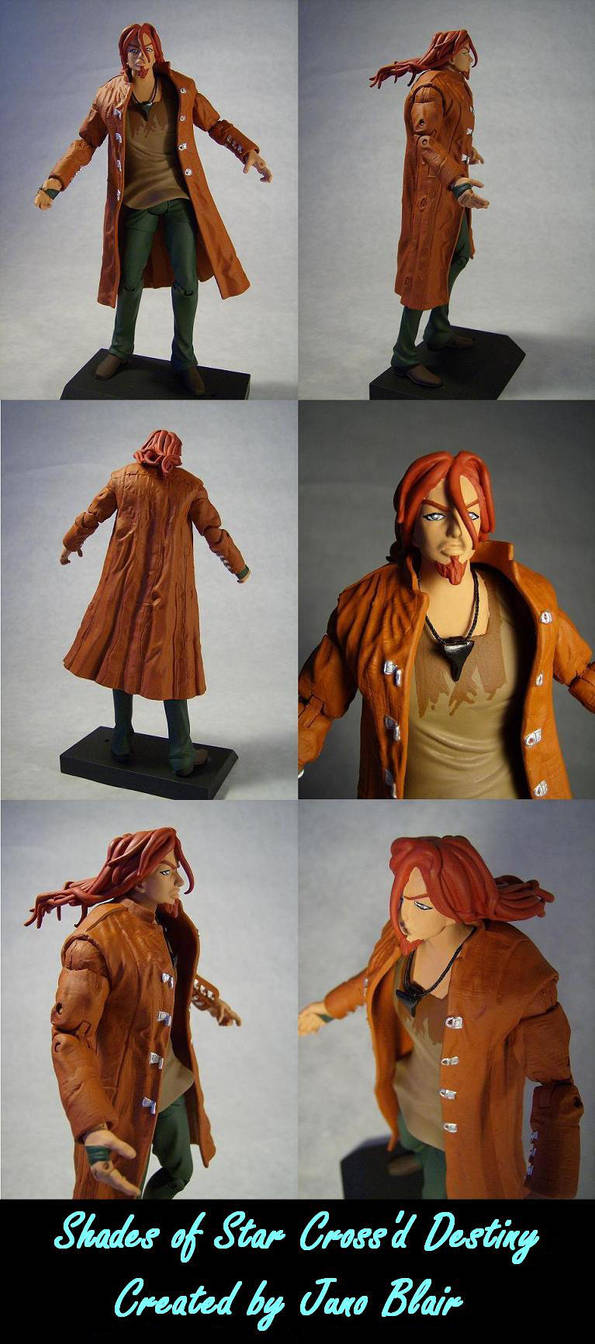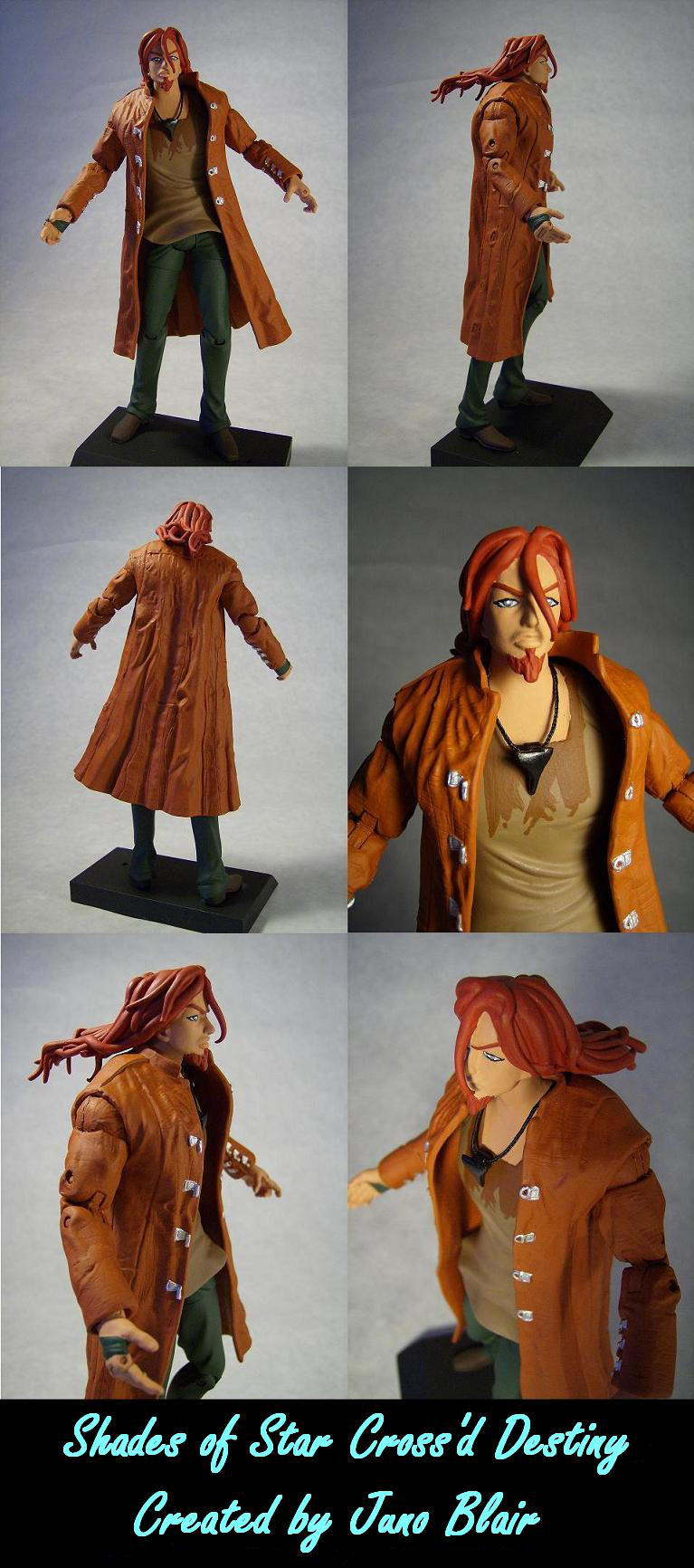 This is a commission I did for Juno Blair right here on DA. I used a Bleach "Chad" Sado figure for this original Character, He is Shades from the online comic called Star Cross'd Destiny. I dremeled the shirt details and necklace, used Apoxie to make a tank top collar and close the bottom of the shirt. rebuilt shoulder sockets, used arms and coat from Toy Biz TWA wrestling figure. Sculpted hair and goatee using Apoxie. Tried to make his necklace, also from Apoxie. To see more of Juno's work click here
[link]

That is SO awesome in SUCH an EXTREME way =3
Reply

Thanks! I love creating original characters.
Reply

It's here It's HERE! And it's great! *faints and dies* Send me your paypal addy and I send you love straight away.

Reply

It's gonna take me a while to get a money order - the only place I can get one is the post office since I don't have any banks around here and the only time I can get to one is after work which is sometimes as late as 10pm. But I'll work on doing that this weekend. Can you send me an email to starcrossddestiny@gmail.com so that I don't lose your address via Deviantart?
Reply

Sure! Thanks for letting me know. Check a local grocery store they should sell them too, I hope to get set up with a PayPal account as soon as possible. Sorry for the trouble.
Reply

It's ok! The bank is the trouble really - otherwise I could get you something out right now and it wouldn't cost me. They won't send me new checks either so this is just an ongoing annoyance that needs to be fiiiiiixed.

Reply

Oh,
wow
! It's...It's Shades! It's so perfectly him, in all the little details!
I'm really impressed with how you manage to put new figures together out of parts of other ones. It's really seamless. So cool.

Reply

Loving this one. It's just so professional looking! Well done mate.
Reply

I don't recognize the character or anything like that. But this one easily impresses me the most out of your recent stuff.

The color scheme chosen fits very nicely and the craftsmanship pulls it all together. Very well executed.
Reply