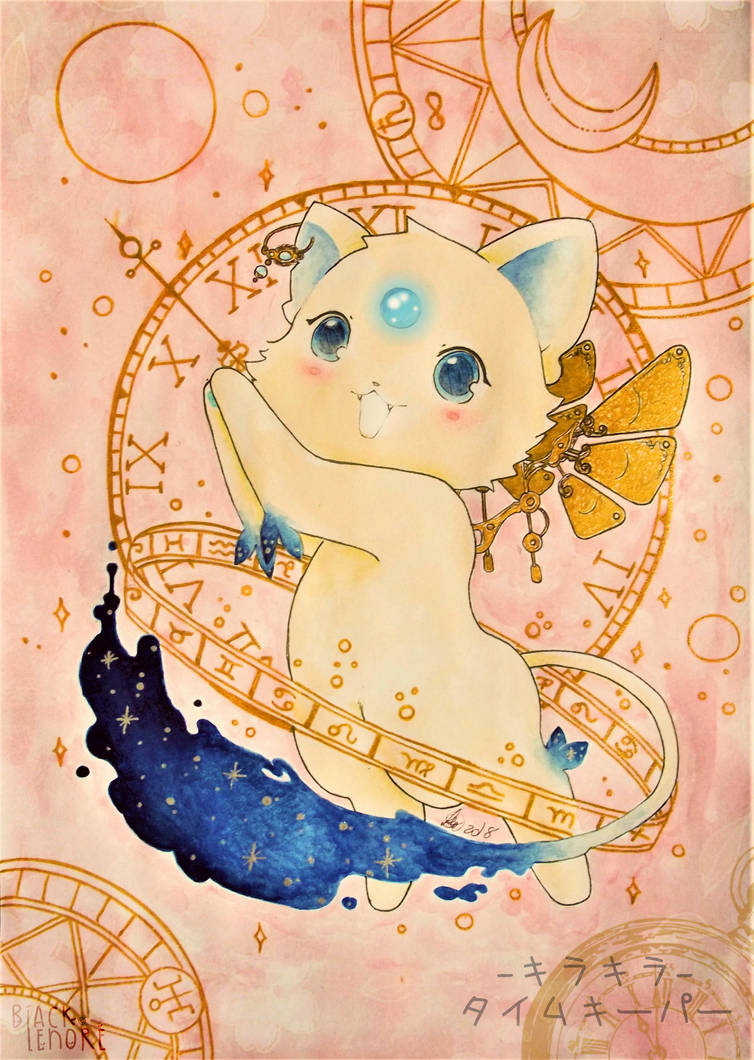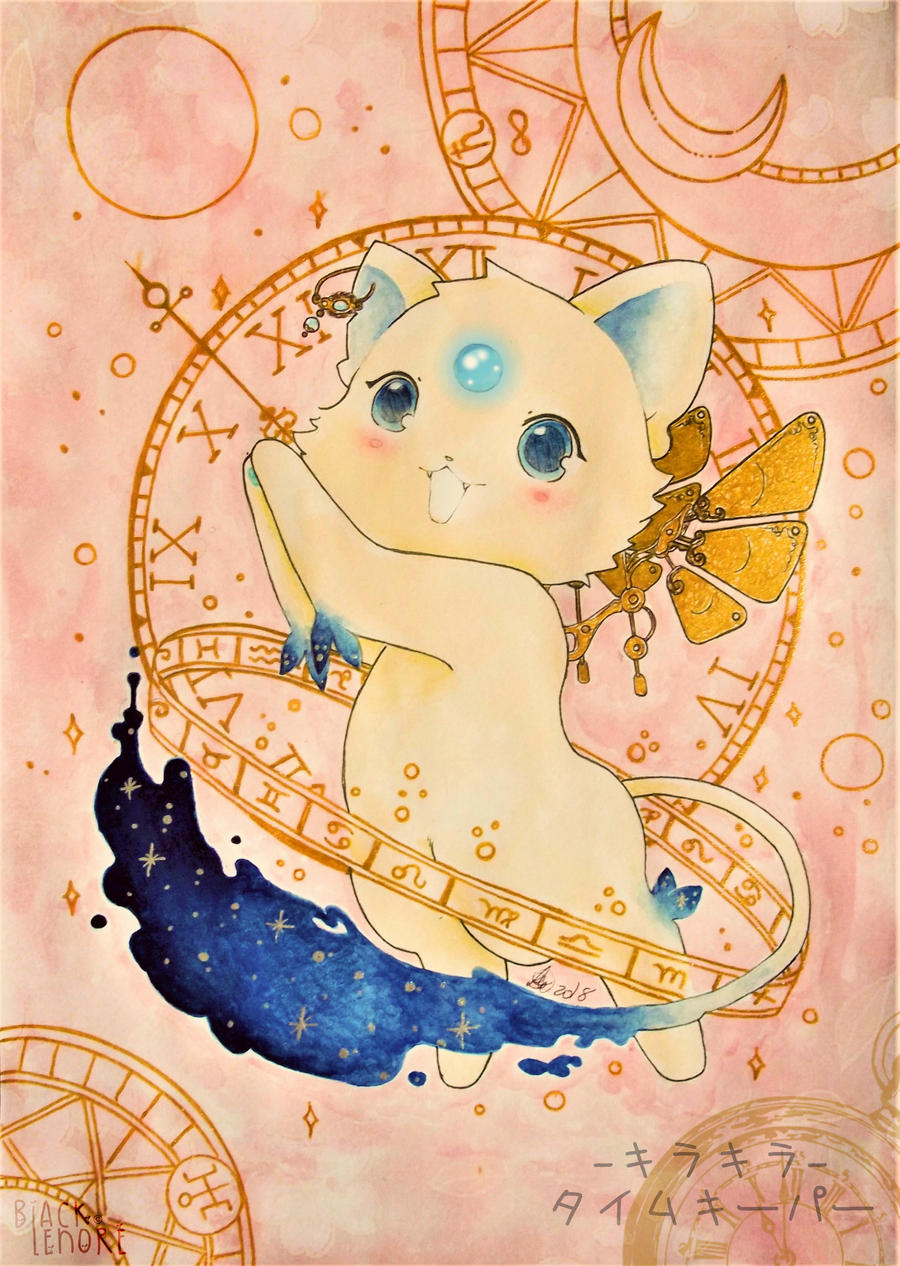 ah, im so happy!
i finally made mah beautiful OC Kira Kira (inspired by an ancient lore from mah country)!!
Why not be happy with his desing, is not it?
this is mah bday gift in advance, since tomorrow i will not have time to post it

Kira Kira is the representation of Time and Eclipse (this representation is by the monstrous creature called Baipu Chivy... i will explain later)
Kira-chan is using his powers ahhh *pah pah paahhh*
Kira-chan is the most powerful creature in the universe (and his real name is Baipu, Kira-chan is a kutie nick), his age is unknown since he lives from the beginning of time with his brothers Sun and Moon
long ago i wanted to do it like this, a feline with mechanical wings and the heart of a watch. i was inspired by many things and this was the result of this beautiful blend that finally left me alive!!
((i would like to share the drawing that i used as an inspiration for this drawing but.... i cannot since this person prevented me from seeing their beautiful drawings
))
mah beautiful OC is a beautiful representation of time and eclipse (and of this indigenous god that i luv so much)
The lore:-
Well, the indigenous Tupi-Guaranis (indigenous people of Brazil yay!) assert that Baipu Chivy (Bah-poo Xee-vee) is the god of Time and Lord of Eclipses! its representation is of a celestial feline (Panthera Onca) with a crystal in the forehead (the crystal would be the morning star where the natives believe to be able to identify it in the sky)
Baipu is brother of Sun Tupã (Tu-Pam) and Moon Jaci (Ya-cee)
Baipu is the youngest and has been with the brothers at the beginning of the ages, controls the changes of the seasons, time & space, creator of day and night, hours, growth and the cycle of life and death
the ppl believe that when an eclipse (solar or lunar) happens is because Baipu is mistreating his brothers and in this way will occur a cataclysm and the end of the world
---
Kira Kira by:
BlackLenore
Kira Kira's Theme (4:05 - 6:28) - Perfect World International Genesis

Reply

Reply

Ahmigosh! ;A; I adore the composition, it is so pretty and eye-catching! Kira's design is also soo beautiful~
Reply

This is adorable I love it and the lore is really interesting!
Reply

Reply

Reply

Reply