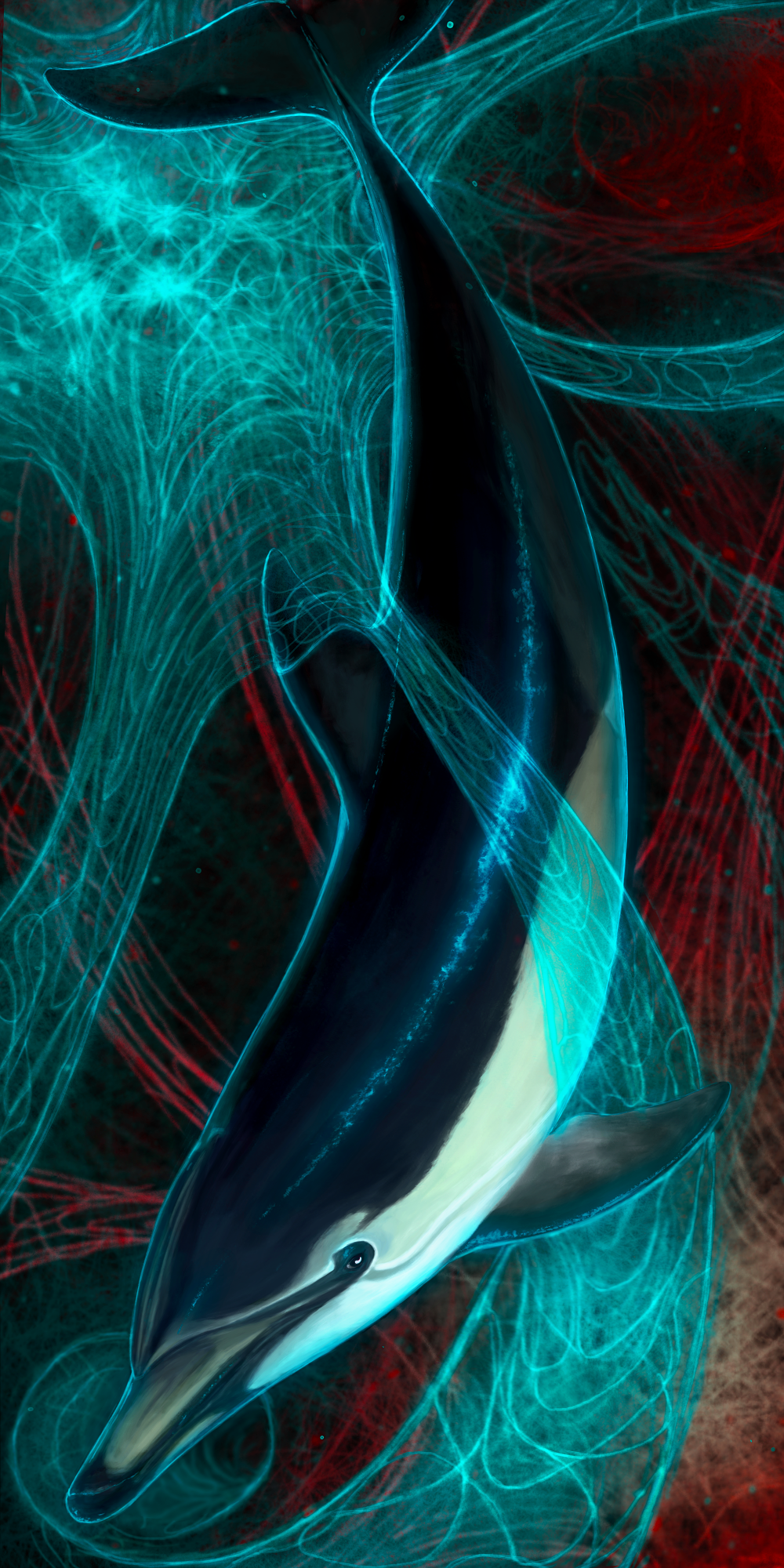 Watch
alternate title: 'String Theory'
can I offer you some synth wave in these trying times
despite the fact that I've been working on Sunder and putting things out there for almost a year now (I started the first storyboards last December!) I've somehow miraculously avoided giving away what the story is actually About....... I like to think there's two parts to the story: the first being sapient dolphins and dolphin/human communication, and the second being the big, overarching sci-fi plot that makes you question the nature of the universe and existence. (two of my main inspirations are Arrival and Interstellar ;9)
it's amazing how a story can start out with just two vague ideas (Something Strange at the bottom of the ocean + dolphin language translation) and then blossom into a vast and complex world..... it's a little intimidating thinking of how I'll manage to portray all of the aspects of it that I want to, but as long as I just keep chipping away at it, I know I'll get there eventually o/

absolutly gorgeous

Reply

oh my geez you have just been throwing out awesome art the past year and i am reeling to catch up. this is so fucking trippy, in the very best way. i loved it when i first saw it and now i possibly love it even more. the strings and weird space matter web thingys are very cool. they look weird as shit to begin with, but the fact ava kan swim through them, bend them, manipulate them, makes the whole thing even more mind bending. like inter-dimensional sticky film. i love it.
and ava herself is of course glorious. her eye especially is A+. i like that you made her iris light, like it's reflecting light from some unseen camera flash (I have seen multiple photos of whales/dolphos like that and it's way cool every time). and her expression is both rightfully worried and kind of 'well i guess this is happening now'.

PS: that tumblr inspiration pic you linked in the comments is a mindtrip
Reply

2017 really was the Year of the Dolphin for me, art wise (and life-wise, if I'm being real here), and honestly I wouldn't have had it any other way ahaha

also, I am ABSOLUTELY stealing your description of inter-dimensional sticky film. I don't think anything I've come up with captures the essence of it so well LOL

and poor Ava's entire existence is probably just half worried and half 'I guess this is my life now'. oh, to be a simple adolescent dolphin in such a strange world. all she wanted to do was eat from schools of tiny pelagic fish with all her friends, and now she's got all these humans and glowy nonsense to deal with. sometimes it just be that way, though
Reply

This is so, so beautiful *cries* It's perfect!
Reply

This is so beautiful!
I LOVE that background pattern, and I love how to reflects on Ava's skin. Argh. Is that pattern by hand?

Reply

thank youuuuu!
and most of it is, yes! the base of the background was made by a brush I have that creates a kind of spider-webby pattern... I messed around with that enough until I got the composition where I wanted it, then went back in with a regular brush and pulled out the patterns for the swirling stands.
I got my inspiration for all the squiggles from this image:
68.media.tumblr.com/ee3b3d69ee…
psychedelic/visionary art is a big influence on the look of the 'between' world : D
Reply

i already loved this but i think im going to love it way fuckin more

also we both have something strange at the bottom of the ocean
Reply

YOUR LOVE IS BOUNDLESS

and that makes sense - bottom of the ocean is just universally home to Strange Shit, it's just common knowledge
Reply