** For this round of commissions I will be moving away from more suggestive, extreme (hyper), and NSFW content in favor of more traditional fare, so keep this in mind when submitting your requests. **
The doors are open until 12:01am EST (GMT-4) Sunday, June 16, so send your requests to me directly on a note here at DA.
- Right now I'm taking three types of commission requests:
- Headshot (lines): $10, e.g.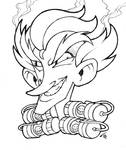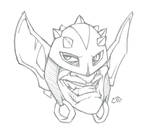 - Bust (lines): $20, e.g.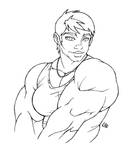 - Full figure (lines): $30, e.g.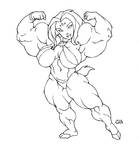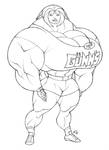 - When requesting an OC sketch, a bit of character background or reference will give me a feel for what the end result should be. You can request simple poses or ideas, or just let me try something if you're stuck.
- In the interest of keeping folks from waiting too long, limit two commissions per request (one character = one commission)
- No fan art requests of existing IPs.
- Won't be accepting any requests that involve nudity, graphic sex, et al.
- No minors: all characters should be and should appear over the age of 18.
- I reserve the right to refuse any commission request on any grounds.
- I reserve the right to alter or add to these guidelines at any time.
Other than that, go nuts!