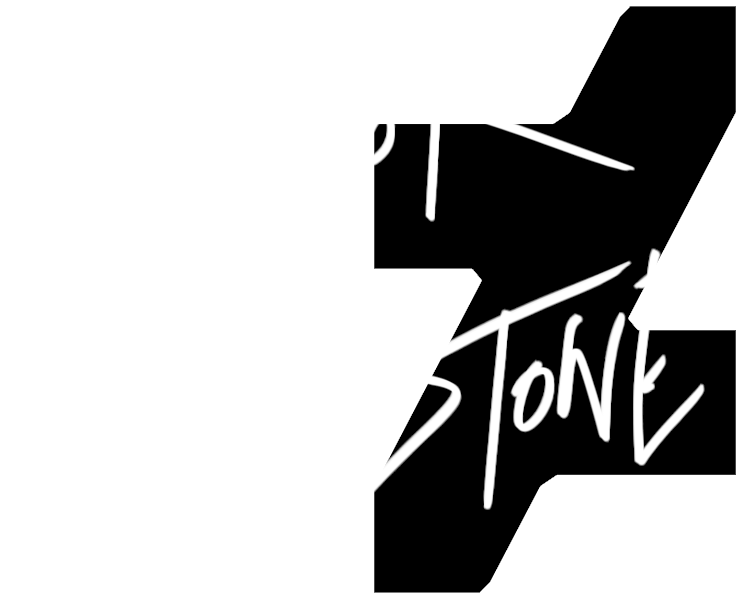 L'imprimerie is an art gallery and a library in Amiens a medium size town north of Paris.
The gallery organize 6 exhibitions of invited artists per year, most of the time painters.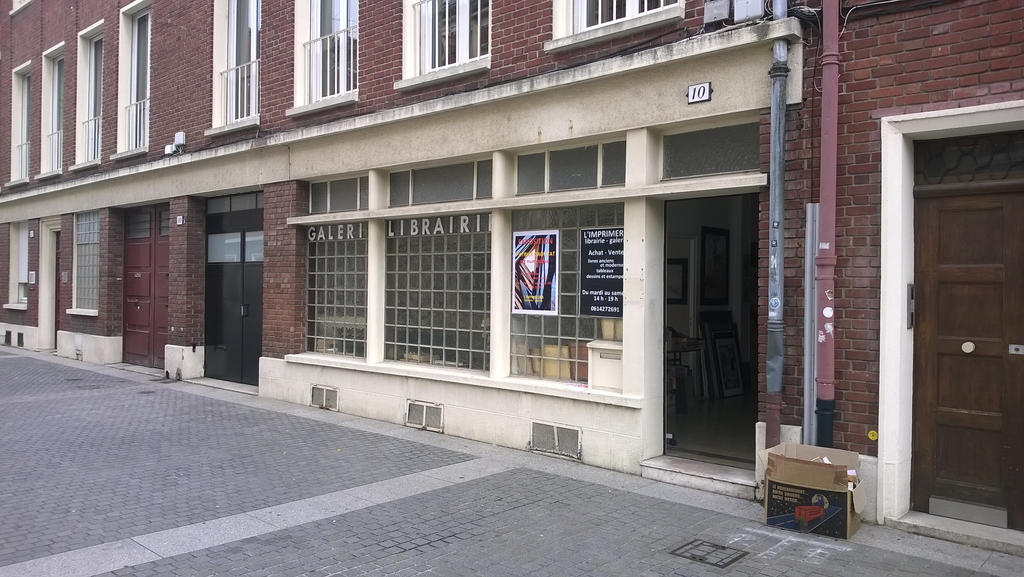 The exhibition.... Pictures have been taken during the installation. Each picture has been printed on fine art paper with pigment ink and presented in 1 meter black frame. I use a matte paper for prints to avoid any kind of reflects but also to give a more traditional aspect. 16 pictures are visible in the exhibition, 6 have never been published before the exhibition. The presented creations are from my "Futurist" style with many pictures depicting movement and machines.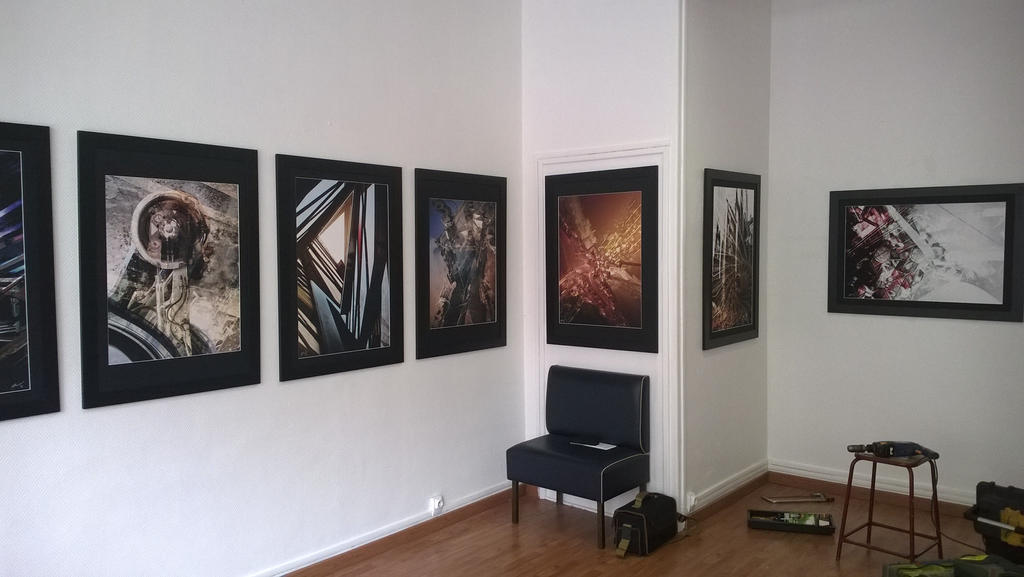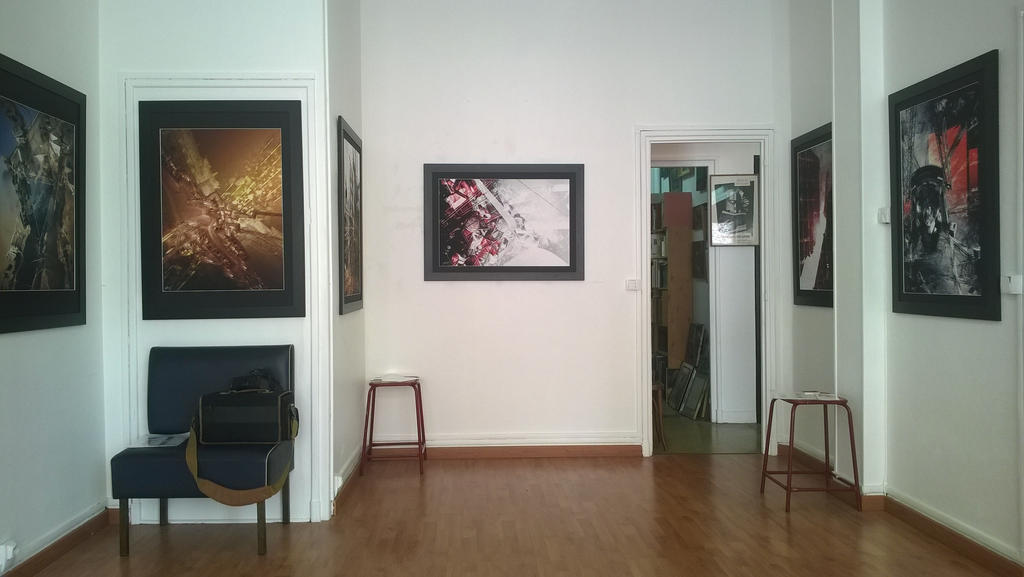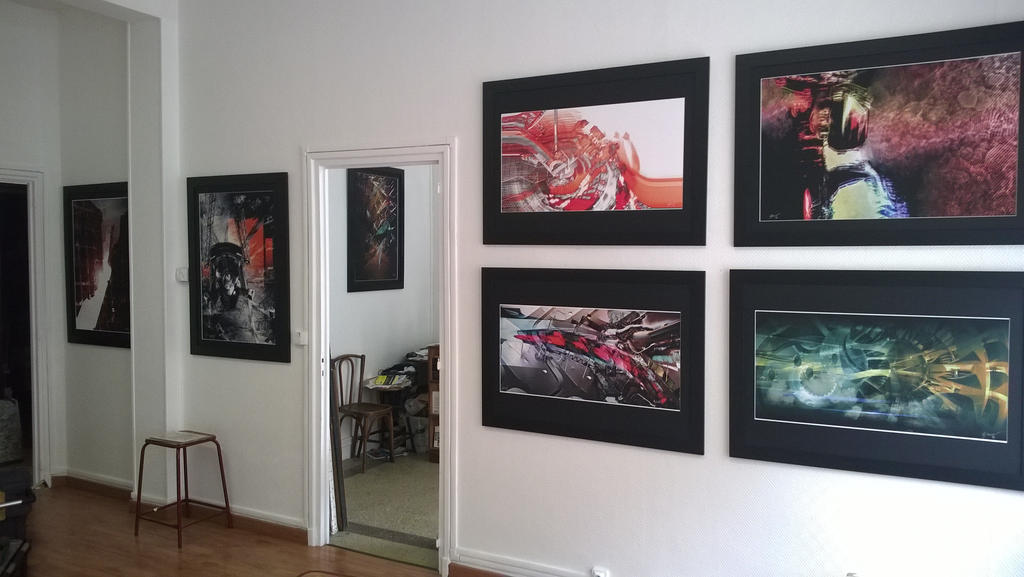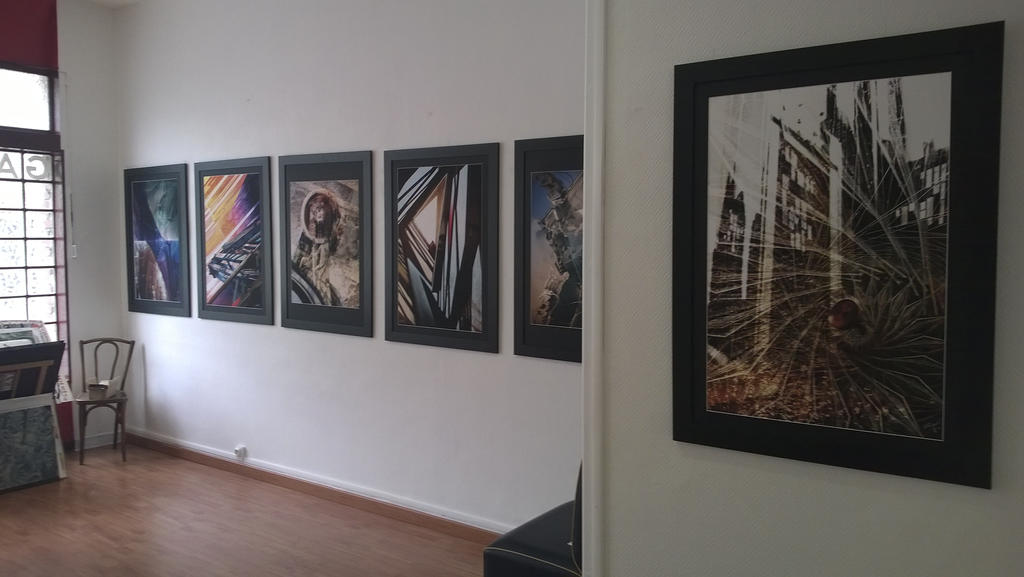 The exhibition has been covered in the local newspapers, I had a nice article in the "Courrier Picard". In addition to the pictures on the wall a limited series of serigraph have been created for the exhibition.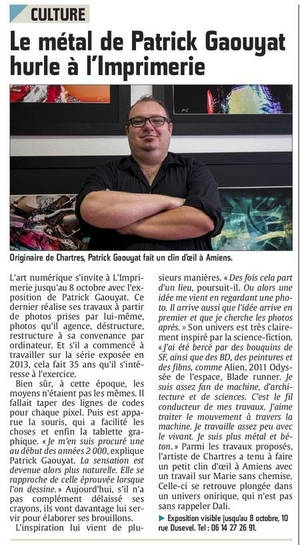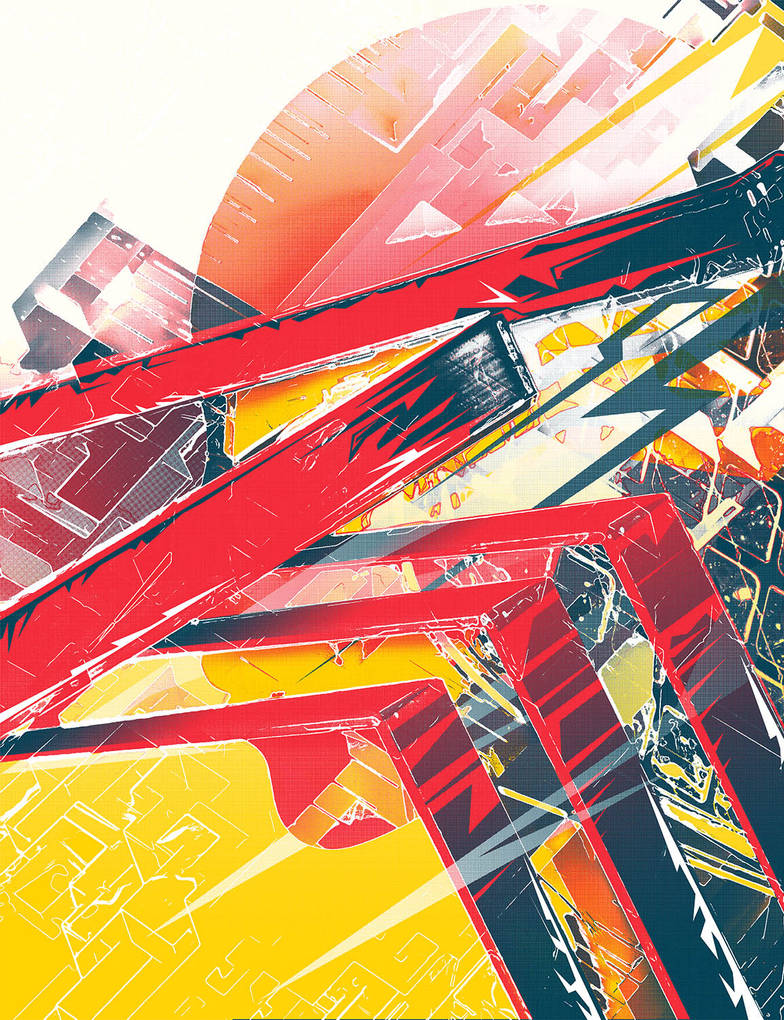 People visiting the exhibition are in general very surprised in a good way. The exhibition was presented as "digital art" and it seems that many expected seeing pictures in a more videogame style.
The exhibition is visible up to October the 8th.
L'IMPRIMERIE
Librairie - Galerie
10 rue Dusevel 80000 Amiens
0614272691 - limprimerieamiens@gmail.com
www.facebook.com/Limprimerie-6…