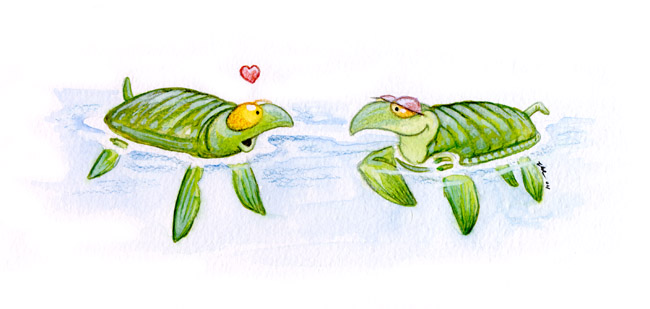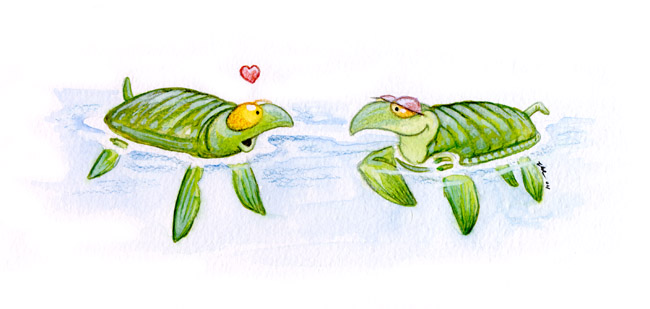 Watch
And of course, no turtle phase would be complete without a doodle of happy turtles in love! The expression on the male turtle, of cheerful shock, was what I liked most about this piece--I could have done any number of variations with the female, but I'd wanna keep that look. Although it does make me wonder what the female turtle just said.
I'm starting to see a trend with my cute bug-eyed animal critters. First I draw one. Then I draw another one, usually scared of something. (Scared cute things are just so damned adorable.) Then I draw them in love. Then I usually do one meeting the Pink Lizard. (There is, indeed, a pink-lizard-and-turtles piece half done somewhere...) Then they're generally out of my system, and I move on to the next species, although they may reappear again at later dates. Probably Joseph Campbell did a book somewhere detailing this progression--the "Lizard With A Thousand Faces" or "Transformation of Cute Through Time," or something, but it's new to me.
Watercolor, 4 x 10. Original for sale, prints available, drop a note or visit
[link]
if I've updated.