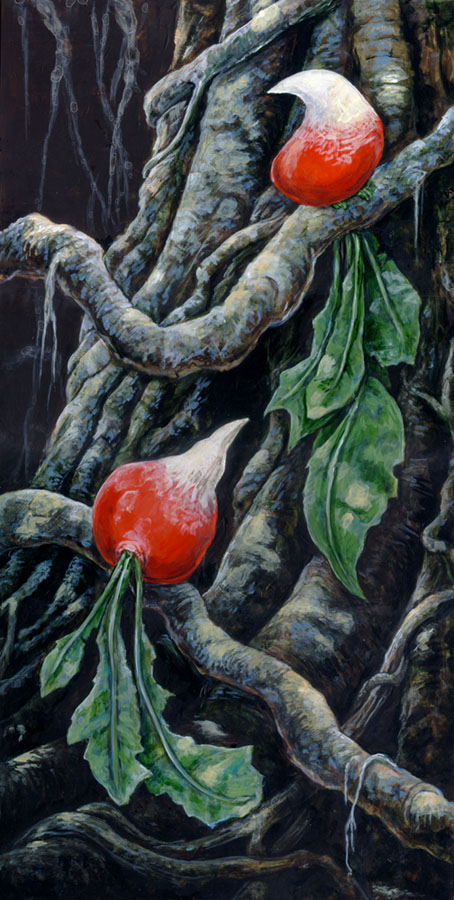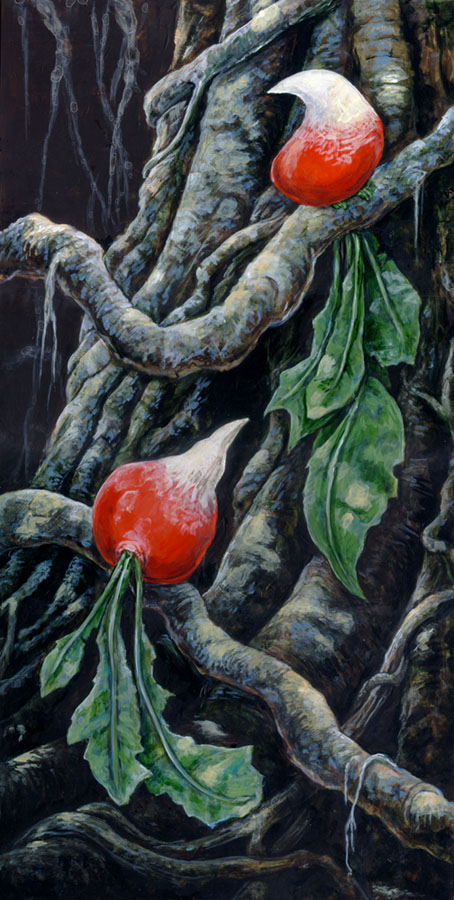 Watch
Among the showier vegetables, the radishes of paradise, noted for their luxuriant tail foliage, inhabit the deepest jungles. They use their leafy tails in displays to ward off rivals and to advertise their desirability as a partner in pollination.
Since light is so scarce in the rainforest canopy, the radishes of paradise spend a great deal of time hopping between sunbeams, to catch stray photosynthesis whenever available.
_____________________
This sat in my studio for two years, unscanned, because there was one little thing I wanted to fix.
Now I've completely forgotten what it was, so I guess it wasn't that important!
12 x 24, one of the original Weird Fruit, will probably be auctioned off on e-bay. Prints are available for $10 and $20 plus shipping--send a note or visit
[link]
for details!