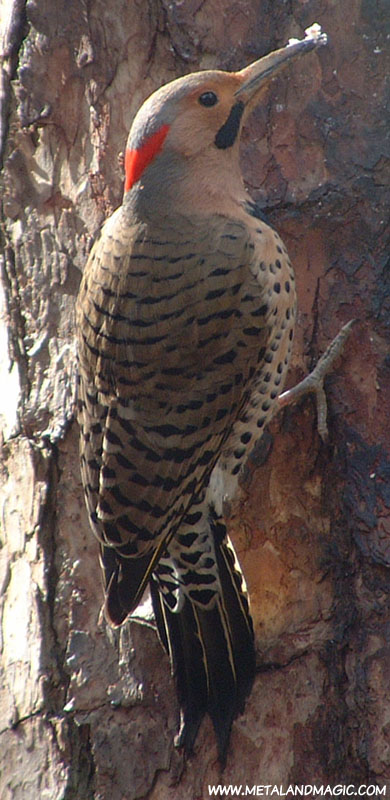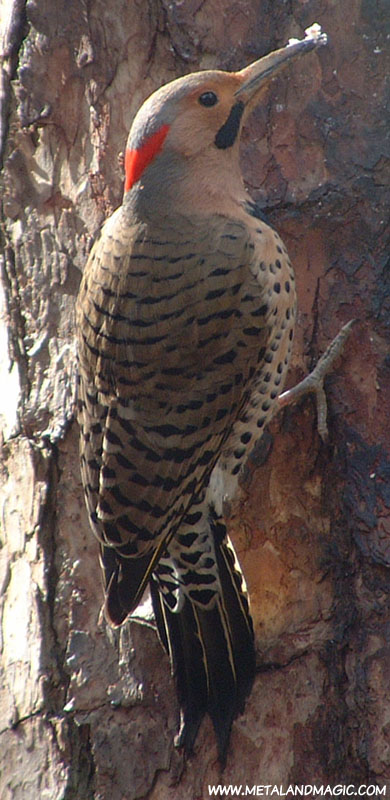 Watch
"Art photography" seems a little grandiose for my photos--I photograph things in order to make it look like what it looks like, my compositions are always dead center, and I am not at all arty--but for lack of a better category....I have a suet feeder on the deck, and a tripod set up in the living room, pointing at it, and I have been trying (amid many other things I should have been doing instead) to document some of the visitors to the feeder. Ideally, I'm getting photo reference to paint later, but since I may never get around to it, I figure I'd post the photo for now.

The problem, of course, is that the little birds see me coming and fly off, and I'm not going to stand by the window all day until they accept me as some sort of weird tree. So when I see something on the feeder, I have to fling myself at the floor and do a commando skulk across the carpet to the tripod and camera, crawl to my knees very slowly, and then turn it on and focus it and all that. The birds either think I'm dangerously insane or hysterically funny, I'm not sure which. After a week or so of my Stealth Ninja Birder Attacks, they have evidentally come around to thinking I'm just a harmless lunatic, so I've been getting better photos.

Anyway! This is a Northern Flicker, a type of woodpecker found in the area, which began coming to my feeder this winter and now I see 'em every day. I love their colors.