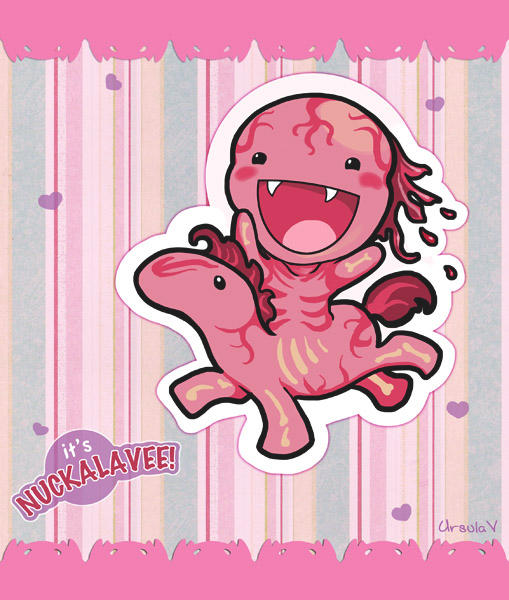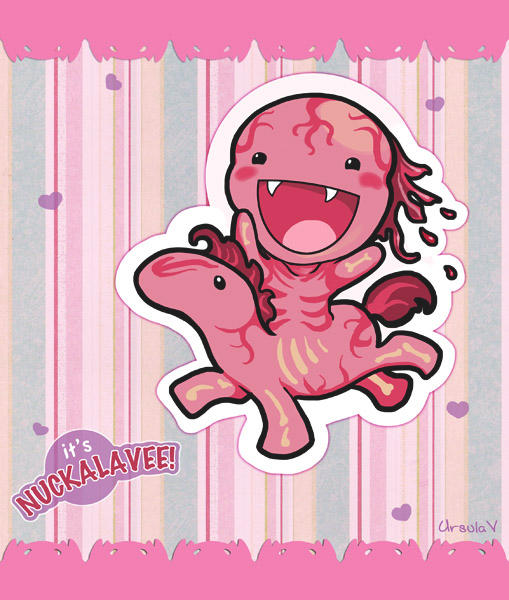 Watch
UPDATE: Nuckalavee T-shirts now available on Redbubble!
[link]
Nuckalavee loves going to the beach, running down travelers, and SPF 120 sunscreen! Nuckalavee doesn't like fresh water. Nuckalavee is from Orkney, and wishes everybody would come visit him real soon!
...well, I couldn't stop with just the Krasue, after all. The Nuckalavee is an Orkney myth, a savage monster that appears as a fusion of man and horse, without any skin, that emerges from the ocean and runs down the unwary unless they can reach running water in time.
Prints available, and you can get Krasue and Nuckalavee as a set as well!
[link]