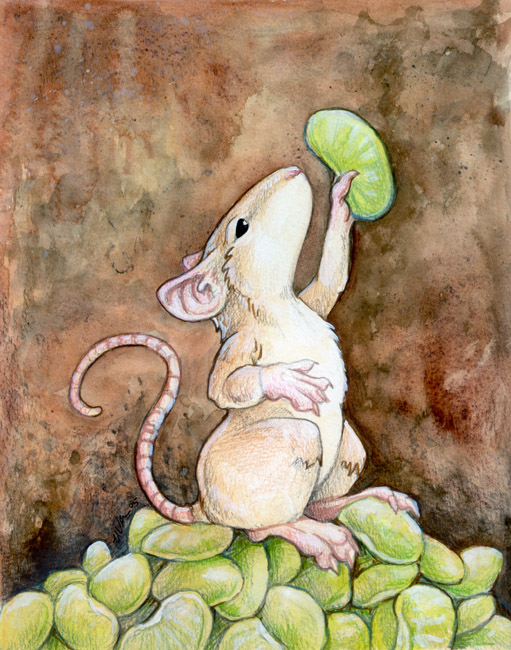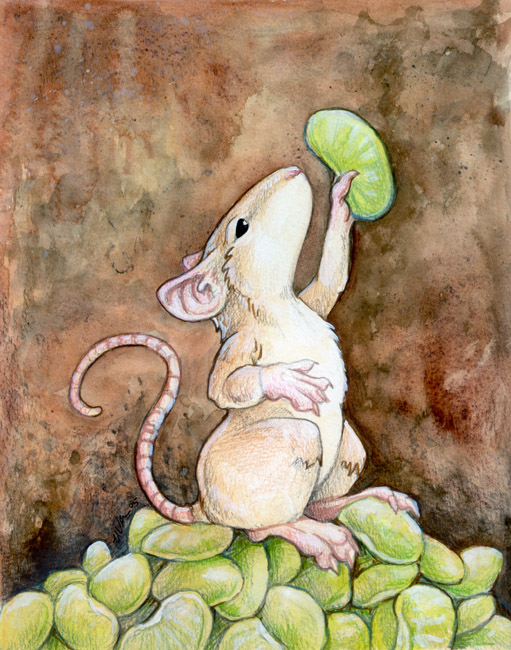 Watch
More Con art!

I can always tell when it's time to get lunch, because food starts creeping into my art. I have no idea what's happening in this painting, but I kinda get the feeling there should be an angelic choir singing in the background, a sort of "Annunciation of the Lima Bean" moment, the kind of moment you get when somebody pulls Excalibur out of the stone.

Only with, er, lima beans.

Um.

Well, anyway.

Original sold at the con, but I do have prints! Drop a line!