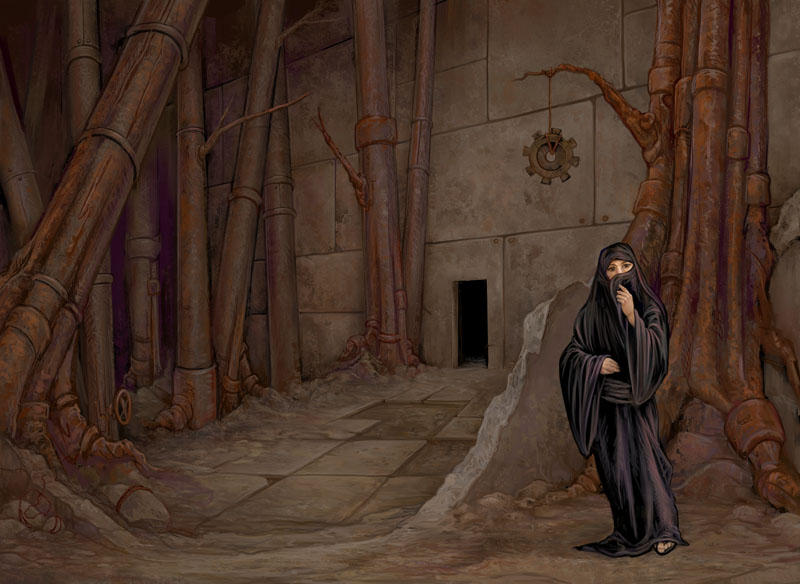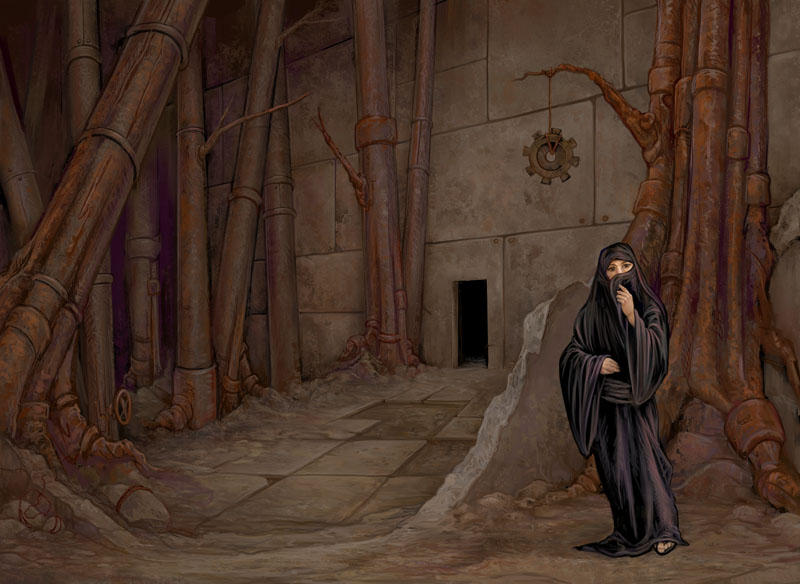 Watch
The rusted metal trees make this one for me. I suspect I'll have to paint more. I know this scene takes place in a courtyard of sorts, and sometimes it snows. This would not be remarkable, except that it's underground. Very large rooms sometimes have their own weather, in a limited fashion, although I don't know if they go so far as to get flurries. I suspect she will need to go through that door eventually, and I know she didn't come out of it, but that's about all I know. Except that I have to paint more metal trees.

The perspective in this one is slightly out of true. I tried. I did all the stuff with grids and vanishing points and horizon lines that you're supposed to do. But as often happens, over the course of three days of working, despite every trick and leaving the linework on seperate layers to refer back to, it inched out of alignment, or proved to never really be IN alignment, despite my best efforts. If I were less honest, I'd try to explain it away as the fact that this is an unreal sort of space and you're meant to have a sort of visual unease, but the fact is, the tiles simply defeated me. (The wall's okay. It's the pesky tiles.) Oh, well--as they say, no work of art is ever finished, only abandoned. And I am still enamored of the trees. It was worth it just to concieve of the steampipe trees.

Prints available, send a note.