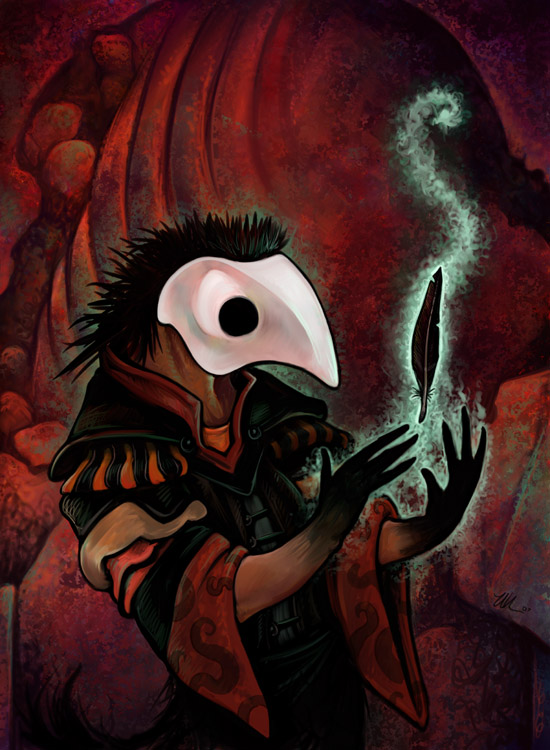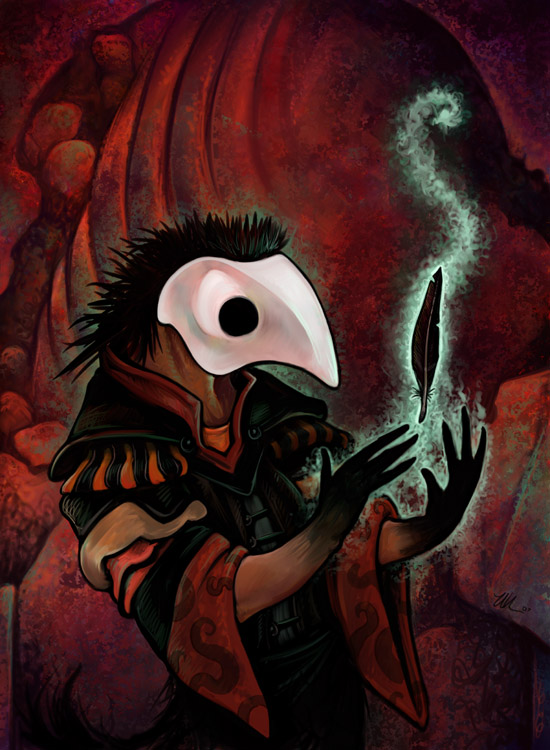 Watch
The bird priests of Umma-kai spend their lives in the contemplation of feathers, in hopes that someday, they too may learn to fly.
The Zacharian Heresy, which split off some centuries ago, suggested that possibly the structure of the bird's
wings
was more useful to contemplate, but since the Zacharians mostly died in hang-glider accidents within weeks of the schism, it became a non-issue.
---------------
I liked the color scheme from the last Digger cover so much I wanted to fool around it a bit more, so I did another quick little piece. The bird-masked priest has been lurking in my sketchbook for a year or two, and finally decided to come out.
Prints are available for $10 and $20, plus shipping. Send a note or visit
[link]
for details.