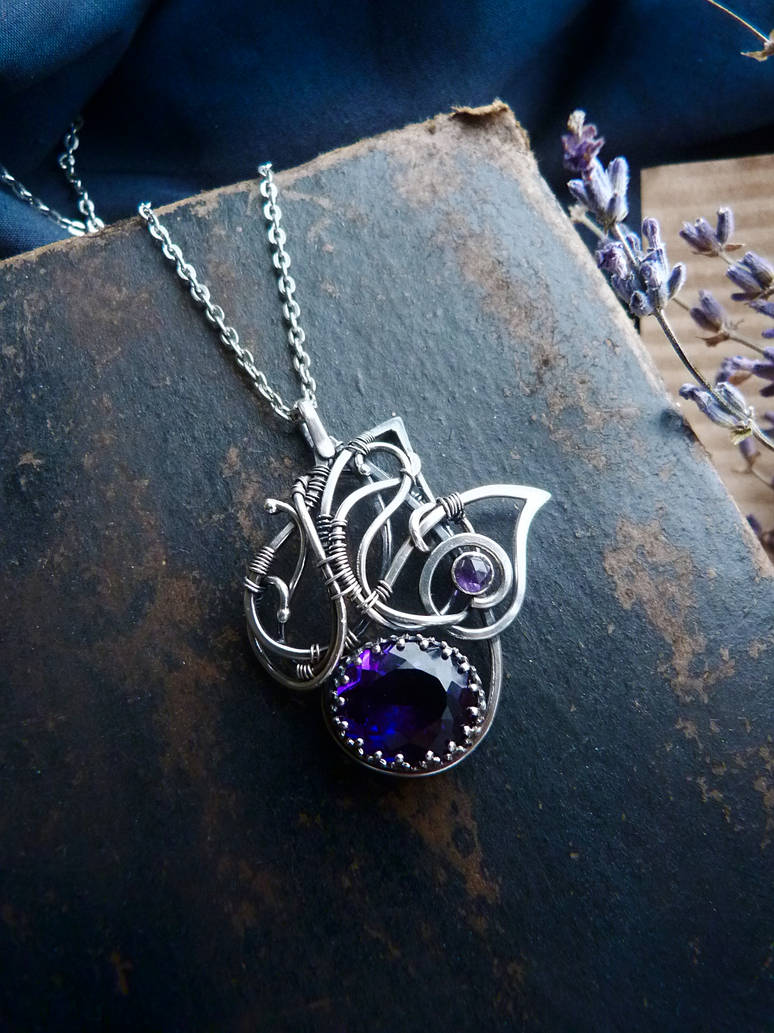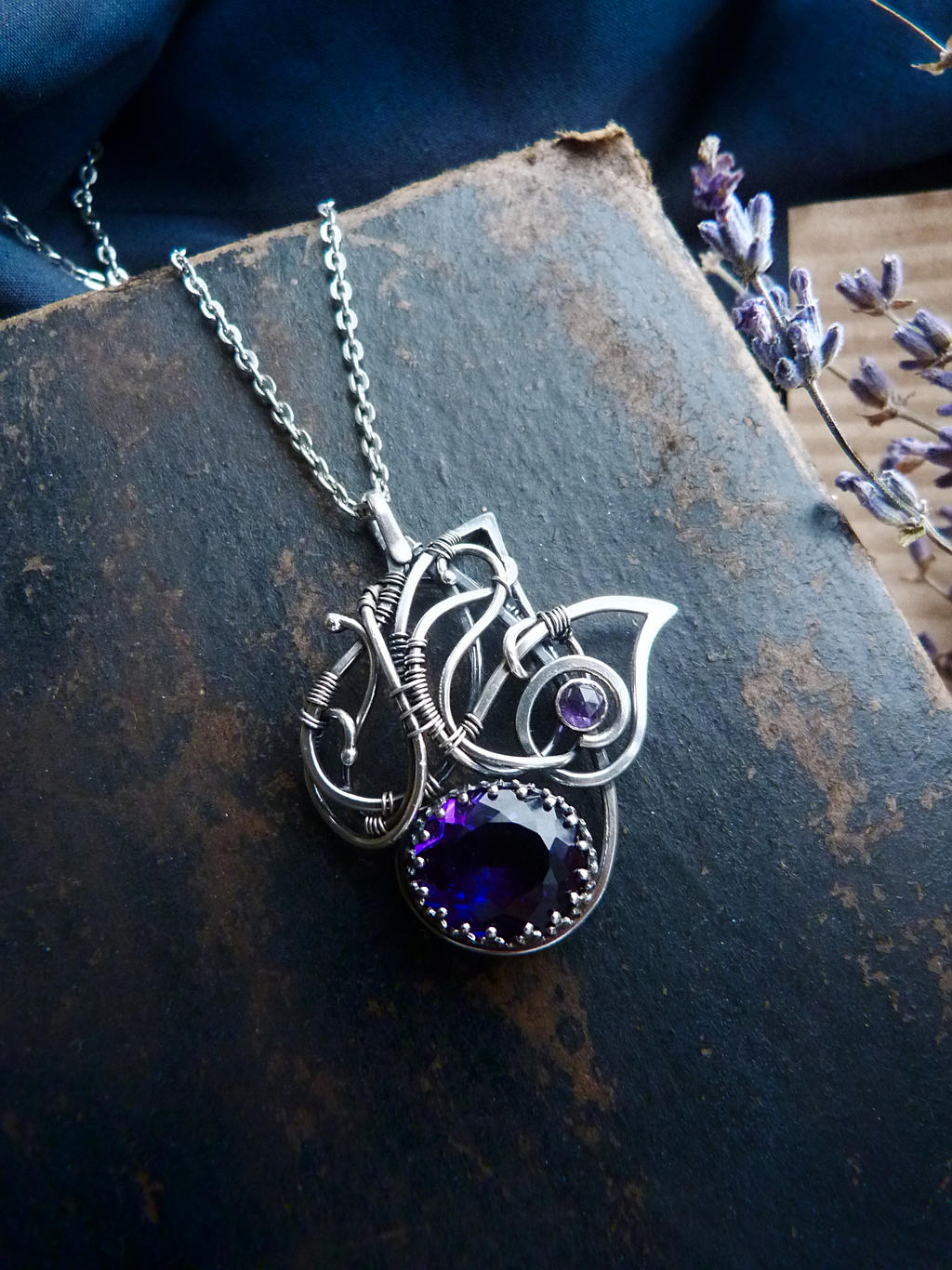 Watch
Sometimes it takes a lot of time from idea to incarnation. I had to study and improve my skills for half a year while I was ready to make this pendant. I have the experience of setting this type of stones now. And it's very inspiring to me.
😍
✨
Available in my Etsy shop www.etsy.com/listing/591620489/amethyst-wings-sterling-silver-pendant?ref=listing_published_alert

Reply

Reply

That's a beautiful amethyst!! I love those gemstones (especially since they're my birthstone hahahahah)
The color accents the metallic parts of the pendant very well.
Reply

I want so badly sink in to that gem color. *o*
Reply