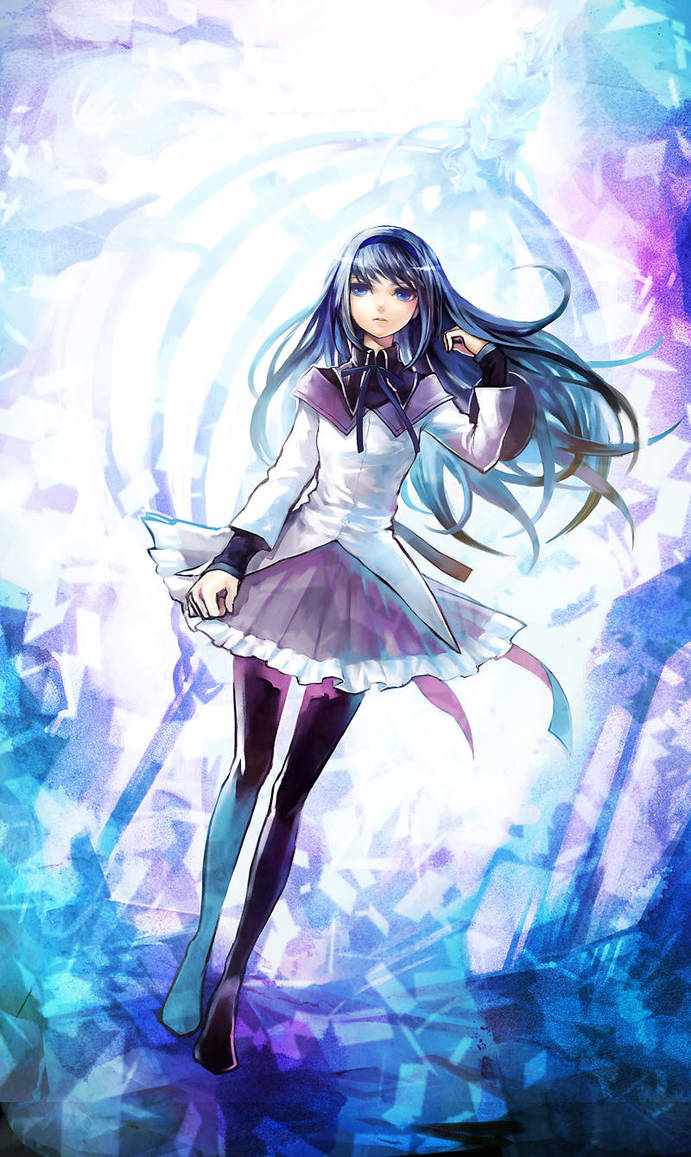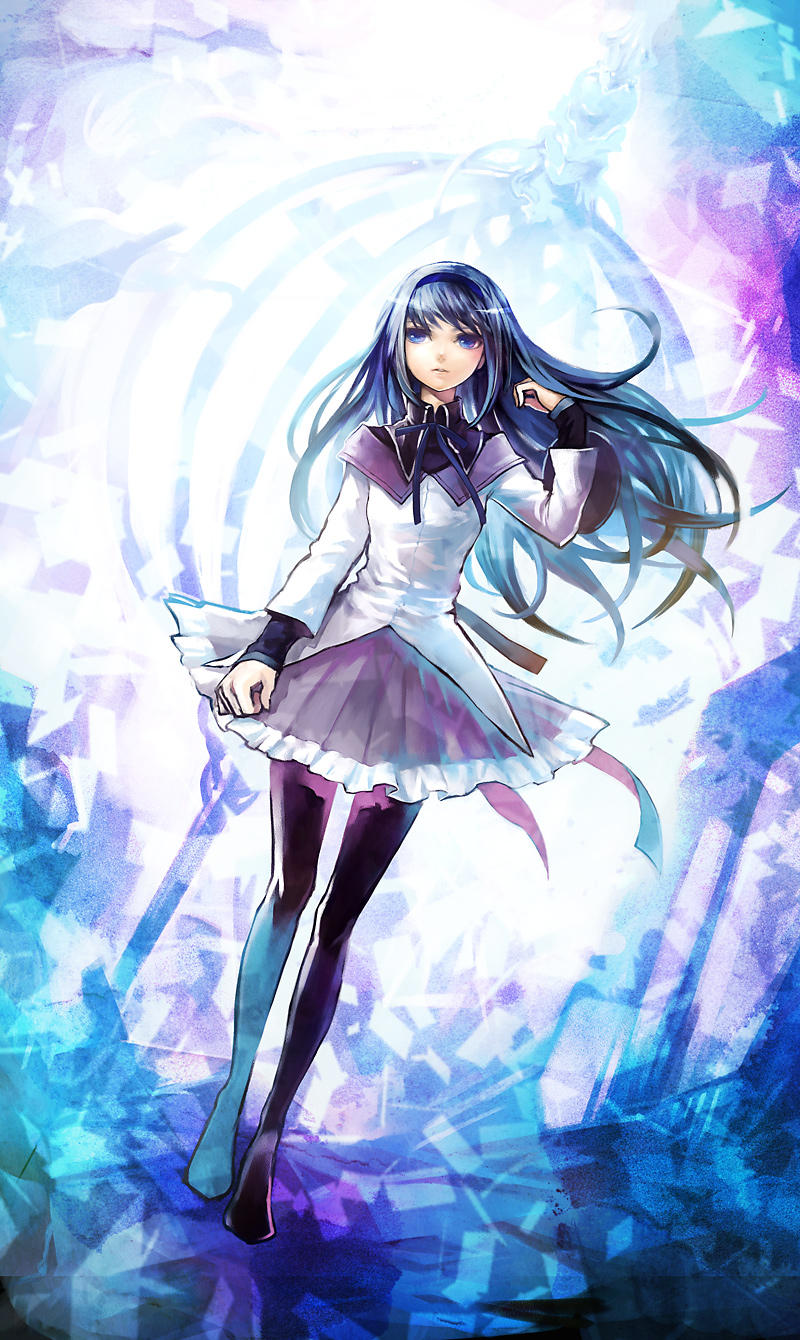 Watch

So beautiful ..

I love all the cool tones you used to make her stand out

Reply

Beautiful colours and shading; I love how you've contrasted all the vivid blues and purples of the background with the subtler shades of Homura's outfit and hair. She looks so graceful!
Reply

Wow, simply amazing. Even with her dull hair color, you managed to capture all the high-lights and subtle shades. The creases and folds on her clothes is really well-done also. Awesome picture, over-all.
Reply