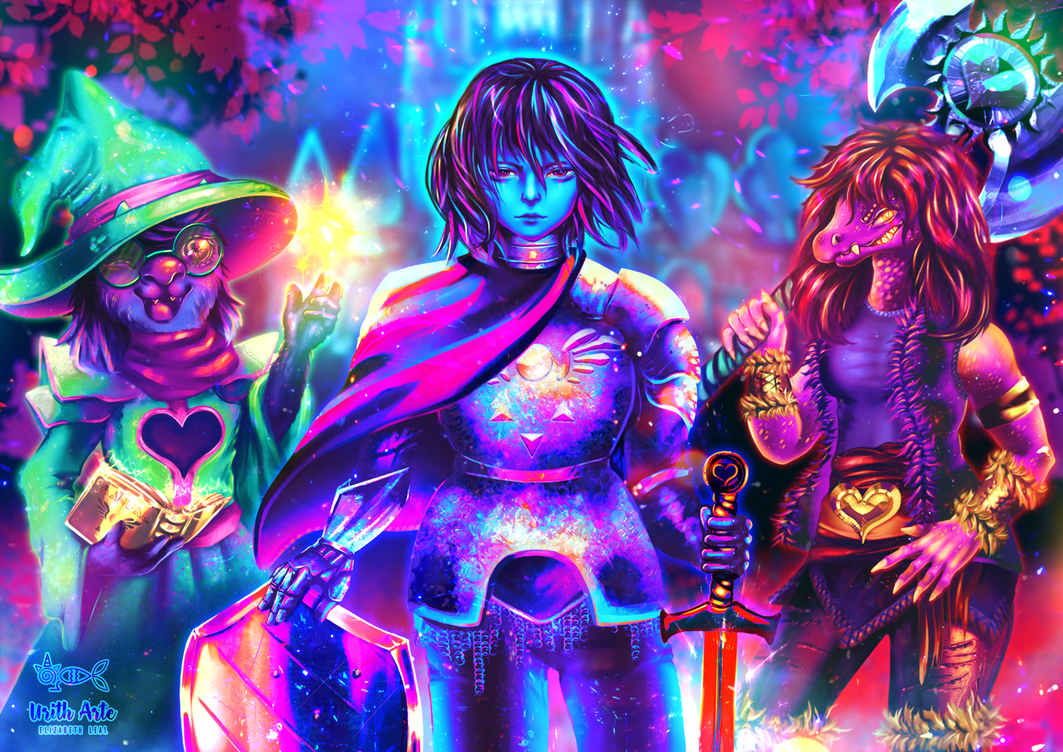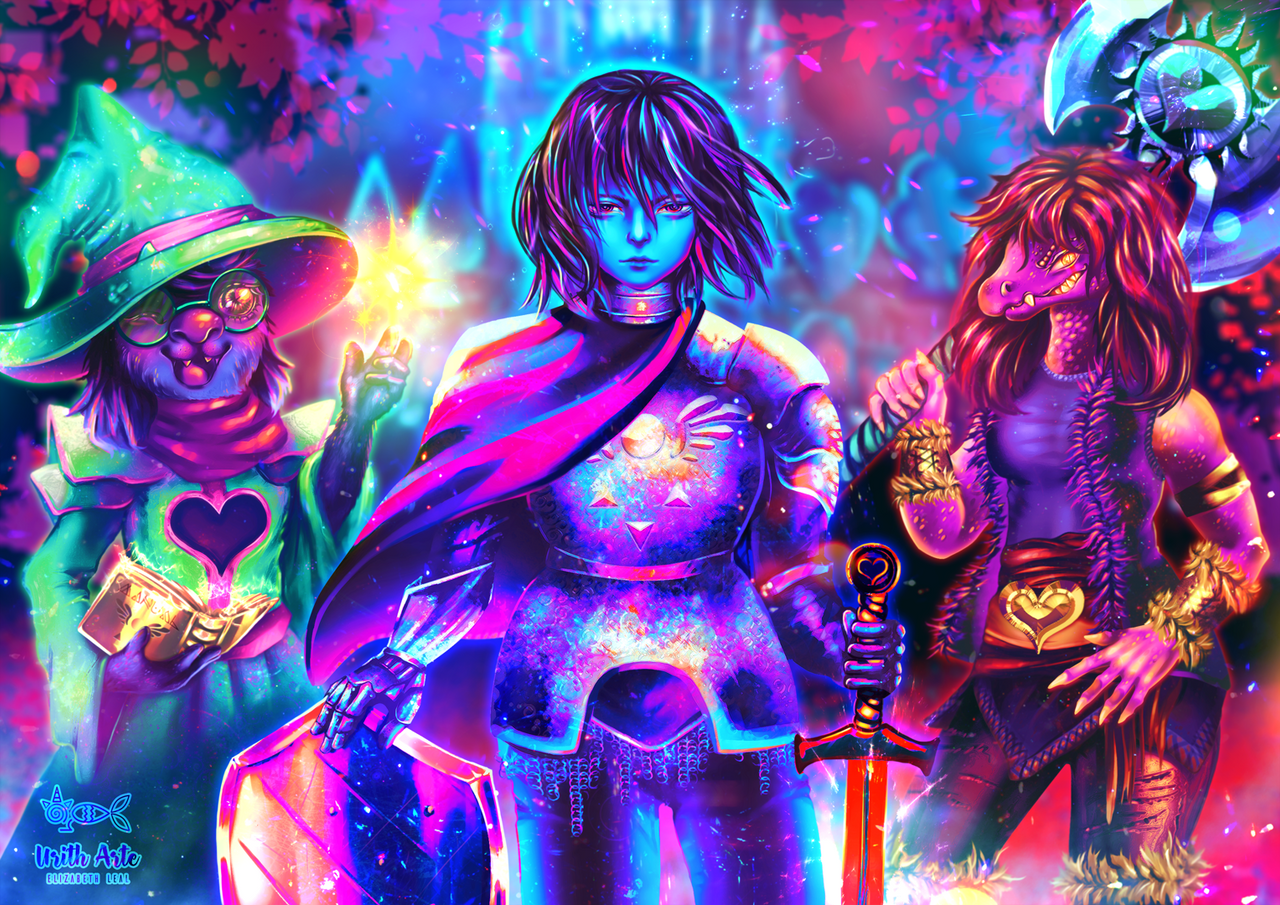 Instagram
|

Facebook
|

Twitter
For WIPs and more visit my other social media!


💖 Which's your favorite
#deltarune
character? ~ .
Ufff I took a long time to finish this but wooorth!! 🙆 🎉 💖 hehe with a "free artistic licence" I gave them an upgrade on their clothes and weapons!
also this drawing combines in color palette with the last painting I've been doing haha 😅 ~ .

Time Lapse video
Well as always hope you like it! Enjoy! 😉 ~ .