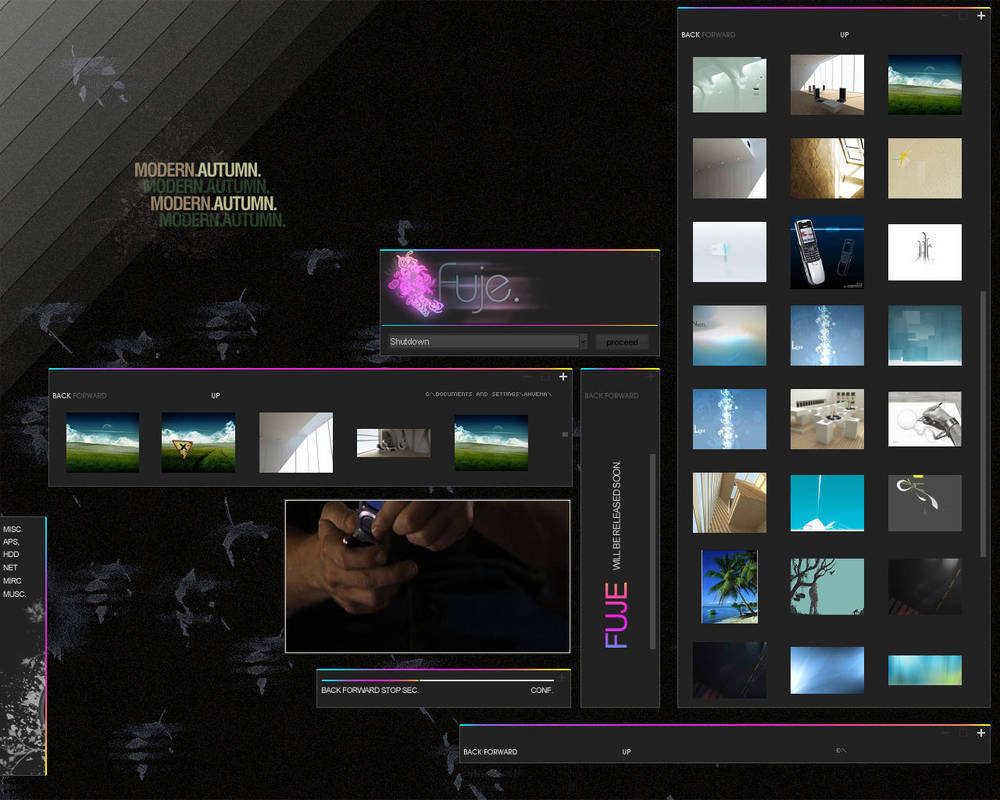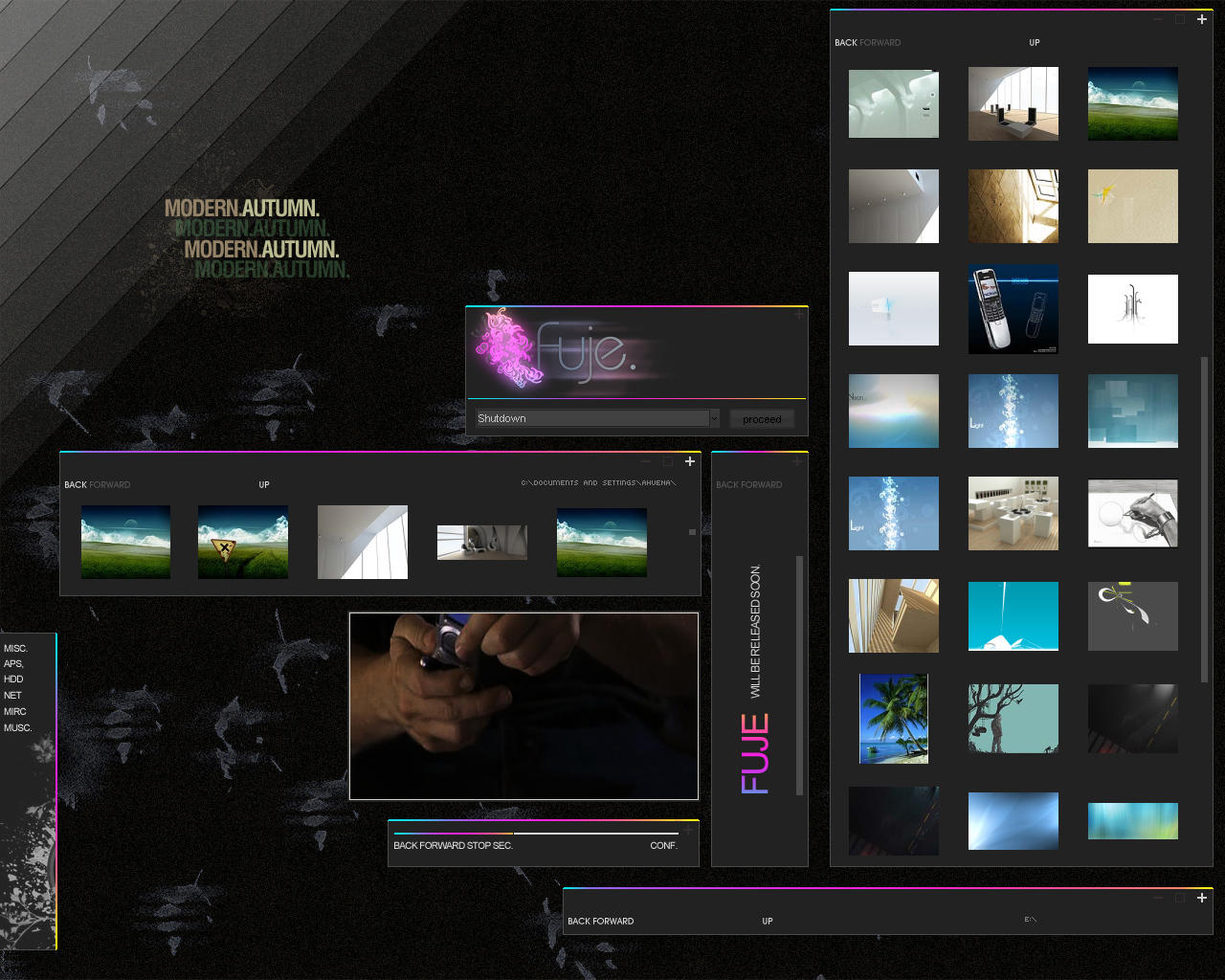 Watch


Visual Style: FUJE (By me; Will be released someday. Meybe.)
Wallpaper: Modern Autumn. (By me: [link])
Bs player: FUJE (By me.)
Programs: Avedesk, Object Dock, Styler.



I´m sorry to inform you that this will now be a forbidden project / NFR, due the lack of time and software. Meybe however I will try to make a Visual Style someday.