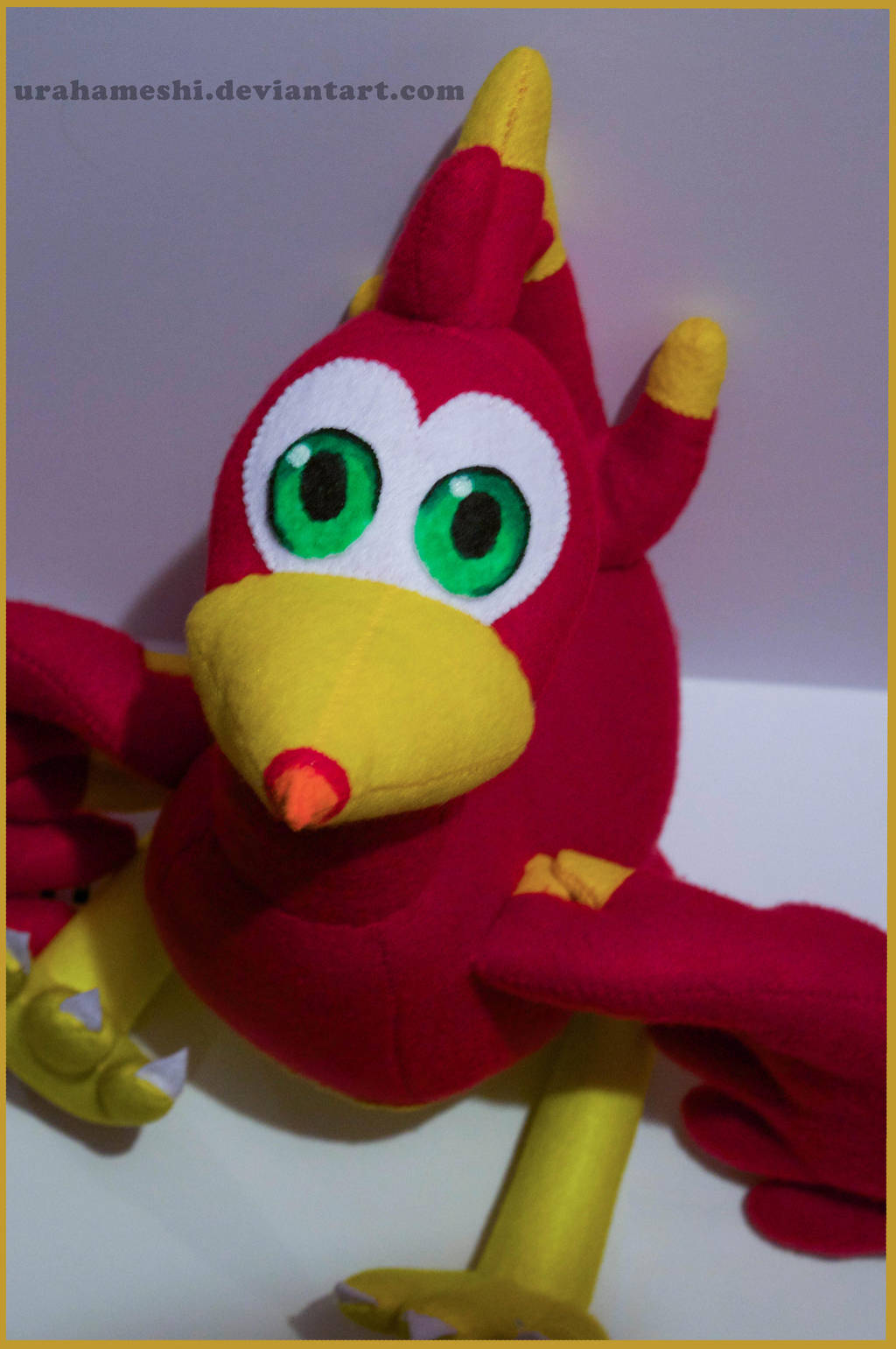 Kazooie plush (from Banjo Kazooie video game) made for
DatKazooie

I'm glad I finished this one on time since I have a lot of university work to do x_x Kazooie is around 24 inches tall when standing. This plush was supposed to be around 12 inches tall, but I decided to make it bigger, since it is for a cosplay and the client was nice

Eyes were made with some new fabric paint I bought today when I went to buy more yellow fabric. As always completely hand sewn. Hope you guys like it and sorry for being so inactive (too many projects at the same time!).
Commissions Open:
If you want to order something don't hesitate to send me a message!
If you instead of a plush want a handmade charm or a sculpture contact


Dragoste Art
Our Facebook group. Give us a like!
Shendijiro's Channel
Gaming channel for those who are game lovers. Comment, like and/or subscribe!

Definitely the best kazooie I've seen!
Reply

Reply

Reply

Nice work! your stitching is so even, I thought that it was sewn with a machine.

Reply

Thanks! I'm glad you like it

Thats why I always write "hand sewn", just in case, since I always get asked if it was made with a machine or what machine I've used haha lol
Reply

So cool!!! This is amazing! I loved those games.

Reply

Thank you

I haven't played the games yet, I will have to try them out

Reply

That is so perfectly awesome!

Reply

Reply