So I decided to take Commissions, for everyone who wants to. First the rules:
I only accept

Paypal

as payment (EUR)




You can note me here at this DA, o e-mail me at: anitlunia@gmail.com

I begin to work only when I recieve the payment

Once the payment is done, you can't cancel the comission
What
I can
Draw:
Humans, Elves
Creatures
Ponies
Chibis
Nudes
Comic pages
What I Can't draw:
Violence or sex poses
Furries
Vehicles, mechas, complex buildings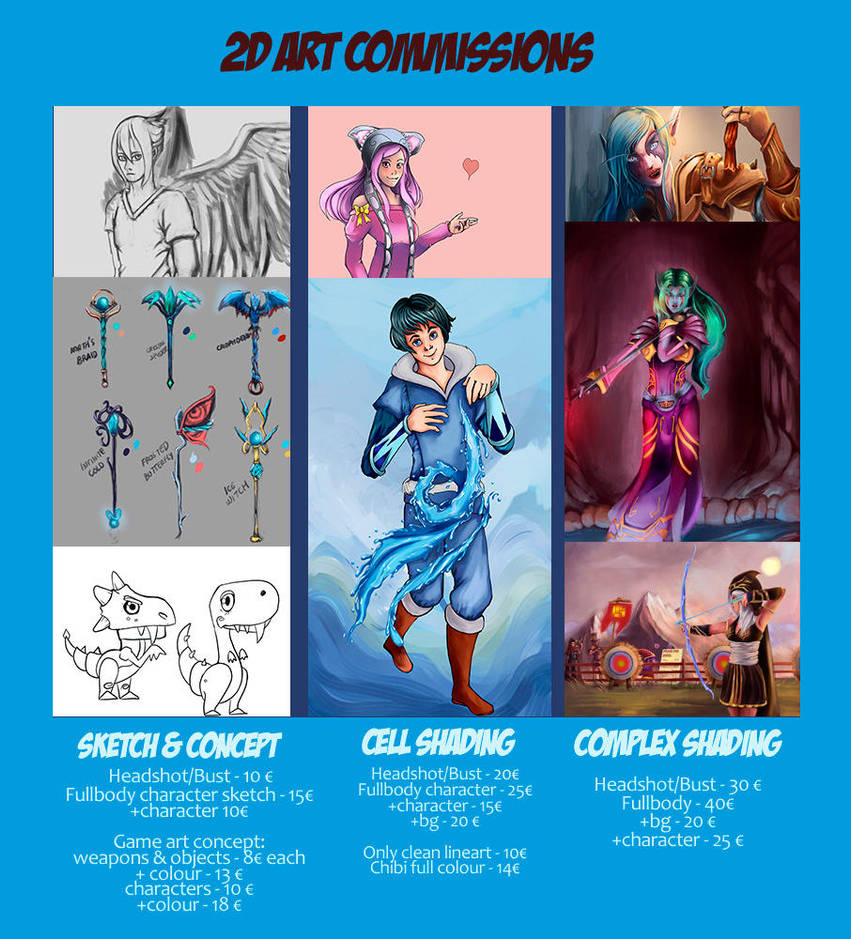 Now, for 3D commisions:
What I can't model:
Too much complex poses
Dragons (coming soon)
Skeletons and undead creatures
Rigging or animate
When note/emailing me
Specify the type of commision 2d/3d
Colours, poses, background, characters (2D)




File format (stl, zpr, ztl, obj ...) , Baking textures (AO, normals...) if you want, UV textures (only on low poly), high or low poly (3D)
If there's something I can't draw or I don't want to draw, I'm in my right to refusing it. Thanks for understanding.