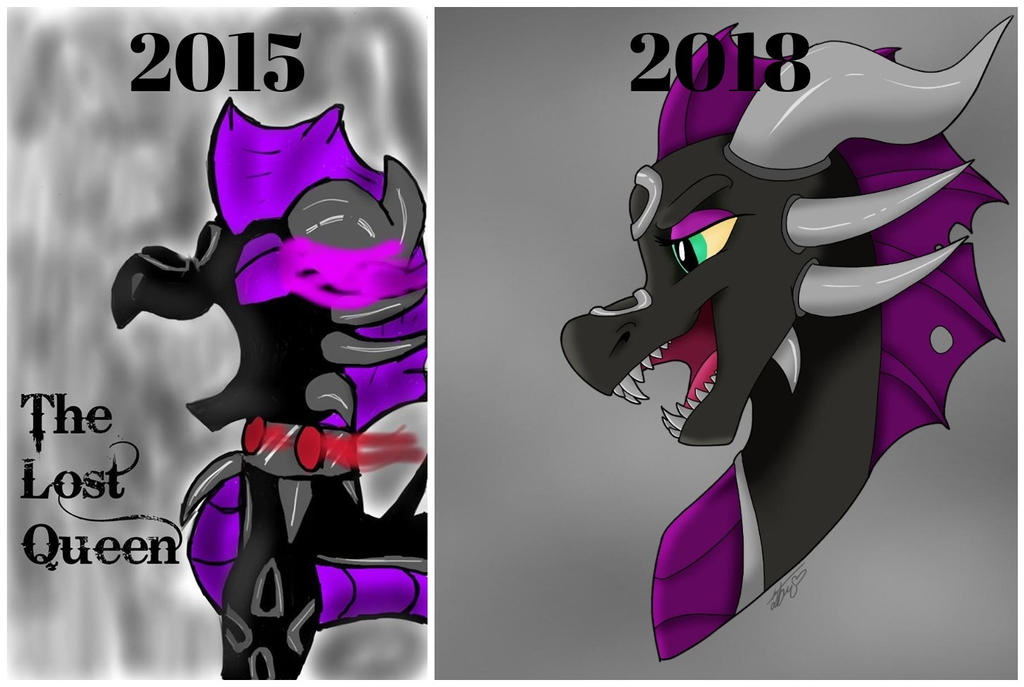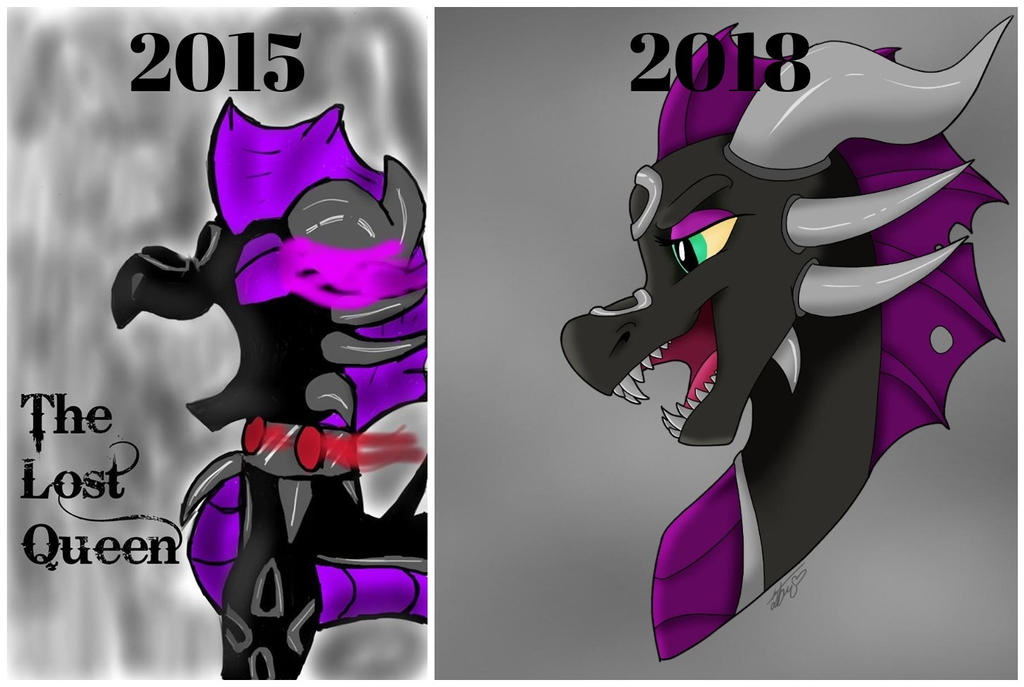 Watch
Lost Queen/Kurosians belongs to

Wow! Look how much I've improved in just three years!
I would like to take this time to acknowledge all of the artists watching me as well, due to this discovery: keep drawing! Please! In even just ONE year, you can improve so much! Never give up, ESPECIALLY if you enjoy drawing! I've still got a long way to go myself, but I'm proud of myself for making it this far, and I'm proud of all of you for continuing on your journey of art, despite all of the discouragements that come your way! You all are great!

OH, MY GOSH?!?! THE GROWTH IN THIS IS INSANE!!!! ;O; *ahem* I mean, wow!!!
It's incredible to see the growth artists have over the years. It can seem so small until you take a look back years later and see just how much better you get. And it DEFINITELY SHOWS HERE! ;U; The anatomy is more realistic yet still the right amount of cartooney, and what blows me away the most is how much cleaner the linework is ;u; I find the linework to be the hardest part to develop, a;lsdkfjlaskfdj, so I love seeing others evolve their own ;u; And the shading is much more defined, showing a more consistent light source too!
All 'n all, this is amazin! Makes me even more excited to see how much more your work grows in another three years! Keep up the amazing work, and thank you so very much for these wonderful arts!!!



Reply