I am a Jedi/Taoist. If you don't like it,
www.youtube.com/watch?v=wYh2Iu…
My YouTube account:
www.youtube.com/user/mfsto
My Weasyl account:
www.weasyl.com/~unownace
My Patreon account:
www.patreon.com/user?u=1366604…
My dA quick-list:


























Commission Rules:- Let's keep it PG-13 and under, please. No humanoid genitals or excessive gore.- I'd prefer NOT to do humans and non-anthro humanoids.- No dragons or large mechs, either. I discovered recently I REAAAALLY suck at drawing those. Like suck HAAARD. XD- No hate/prejudiced art, please.- If you ask for me to draw an OC you don't own, please make sure you have the owner's permission first.- $5.00 CAD (Canadian Dollars/Cents) for one character, an additional $3.00 for each extra character, and another $3.00 if you want a full background. No more than 4 or 5 characters in total preferably, due to my own artistic limits.- Full-size/body animations are $8.00 CAD. Animated icons are the same price as regular drawings, though.- For mini comics, base price is $15 CAD for two panels and two characters, with an extra $5 for each extra panel and an extra $3 for each extra character. Keep in mind I'm still very new to comic making, so please understand that my capabilities with it are somewhat limited. If your idea is too complex, I might need to tell you to put it on hold until my skills have been refined enough to pull it off, so for now simpler is better.- Comment or note your request, then we can discuss payment details via note.- I reserve the right to decline any commission I deem inappropriate or too difficult for me to do.- Prices are negotiable! Don't be afraid to ask!
-
Please do not ask for free requests.- If you wish to pay with points, there are a few commission options available, but PLEASE pay through the "commission widget" on my profile, otherwise I won't be able to convert the points into money I can deposit into my PayPal.
-
Please only pay me AFTER the commission is finished. Due to how PayPal sometimes takes a portion of transactions made, if for whatever reason I end up not being able to do your commission it makes the refunding process difficult.
***About RPs***
Since I keep getting asked about this almost every day lately, I DO sometimes RP, but when I do it's almost always extremely short, improvised, and tends to end abruptly when I run out of ideas for them. I do NOT participate in large-scale RPs or RP groups, since they would be far too time-consuming and honestly I much prefer making actual content on my deviantART account, anyway. X3
Just to avoid confusion...my REAL birthday is on the 15th of May, not the 20th. I input that data back when many people still thought giving out on'es real birth-date online would increase the risk of getting doxxed, and dA as far as I know still doesn't have a function to allow changing that information once your account is made. XD
Just a little tip; if anyone intends to criticize my crafting for the sole reason that I "didn't invest enough money into it", don't. I will block you. I am SOOOOO sick of people demanding I sink thousands of dollars a month just to be allowed to be a furry. XD
Note: I draw bondage and mild gore sometimes. If that's not your thing, maybe my gallery isn't for you, at least some parts of it. If you feel something in my gallery needs a mature filter if it doesn't have one already, don't hesitate to tell me.
Anyone who tries to tell me "Pokémon should not have equal rights to humans" will be permanently blocked. No exceptions, zero tolerance. End of story.
Please note that almost all art in my gallery that depicts any of my OCs being hypnotized or mind-controlled in any way are non-canon, and the only reason I draw that stuff is because I get commissioned to do so a lot. Do not confuse out-of-context drawings with my actual story canon, as most of the time the two are completely separate.
My groups. Join them if you dare. :3






Praying = Asking a deity to solve a problem for you.
Meditating = Clearing and focusing your mind in order to help you find a solution to a problem yourself.




:thumb382750840:


:thumb417092866:

:thumb706247420: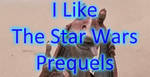 It's not even a smart phone. It's a flip phone. So my dumb phone has a dumb battery. And a dumb plan, too.
Current Residence: Ontario, Canada
Favourite genre of music: classical, heavy metal
Favourite photographer: the Hubble Space Telescope
Favourite style of art: anime/manga
Operating System: Windows 7 (I REFUSE to get 10, damnit! XD)
Favourite cartoon character: Mimikyu. >:3
Personal Quote: The Alt-Right and the SJWs are just two sides of the same coin. A coin that is a unit of currency based around hate, prejudice, fear, distrust and selfishness. It is a coin that needs to be taken out of circulation to be replaced with a NEW currency that runs on compassion and understanding.