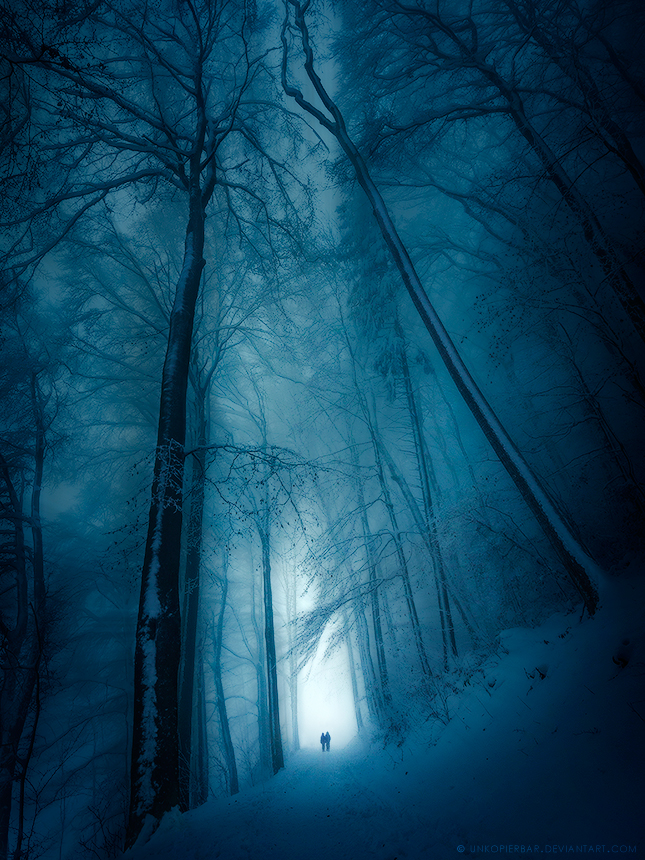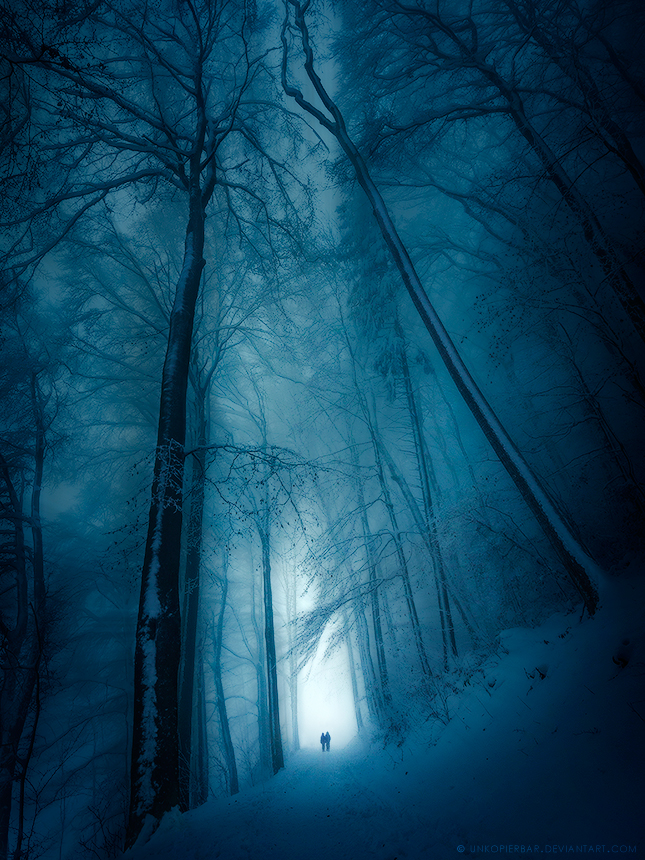 Watch
Very good picture ... . i cant belive that is a photography ... it looks like painted .... like an other surreal world. I really love the emotion of the scenery ...for me as a fantasy lover this picture is really inspiring .... love the different cool blue shades. And the light in the center of the piccture is like a door tho another world.The perspective of the shot makes it really impressive. Should remind us to go outside and consider the environment ! Overall i would say it is a very good picture inspired of a very interesting forest ...can`t really say what you could make better! (sry my english could be better)
The Artist thought this was FAIR
25 out of 25 deviants thought this was fair.
The light and dark contrast is very subtle but effective. I think its cool that when they get out of the woods its much lighter creating a focal point and some eye movement as well. The fog is done really well it helps blur it all together to leap between light and dark very effectively. Despite all the fog you can still see the subtle details of the tree which I think really adds more texture and character to the forest. I noticed how all four corners gradually go into blackness accept the bottom left one. If you felt like fixing anything I would just add some more darkness to the bottom left corner. Overall amazing job keep up the good work!
The Artist thought this was FAIR
19 out of 19 deviants thought this was fair.