Dear friends,
Two of the biggest DA groups

and


team up to offer you the biggest challenge ever organised.
In the most unreal times of our lives, as we all follow the rules but having plenty of free time,
why not spend it together with fun in mind!
Therefore we invite you to participate in the biggest contest ever organised by individual groups.
This is a "Lockdown Challenge"
You will have not only fun but also the opportunity to present your skills to the huge DA audience.
Your work could potentially reach over 125 000 artists like yourself.
This time we don't have typical prices like points but instead, we guarantee huge exposure!
The winners will be shown on the front page of our groups taking part in our contest!
This is how it works: we announce them of the contest and you will have 7 days to execute it.
There will be 3 short contests with different subjects.
After 3 days of deliberation, the jury will announce 3 winners and 12 honourable places and the next theme.
You have to be a member of the group in order to submit your work.
Nothing stops you to submit to both groups if you are the member,
this will double your chances. Only one artwork by a member in each challenge is permitted.
Once the contest is closed we will show all winning artworks on our front page!
We accept only digital art, traditional art and mixed media (including photomanip and 3D renders) categories.
Photomanip has to contain a direct link to original photos, no exception,
if you use your private photos, please put them to your stash and provide the link.
Please mention in the description the challenge with the link to this journal.

We hope that you will find it exciting and funny.
The first challenge is closed. The second is open!


The Third challenge subject is "Your Dream"

Good luck!

Winners of the First challenge
1
2
3


Winners of the Second challenge
1
2
3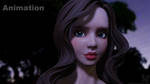 Submit your work here
www.deviantart.com/unknown-art…