REMEMBER YOU CAN ALSO CHALLENGE OTHER USERS!!!"""
Thanks to daecus for this amazing idea!!!

Have you been following one particular member's artwork for some time now? Do you want her/him to draw something you thought of in their style? Look no more! UniversalFantasy's MMC (Member to Member Challenge) is here! In the MMC, members can enlist to be challenged by others.












MMC is a great way to publicize your progress and your flexibility in terms of varying subjects.
What are the benefits of MMC?
• It helps to get watchers!
• It helps to stop artists' block!
• It casts a spotlight on your artwork for all members to see!
Here is how it works:
•Simply enlist by commenting below that you want to participate, and tell us which kind of media you can do (Traditional Drawings, Digital Drawings, animation, literature, photographs/photomanipulation) and wait for someone to challenge you.
•People can either challenge you by commenting on your enlistment or by contacting you through another medium. But it is highly recommended that you tell the group managers so we can follow the challenge.
•All guidelines must be listed, and, if there is any vagueness in these guidelines, the artist challenged may interpret those guidelines however he/she chooses.
•We encourage to add a due date, but they're optional. If the due date is not listed, then it can be assumed that there is none.
•Challenges shouldn't be denied unless the artist already has a challenge going on. BUT they can always request for different guidelines or due dates for whatever reason. Who proposes the challenge must be lenient with the challenge. Also, this no-refusal policy is bypassed if the artist has an urgent event which does not allow him to participate or is ideologically against the topic proposed.
•After three challenges have been completed by any artist, he/she has the right to refuse any further challenges for a period of 1 month. Postponements may be enacted on any challenge at any time regardless of challenge count.
•All challenges must be fair in regard to the skill of the artist.
•Once you have finished the challenge, just post it in the Gallery and post a link to it, notifying the person who proposed you the challenge that you are finished.
•Follow the group rules in matter of content.

•Have Fun!!!






Members enlisted:

Digital and traditional Drawings - Literature

Literature - Traditional Drawings

Traditional Drawings

Digital Drawings


Traditional and Digital Drawings

Traditional and Digital Drawings

Color Traditional

Literature - Traditional Drawings

Traditional Drawings

Traditional and Digital Drawings - Photography

B/W Traditional drawings - Digital drawings


Digital Drawings


Traditional Drawings


Digital Drawings [Requests no deadlines]


Traditional Drawings


Traditional and Digital Drawings


Digital Drawings/comics


Digital Drawings


Digital Drawings


Traditional and Digital Drawings


Digital drawings, Literature and poetry


Traditional Drawings


Traditional and Digital Drawings




Challenges

challenged

<da:thumb id="438988433"/>

challenged


challenged


challenged


challenged

***PENDING***

challenged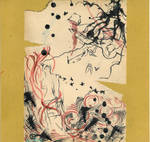 challenged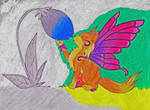 challenged

***PENDING***

challenged


challenged