The years keep passing and I just keep getting busier.

Haven't checked DA in a bit here, but thank you for all the sweet birthday wishes~!
On my 3rd business trip of the year with no shortage of challenges. Haven't stopped drawing, though! Here's a doodle from last week when I came back to the USA after over a year of being gone~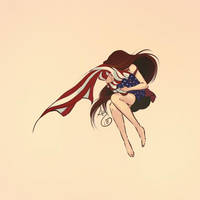 Hope y'all are well!