This episode of Uni-Can-Sort-Of-Paint-Backgrounds brought to you by this journal entry~

Portfolio, Instagram, and Storytelling
Another Happy New Year~! I probably should've just waited for Chinese New Year...lol That's closer at this point.
But I'd like to share some new things with you, so the greeting seemed appropriate.


I'll no longer carry on my resolution journals on DA (or anywhere online for that matter). The list keeps growing in length and personal nature. However, one of my aspirations from last year was to progress with "THE" novel. And up until now, I've never explained what exactly that is. Instead of disclosing details here, feel free to head over to the new portfolio to find out what I've shared so far of "Crossfire."
www.uniesque.com
While this isn't the anime abyss I've aspired to reboot for years, it is a good way to bring all my stuff together under one roof for easy access and networking. Someday, I'll have the time to put a great deal more effort into my brand and marketing, but
We've seen this character before, although she's had a name change...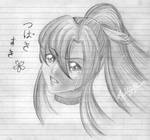 Ah! And I almost forgot - used these two refs mashed up for the pose: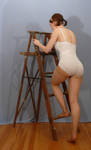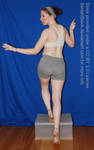 stats

-Photoshop CC + Wacom Cintiq
-time: ~23.5 hrs
-content © UNIesque
Image details
Image size
3500x2265px 8.27 MB