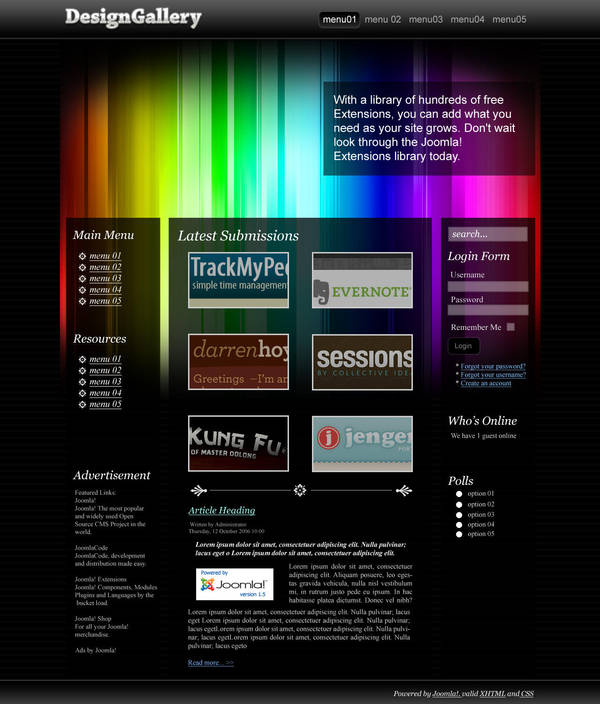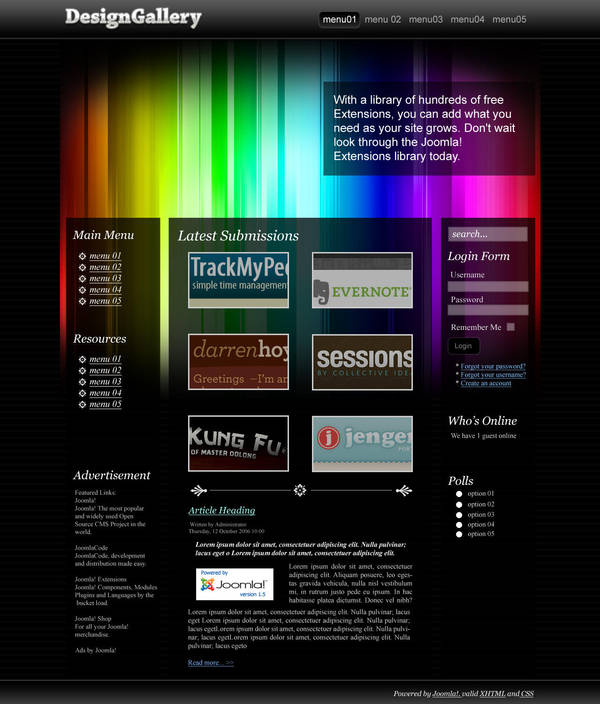 Watch
Design Gallery web template.
Design as joomla template.


Hye cool one, i really like the design with intresting colors

dear can you help me out for the art community?
i want to make one art community/blog where users can upload images, reviews, comments, ratings, and place order for particular art.
But the uploaded images should not get visible unless admin has approve it as an art.
Plz can you guide me for this

Reply

nice design.
how can i use this template if there is no package?
Reply

oh. it just a interface for joomla. Well to be honest i tried to make it as joomla template. but its not easy as i thought.

so it failed.
Reply