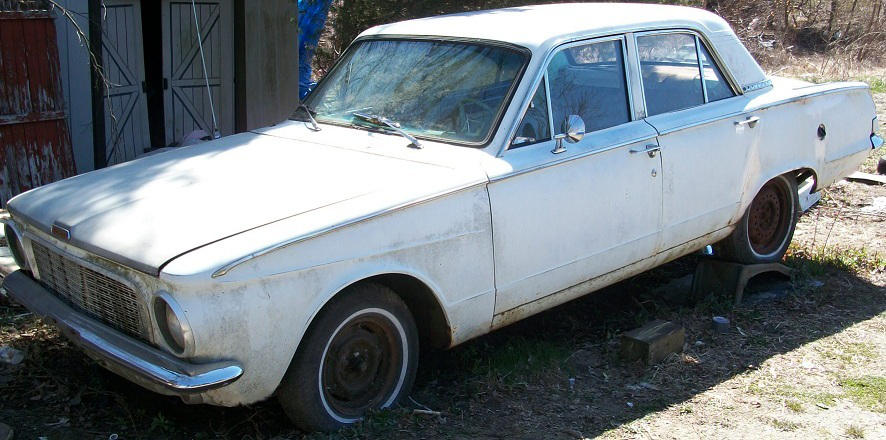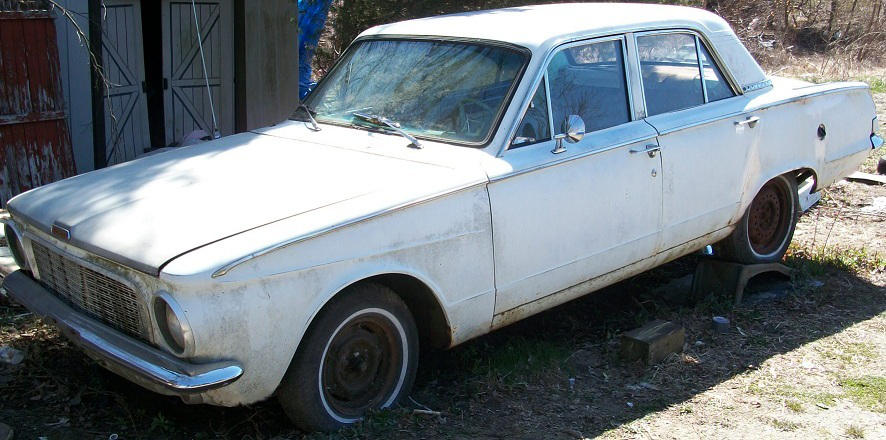 Watch
This is what my baby Marlon looks like without the filter, I just need to soak the block and he'll live again. It's so close to running I can taste it. This is a 1963 Plymouth Valiant Sedan, base model. Funny thing about him is the original owner didn't get the optional reverse lights, so I have to install them myself.

beautiful car, it'll look great when its finished!
Reply

Thanks, I'm going to take it from ermine white(what it is right now) and bring it to almost like a snow white, and redo the interior, the original was turquoise and I'm going to just redo it to look original.
Reply

that's amazing, I wish I could have such a pretty car like that! It'll look great, you should send me a picture when it's finished
Reply